Asian Twink Sucks His Boyfriend After Workout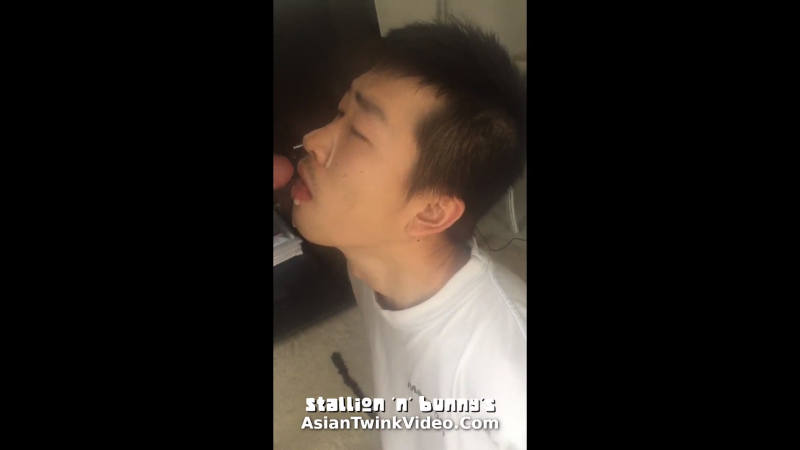 Adventures of Stallion and Bunny – Bonus Video
---
Sucking my boyfriend's hung & sweaty cock right after workout
I just watched Stallion doing his daily quarantine-workout. He started to fill the living room with that typical smell, reminding me of PE classes in back in school. His muscles were stiff, and his skin shiny from sweat.
I couldn't wait for him to finish and pull down his pants and suck my daddy dry…
After his last pushups, I kneeled in front of him, looked up on him with my innocent eyes and took his sweaty horse cock in my mouth… what a taste!
I took all his meat, stuffing it down my throat, than comforted him with some tongue play which I know he loves.
After a while he took his dick out of my mouth and gave me his ball sack to play with.
After I tickled his hairy, sweaty balls for a while with my tongue he started moaning and shot all over my face! …yummy!