Asian Twink Serving His European Husband With His Ass and His Mouth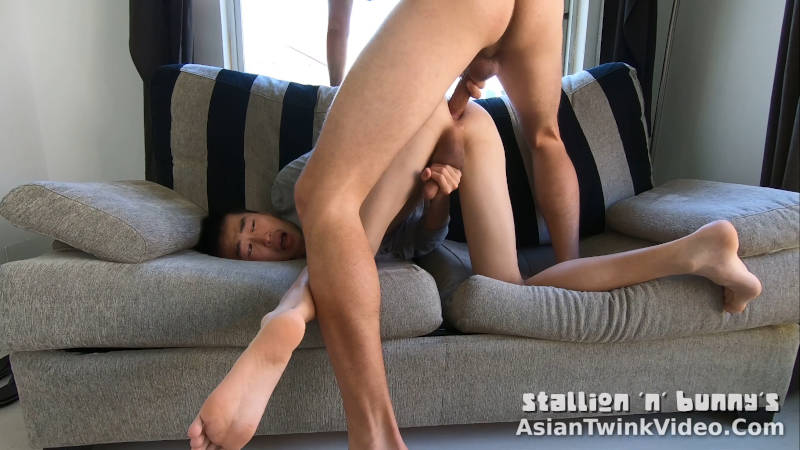 Adventures of Stallion and Bunny – Episode 55
THIS VIDEO IS ONLY FOR OUR FANS. HOW CAN YOU BECOME A FAN?
Join our fan club on Onlyfans.com or on Justfor.fans to see all of our premium content!
Choose one of these options to become a fan:
Join our Onlyfans.com page!
or
Join our JustFor.Fans page!
Become a fan and watch the full video:
---
After wetting his cock up with Bunny's diligent sucking, Stallion bent Bunny down on the sofa to use his smooth tight little hole
Corona Lockdown Day 16.
Pleasing my restless Stallion with my ass and my mouth.
I'm gonna get my tiny bussy wrecked by big cock of his soon if this goes on.
Climaxed at the same time with very strong and messy cumshots, a lot of cleaning to be done for the landlord.
Living in the confinement for this long, we don't know if we're going stir-crazy or not, but we do know that we had all that energy in us that needs to be let out somehow, and that, well, there's always sex to resort to.
When his husband wants it, the Asian boy slave serves him.
Stallion took off everything to make himself comfortable and stripped down his bunny's underwear, allowing him only in his hoodie.
Bunny kneeled down and let Stallion use his mouth to pleasure his nipple and ballsacks.
After wetting it all up with Bunny's diligent sucking, Stallion bent him down on the sofa to use the other end too, inserting his worked up rod all in that tiny and cozy anus. Bunny rolled his eyes from the sudden intrusion, as his prostate gets pressed on, sending pleasure straight down his bent down body.
Stallion with one foot stepped on the sofa right in front of poor Bunny's face and dicked him down from the top, completely dominating the creature.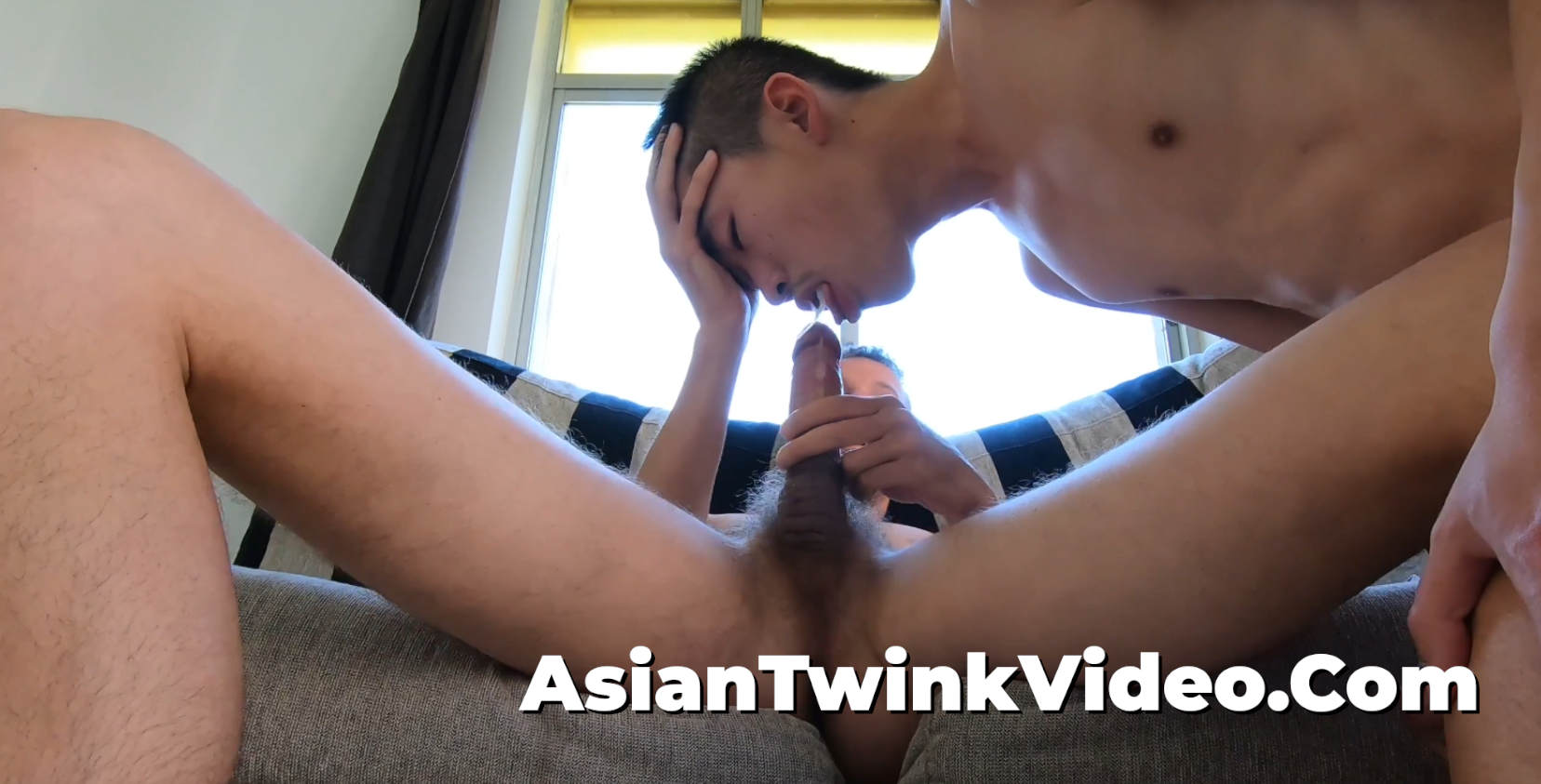 In order to make it clear who's man in the relationship, he had his boy kneeling in front of him and let him take his cum explosion right on the face. Bunny's getting off from the humiliation, sneakily jerking his edged cock under his thigh while kneeling for the facial.
As strong jets of boiling milk shot up right onto Bunny's tiny face in uncountable threads, he had to close his eyes to take that fountain of ejaculate landing and sticking onto his cheek, meanwhile secretly squirted his load simultaneously all over the carpet in front when Stallion's not looking.
He went down again on that piece of meat for some post-cum blowjob, worshiping and sucking on the big wet cock, not wasting a single drop from his husband, it's his biggest joy to take in all that reward after pleasing his man so well.