Asian Twink Getting Punished by Daddy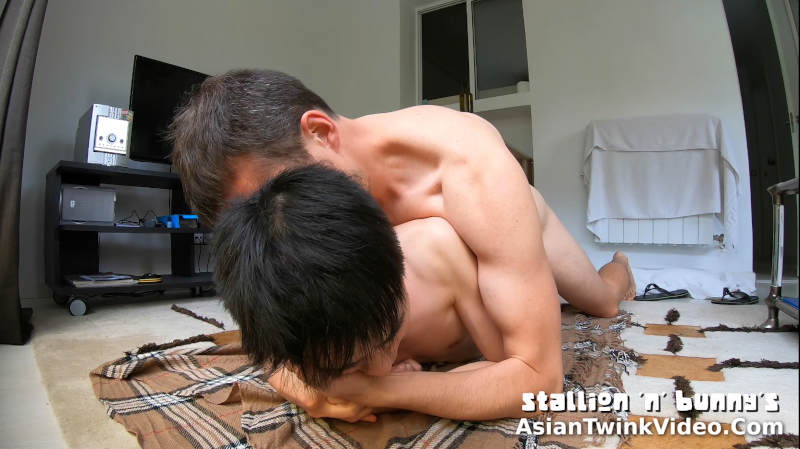 Adventures of Stallion and Bunny – Bonus Video
THIS VIDEO IS ONLY FOR OUR FANS. HOW CAN YOU BECOME A FAN?
Join our fan club on Onlyfans.com or on Justfor.fans to see all of our premium content!
Choose one of these options to become a fan:
Join our Onlyfans.com page!
or
Join our JustFor.Fans page!
Watch preview:
Become a fan and watch the full video:
---
Without any prepping he climbed on me and shoved his already pumped meat in my twink ass
Stallion rammed in me no-lube, railed me on the floor muffling my moans with his hand, before dumping his hot load all over my body and face..
I thought I could get away with a quick-jerk while Stallion's taking a shower, but I guess I was wrong.
As if he knew I was up to something he surprised me by taking a really quick one, and caught me right on the spot.
He restrained my hand and started showing me how daddy's training sub boy about who gets to cum freely in this household.
So he stripped me down, threw down the towel around his waist revealing his jacked up cock, and put me prone on the floor face-down.
Without any prepping he climbed on me and shoved his already pumped meat down my gutter, forcing his way in me with no relent.
I felt my bussy at its tightest getting gaped wide open helplessly, I moaned loudly in thrill, but Stallion was quick to restrain his tiny twink and shut me up muffling my mouth with his big hand across my face while continuing to assert his dominance in my territory, pounding me to the core. As our bodies convulsed in pleasure on the ground so close with each other, we edged to the very extreme.
Stallion took the high ground standing up over-powering me, then shot his boiling thick jizz on my face, dripping down to my chest, cumshower for his Asian bottom as he pumped the rest pulse by pulse all over my mouth and face.
But instead of stopping there, he held up my chin, collected his cum on my face and body before shoving the icing all down my throat with his fingers to finish up.