My Asian Twink Lover's Mouth Made Me Cum Handsfree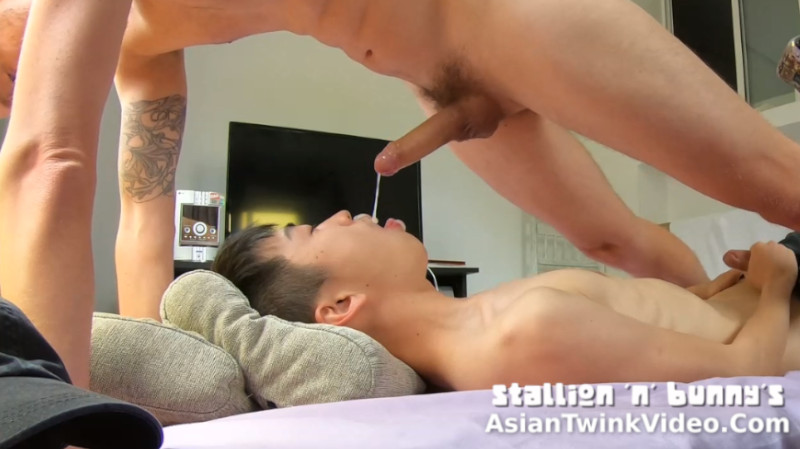 Adventures of Stallion and Bunny – Episode 70
THIS VIDEO IS ONLY FOR OUR FANS. HOW CAN YOU BECOME A FAN?
Join our fan club on Onlyfans.com or on Justfor.fans to see all of our premium content!
Choose one of these options to become a fan:
Join our Onlyfans.com page!
or
Join our JustFor.Fans page!
Watch preview:
Become a fan and watch the full video:
---
Feeling the rain of jizz landing on his twink face and sliding down his throat
After workout sex is the best, body still sore from our naked home workout sesh, but the urge itches more.
So I had bunny serve me in my favourite position, seeing his cute face getting pounded made me explode handsfree.
Bunny's cute face looks even tastier with some post-workout dewiness on it making me wanna use it more physically, so I asked my Bunny boy to lie prostrate on the bed in his jeans and be a good boy and not move.
My innocent twink pleases his man by all means, so I rode on top and placed my already erect cock across his face.
A little comparison can be such a cute gay foreplay, but mischiefs aside immediately I began sliding my already rock hard rod in his sweet mouth.
As my tip slammed against the very extreme of his palate, I can feel all the delicate inside of my boy being measured by my cock.
I rammed on and pounded his face hard against the pillows making him choke several times.
I thrust in until my root again and again to test my cutie's limit pumping my meat to the very edge, then pulled out my big cock cumming handsfree onto his beautiful freckles and dimple.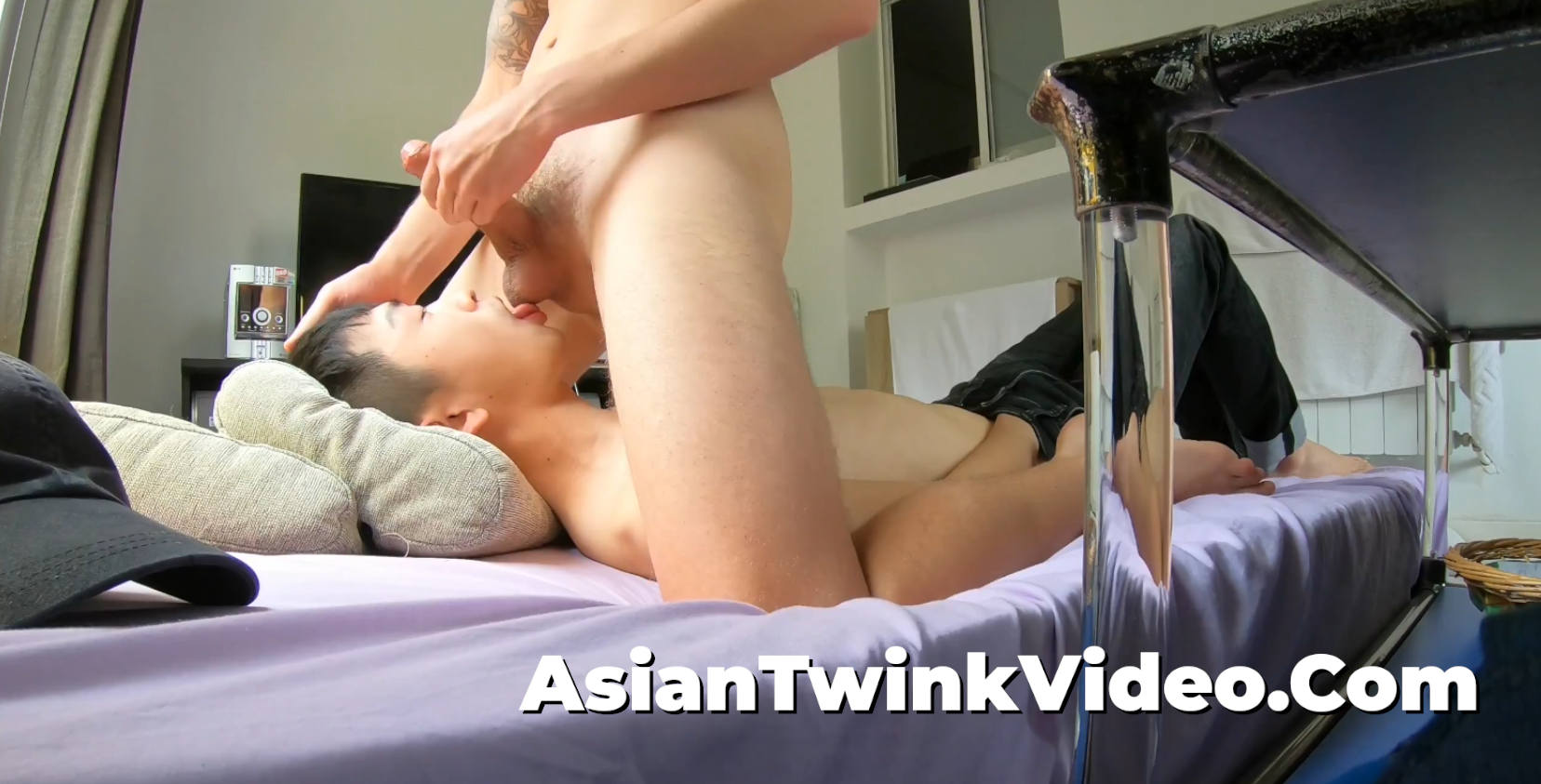 Feeling the rain of jizz landing on his face and sliding down his throat, Bunny's taken completely by surprise, while I watched on as my cock was still pumping all its juice creaming his helpless and servile face…