White Guy Pumping Cum in His Asian Twink Boyfriend's Ass
Adventures of Stallion and Bunny – Episode 49
THIS VIDEO IS ONLY FOR OUR FANS. HOW CAN YOU BECOME A FAN?
Join our fan club on Onlyfans.com or on Justfor.fans to see all of our premium content!
Choose one of these options to become a fan:
Join our Onlyfans.com page!
or
Join our JustFor.Fans page!
Watch preview:
Become a fan and watch the full video:
---
I kept pounding my Asian twink's ass balls-deep from behind until both of us exploded
Got to use my cute Asian twink even on this busy working day.
How do I do that, I just catch him when he's chilling in his comfy crib, wrap him around, lift his legs up and slide in my pumped rod from the side to breed him in when he's not expecting.
Bunny's best used to blow off some steam after work, finding him all cutely curled in his crib and half asleep, I had to take advantage of that so I jumped on too in my sweatpants to cuddle with my innocent twink kissing him in his ear.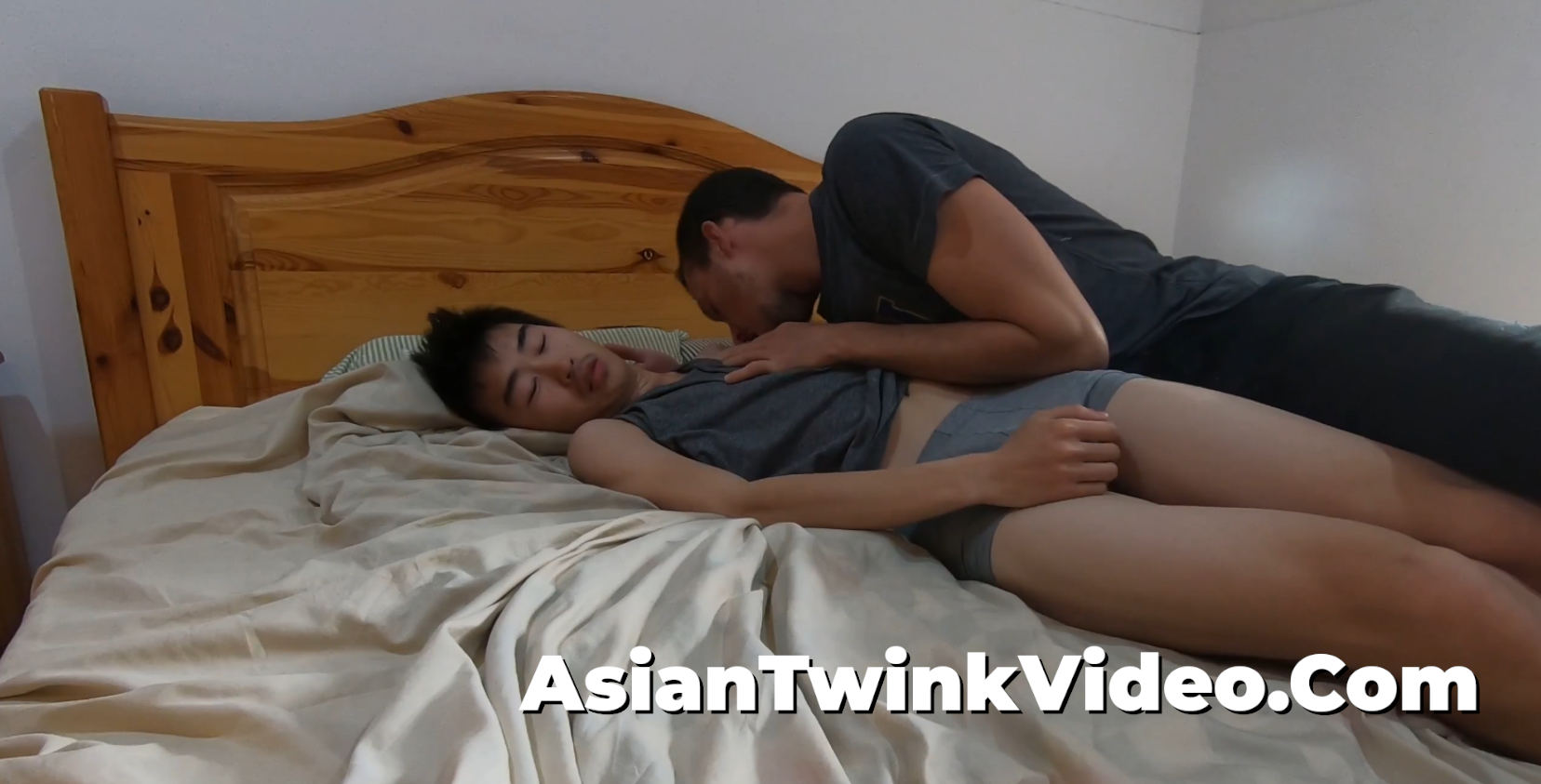 Bunny was woken up looking back at me but didn't resist his boyfriend's groping around his groin. Always ready, my Asian boy serves his white man.
We kissed while wrapping him in tighter and tighter until I couldn't help anymore.
Taking off my sweatpants, I pumped my rod against Bunny's little Asian ass cheek, than ripped down his pants exposing the hanging nuts tucked between the thighs, rubbed it the forced my cock in his concealed virgin like hole from the side making my rabbit squeal.
I kept pounding with my big cock balls-deep with Bunny's leg tucked up and his ankles restrained in his dropped down boy-panty.
Bunny's groaning louder in my rhythm as I kissed him from behind, he's naughtily jerking his own stimulated cock under his raised legs, and as I thrust in deep hitting his spot, he pointed his piece up from below and shot up his load onto his inner thigh.
I couldn't hold any longer from his sudden orgasmic contraction and pumped my semen into my twink's ass, pulse after pulse.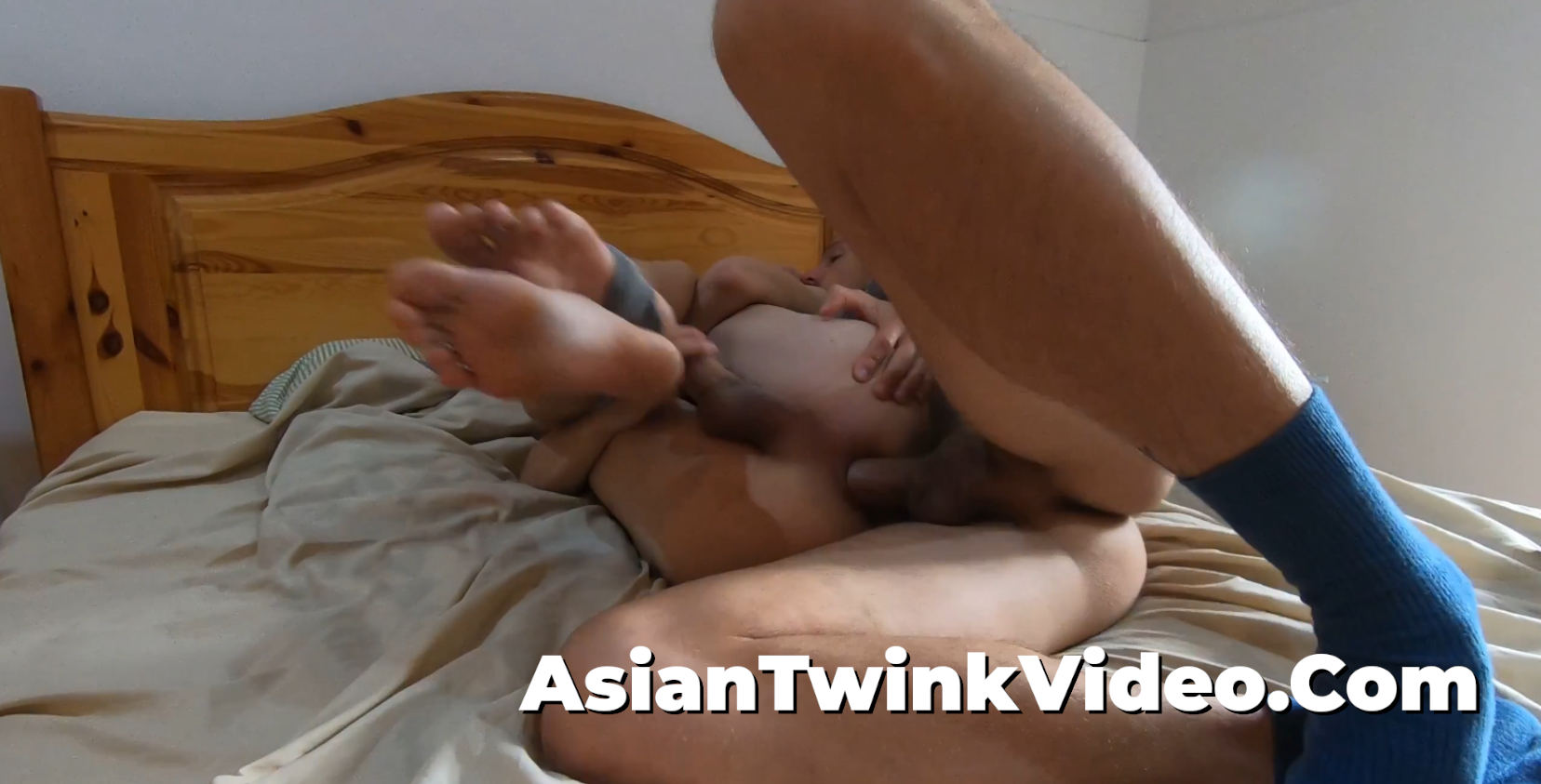 I wrapped Bunny closer after the intense explosion, he let down his legs too from exhaustion, squeezing out some of my juice, that how we made a delicious Asian twink creampie for dessert.