Gay Graffiti Bad Boys Fucking In An Abandoned Building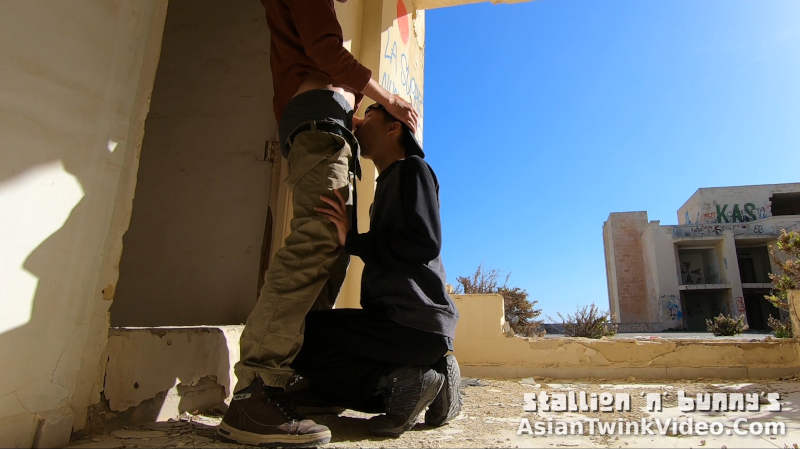 Adventures of Stallion and Bunny – Episode 50
THIS VIDEO IS ONLY FOR OUR FANS. HOW CAN YOU BECOME A FAN?
Join our fan club on Onlyfans.com or on Justfor.fans to see all of our premium content!
Choose one of these options to become a fan:
Join our Onlyfans.com page!
or
Join our JustFor.Fans page!
Watch preview:
Become a fan and watch the full video:
---
Wonder what the gay graffiti bad boys are doing after spraying the wall?
Wonder what the graffiti spraying bad boys did in that abandoned building after they emptied their spray cans?
Well, you'd be surprised to know that they kept on spraying. Spraying cum all over each other!
After sneaking up to the third floor of this abandoned hotel, we sprayed up a colorful graffiti piece on the wall.
I really couldn't stop watching my cute Asian twinkish-looking friend's tight ass in his sweatpants as he was bending down to grab his spray cans.
I wanted to show him how horny I was these days, looking at his ass. He seemed to understand my intentions and started smiling and watching me from the corner of his eyes.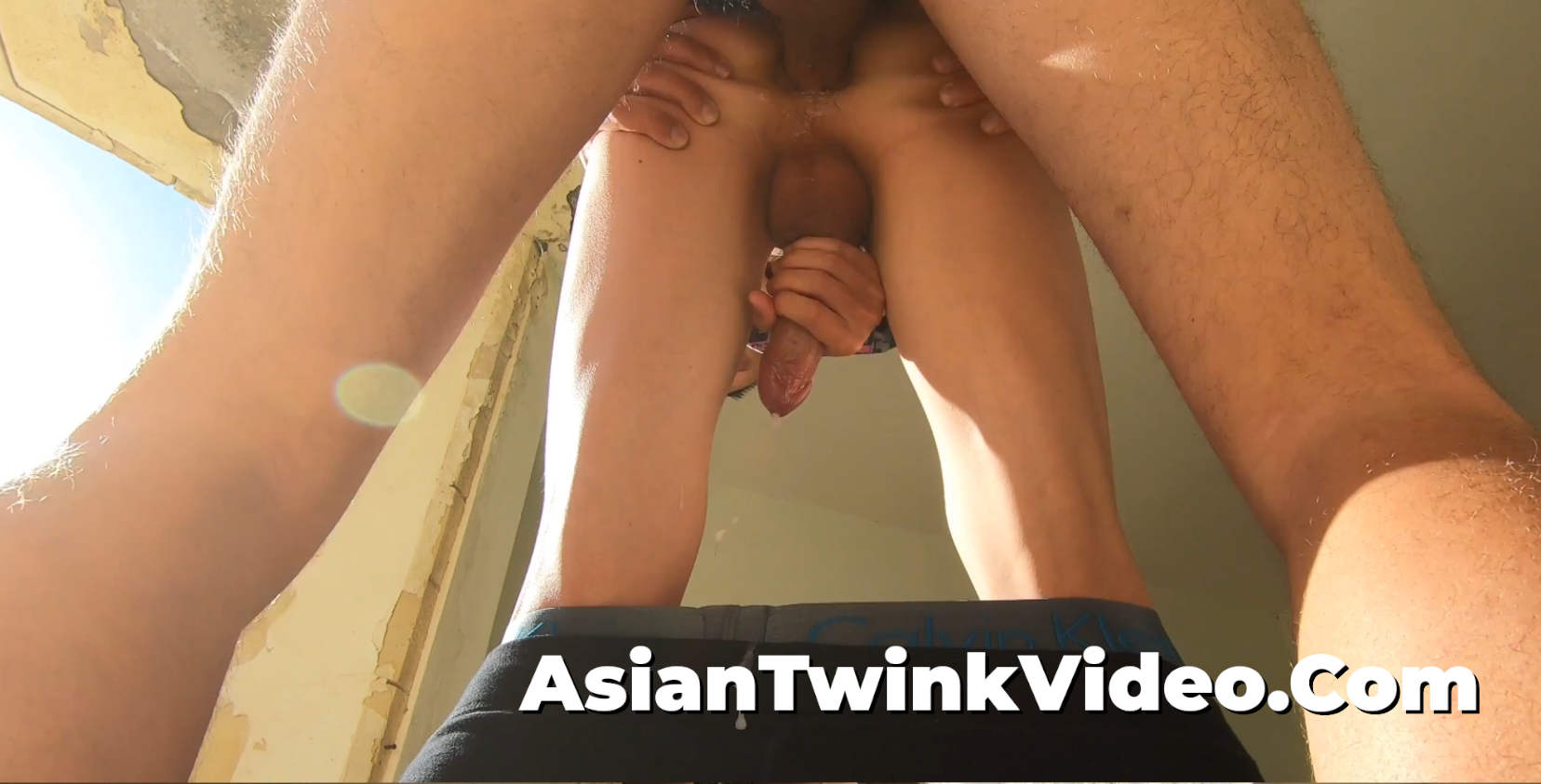 As it became more and more evident that both of us are interested, I slapped his ass as a prank as I walked next to him. He turned around, and started kissing me. I became so hard like never before… and started touching his cock which was also stiff, tenting from his sweatpants, he must be thinking how his staight skater boy tried gay sex last time.
We were kissing for like 5 minutes intensively, when he kneeled down in front of me and started licking my erect cock in my sweaty brief. It felt like I was in heaven.
He quickly started to take my cock out from my underwear and took it all balls-deep into his tiny twink mouth. I pushed my cock down all the way into his throat as he started jerking his. We were both moaning as I was fucking his throat, and he was choking when I went too deep, but he kept taking it. After around 5 minutes of sloppy gay oral sex he stood up, turned around, and ripped his sweatpants down to reveal his insanely tight smooth little Asian twink ass.
I began wetting his hole and my cock with my spit as he was jerking and moaning.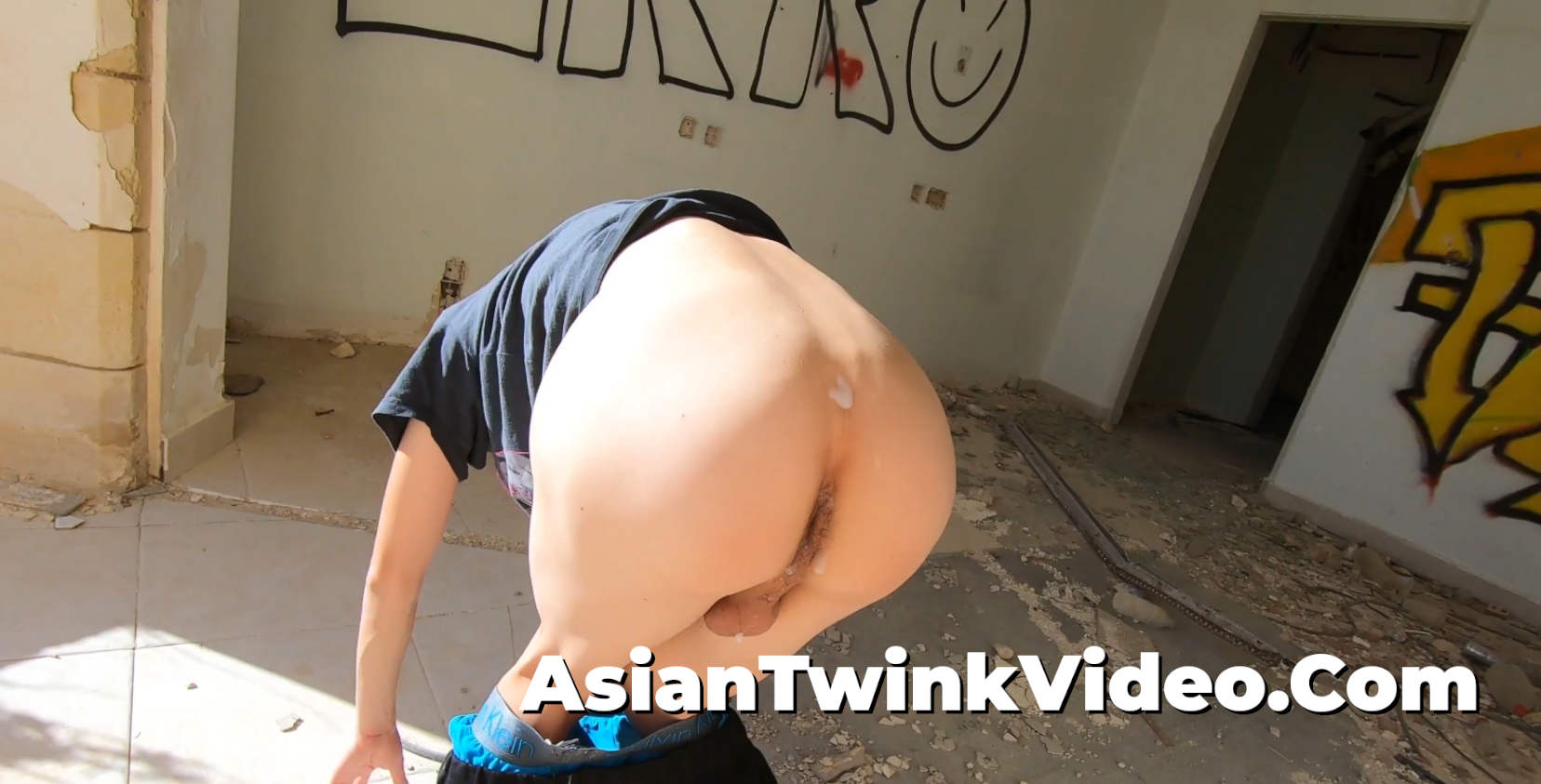 I push it in his ass. It was heaven. His wet, tiny, warm, comforting hole is only where I wanted to be. I was pushing into him deeper and deeper trying not hurt him too much inside. But my intrusion still hurt him badly, but he was jerking intensively. He fucking liked it. I started fucking more and more aggressively, getting his boy pussy used like he's a whore.
It didn't take too long before both of us ejaculated, nearly at the same time. He was cumming onto his own sweatpants while bending in front of me, and I started pumping his ass full of my cum. As I pulled it out to spray some more juzz onto his asscheek as well, not just inside of it, my cream started to ooze out of is smooth twink ass.
And there we were, soaked in cum and still moaning from the joy…