European Stud And His Cute Gay Asian Boyfriend Fucking Like Primates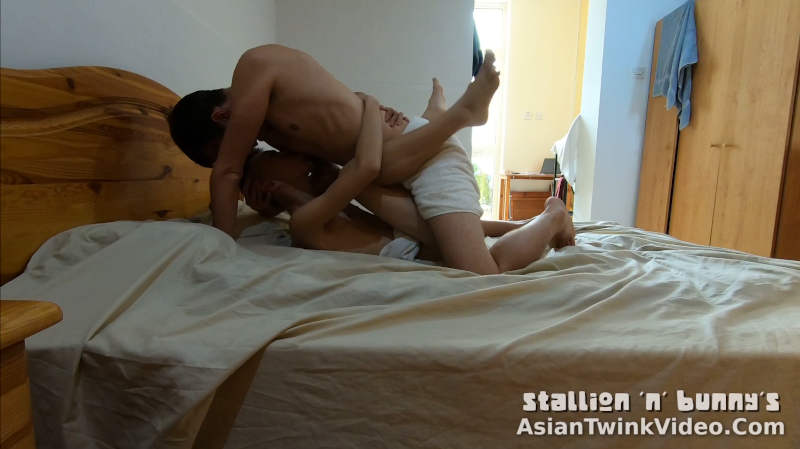 Adventures of Stallion and Bunny – Episode 51
THIS VIDEO IS ONLY FOR OUR FANS. HOW CAN YOU BECOME A FAN?
Join our fan club on Onlyfans.com or on Justfor.fans to see all of our premium content!
Choose one of these options to become a fan:
Join our Onlyfans.com page!
or
Join our JustFor.Fans page!
Watch preview:
Become a fan and watch the full video:
---
He didn't stop and fucked my ass like the boss monkey
This morning after shower I wrapped my towel around my waist and lay on the bed as Stallion took his turn to take a shower.
The towel looked like a toga on my slender boy body, and I felt like a pleasure boy in an ancient Roman bath who is about to serve up his twink body to his masters.
As Stallion came out from the shower he also had his white towel wrapped around his waist. His fit, athletic, smooth body resembled that of a young Greek god. He quickly noticed that I was horny as hell laying on the bed, pushing my tight ass up for him.
He climbed on me instantly and started comforting me with hot kisses and licking my nipples. I was seeing stars as his slightly unshaven face was tickling my smooth boyish body.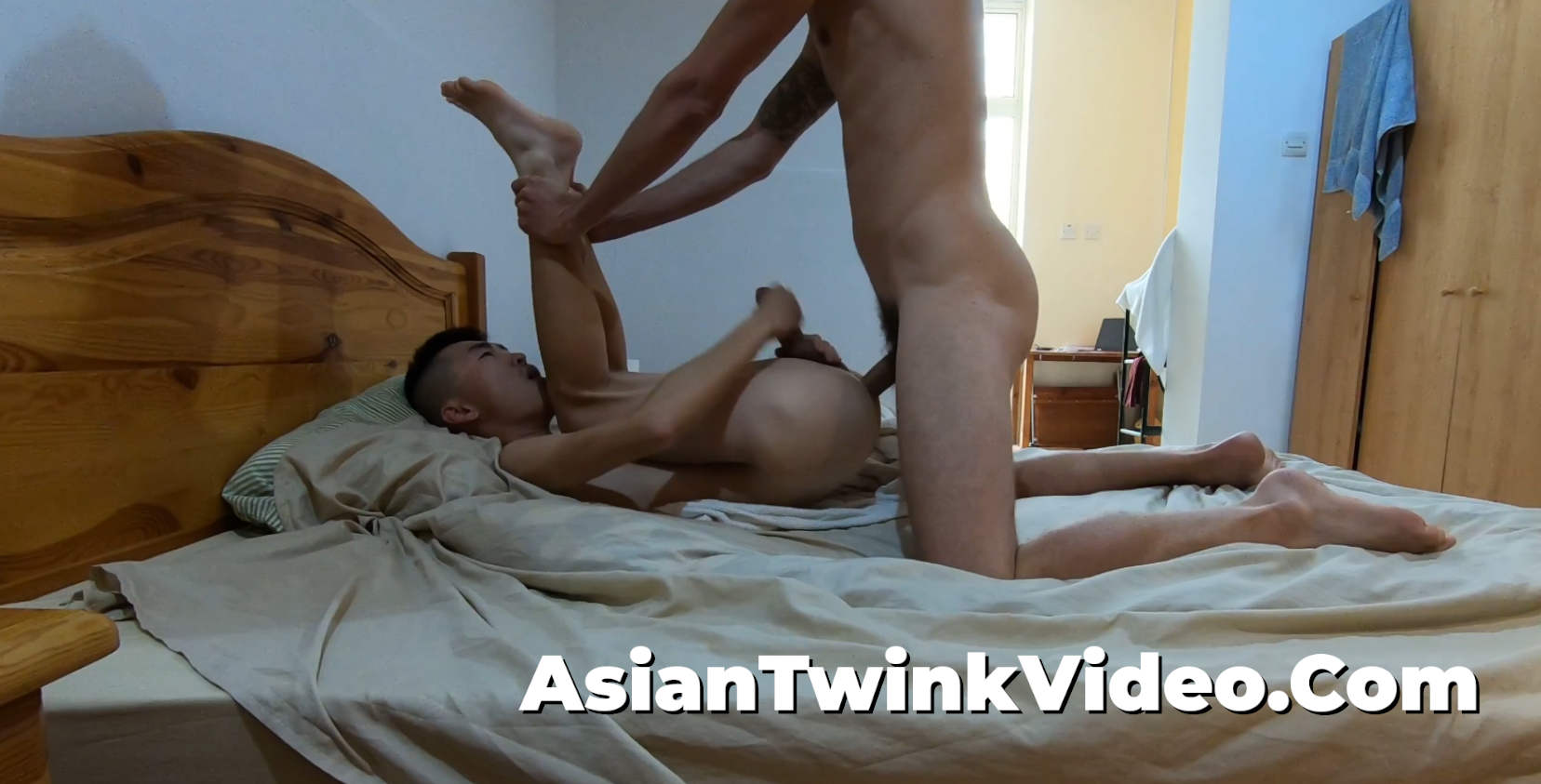 Still both of us in towels around our waists, but with our cocks already hard as hell, Stallion started to reveal his manhood and pushed it in between my legs. He was massaging my smooth ass with his determined hard dick for a while before starting to wet me up with his spit as he always does. Then he slammed it in. He's such a monster. Without any care he just pushes his sizable meat into my tight twink ass making me clench in pain, but just how I deserve it.
I was reeling from the pain seeing stars before my man rammed on my door again.
As usual, after easing himself in, the stud fucking the Asian boy like a gorilla would fuck a little chimp. I was so aroused I felt like I don't even need to touch my rock hard cock to ejaculate. He didn't stop and was fucking my ass like the boss monkey, holding my legs up in the sky, folding me like a little doll and dominating my submissive Asian body.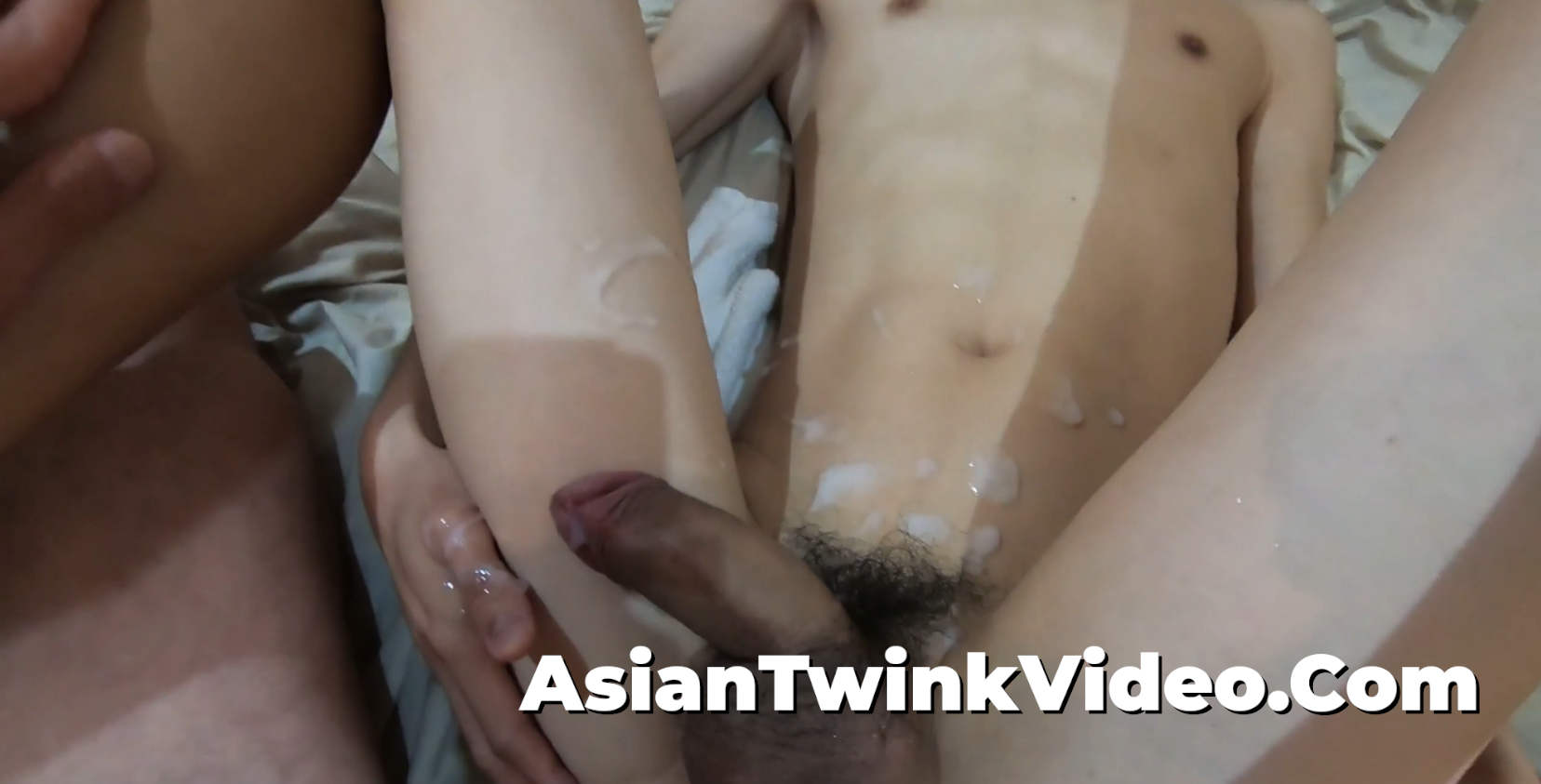 He fucked me good and shot an enormous amount of cum on my stomach and my dick!
What a way to start our day!