Twink love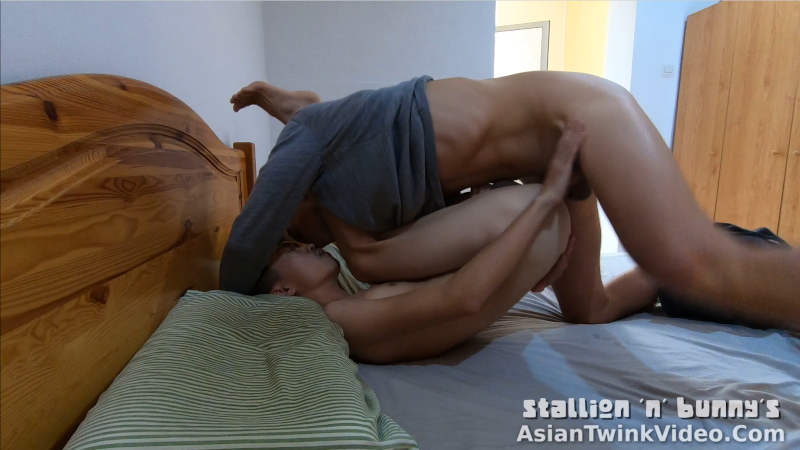 Adventures of Stallion and Bunny – Episode 32
THIS VIDEO IS ONLY FOR OUR FANS. HOW CAN YOU BECOME A FAN?
Join our fan club on Onlyfans.com or on Justfor.fans to see all of our premium content!
Choose one of these options to become a fan:
Join our Onlyfans.com page!
or
Join our JustFor.Fans page!
Watch preview:
Become a fan and watch the full video:
---
Couldn't control myself as I see his little bum
Key to any great sex is love. Wanted to wake my Bunny up with some gentle loving making from the side, just the way we had our romantic Christmas morning anal sex, but I just couldn't control myself, ending up drilling his hole like a gorilla…
Made my little monkey come hard before impregnating him with my seeds.
That's how I show my love for him.
Bunny wouldn't wake up this morning, curling on the bed made him so cute like a real bunny boy.
I already put on my sweater and sweatpants but I still couldn't resist to climb back on the bed to hug him from behind. He giggled as I wrapped him in my arms, feeling his warm little body up and down.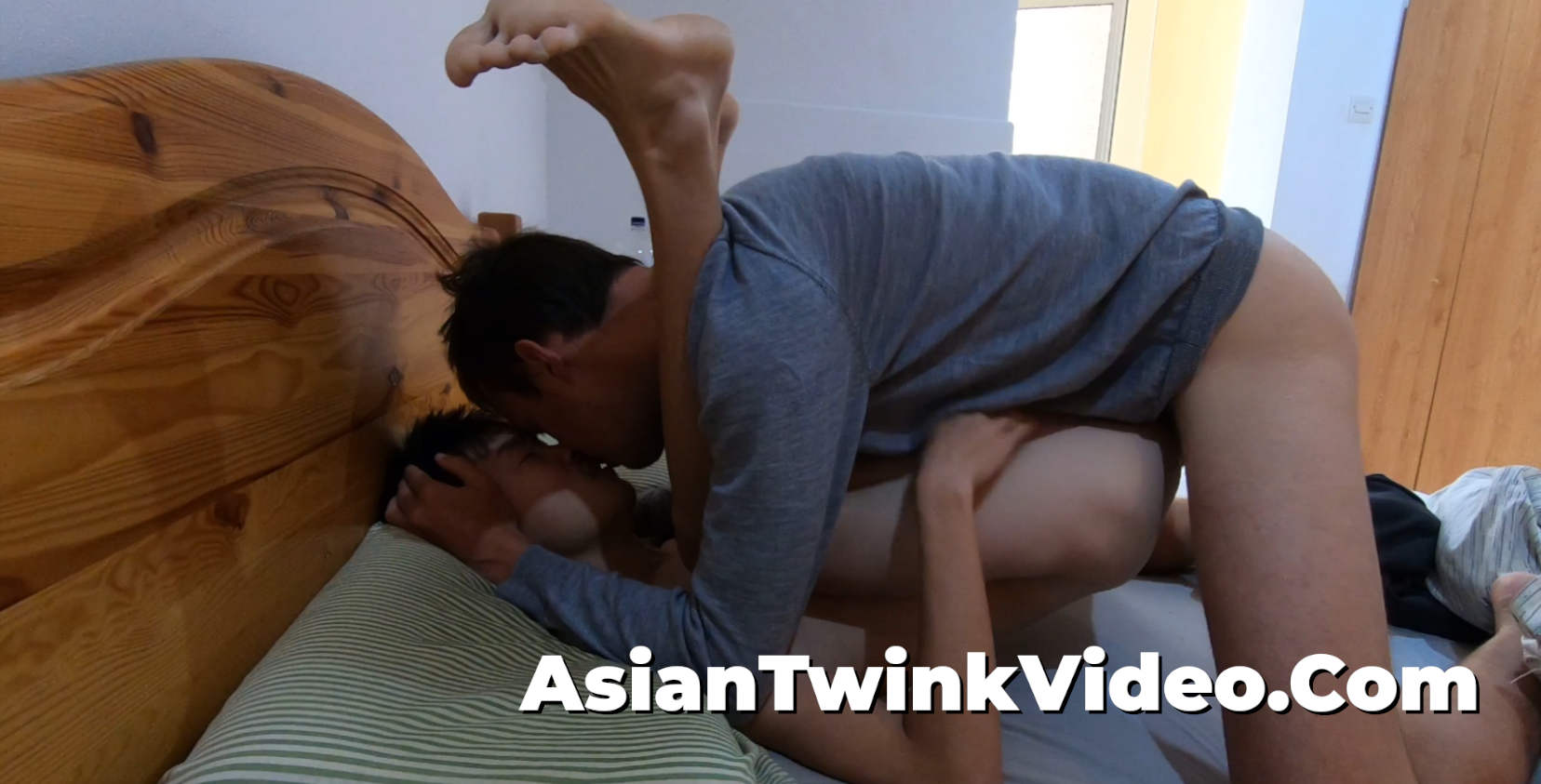 Guess what I found, his morning boner cutely bending up.
I grabbed it like his handle making my bunny gasp and strut out his ass right into my lap.
I pushed in and started to hump him intimately. But I really couldn't control myself as I feel his little bum hopping in front.
He pushed harder and harder in his cum-covered twink
I pulled down my pants, and impatiently started to wet my erected cock while already knocking his tiny door humping against him.
After it's half wetted, I couldn't hold it and went straight in my lover-boy, making him moan loud.
I was railing him from the side holding his cock while he leaned back to hold my neck, kissing back while taking it, like a horny little monkey.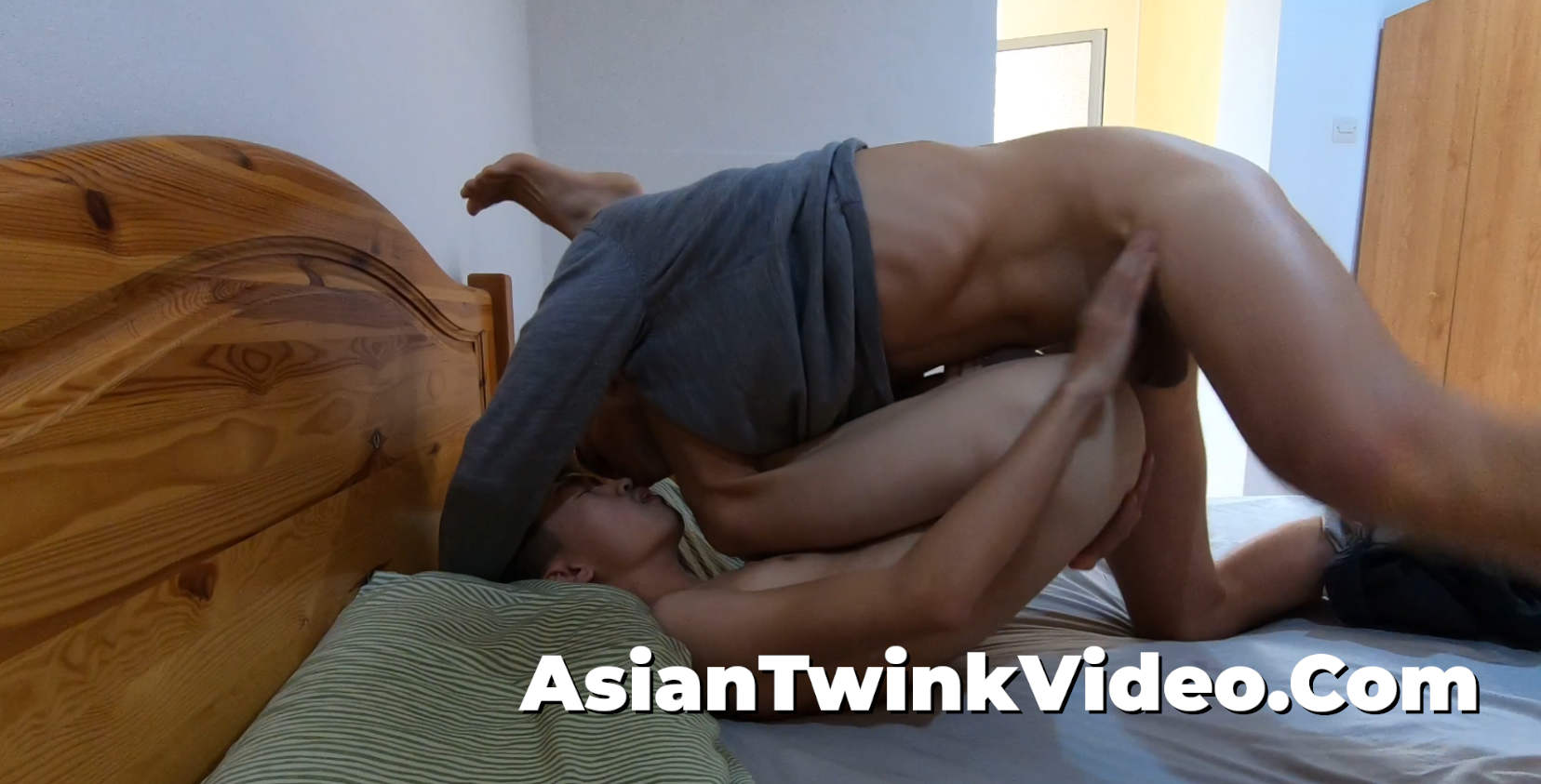 My got my handsome sub begging for more so I climbed on top and started drilling gorilla-style.
Dominating his little body, fucking him face to face made Bunny so close that he had to begin to stroke his juice out, spraying all over himself with slime hanging from thigh to stomach.
I pushed harder and harder in my cum-covered boy until I throbbed all my ejaculate deep into his gut, filling him.
I pulled out and white pearls were seeping out.
Bunny was lying in a mess still in ecstasy, smiling back at me with fulfillment and love. What a cutie…