Forest Quickie Sucking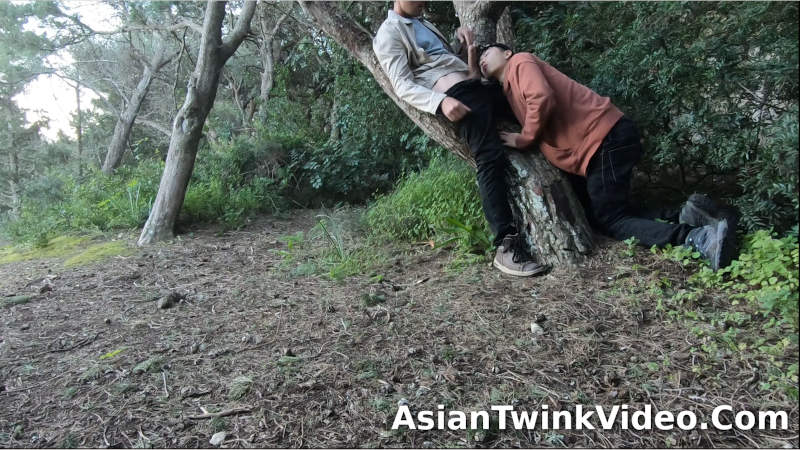 Adventures of Stallion and Bunny – Episode 31
THIS VIDEO IS ONLY FOR OUR FANS. HOW CAN YOU BECOME A FAN?
Join our fan club on Onlyfans.com or on Justfor.fans to see all of our premium content!
Choose one of these options to become a fan:
Join our Onlyfans.com page!
or
Join our JustFor.Fans page!
Become a fan and watch the full video:
---
I went ahead to kiss my bad boy and unzipped his pants
It's a perfect sunny day to be out right after Christmas, and people certainly are. We went somewhere up the mountain this time to have a day in nature.
As we were going deeper into the woodland, we found ourselves on a secluded trail. Voices faded into the distance before a tree appeared, bent just right to be sat on.
Stallion went on it, lying on the bough and then put his legs up from the ground. Unlike last time when we had some kinky gay sucking in nature (in a pine forest), this time we were on the forest path, so he checked around to see if no one's coming before starting to rub his crotch.
We always like a quickie when we hike in the winter times just to warm up a little.
I looked around and then went ahead to kiss my bad boy and unzipped his pants.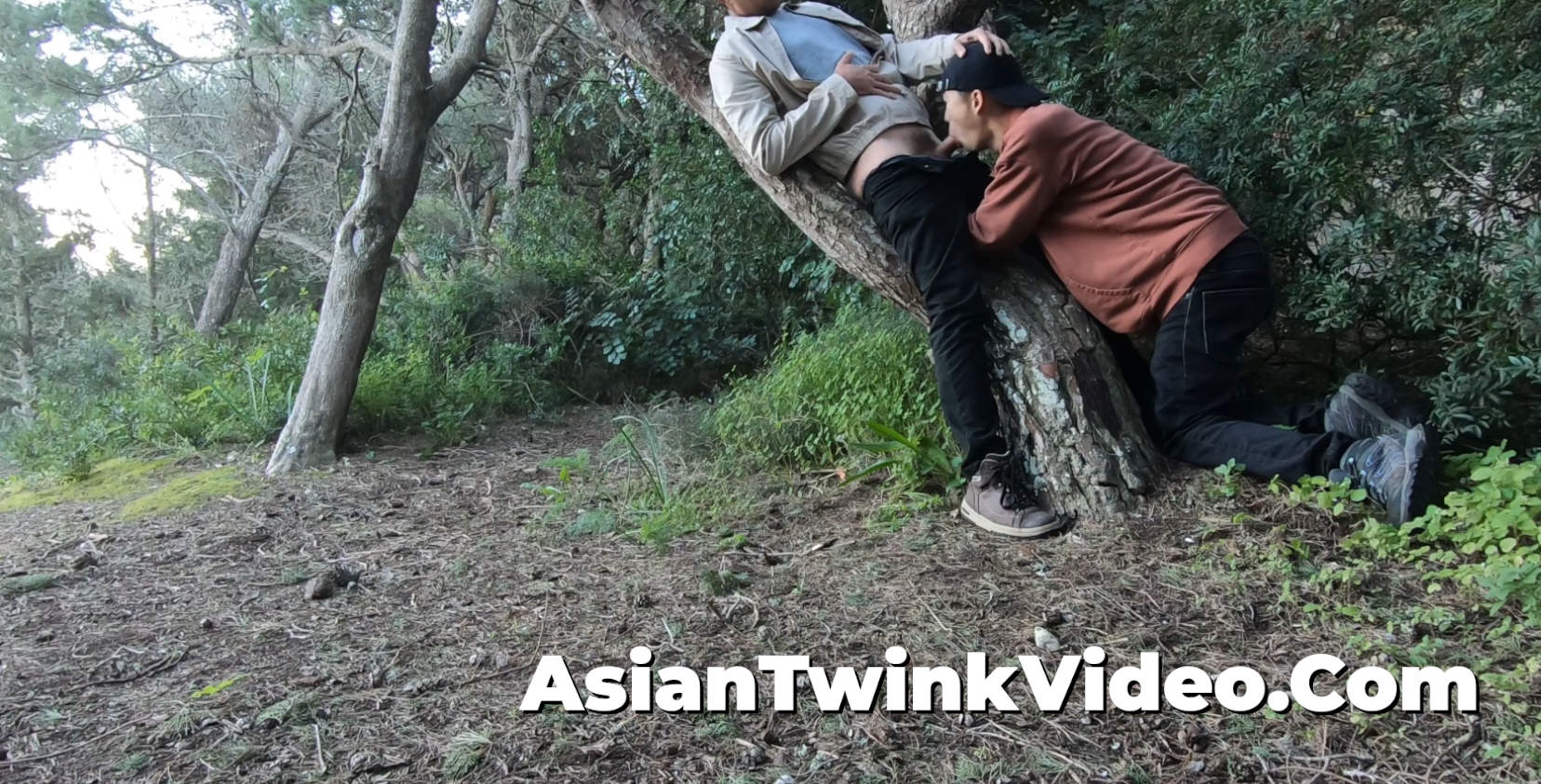 I got on my knees onto the soil, flipped my cap to the back, and wrapped my Stallion's exposed hot rod in my mouth.
Stallion was enjoying getting sucked on a tree in nature and took control of the pace by holding down my cap and choking me onto the cock.
Stuck my tongue out to take in the final boiling spurts
He forced his twink boy down faster and faster as I felt my throat being stretched out, and the moment he leveraged all the way in. His cock pulsated ejaculating as his balls move up, I gagged in reflex and threw myself onto the ground as streams of white threads rain down. I rushed back up, stuck out my tongue to take in the final boiling spurts. Showing my Stallion how his boy enjoys a warm refreshment outdoors.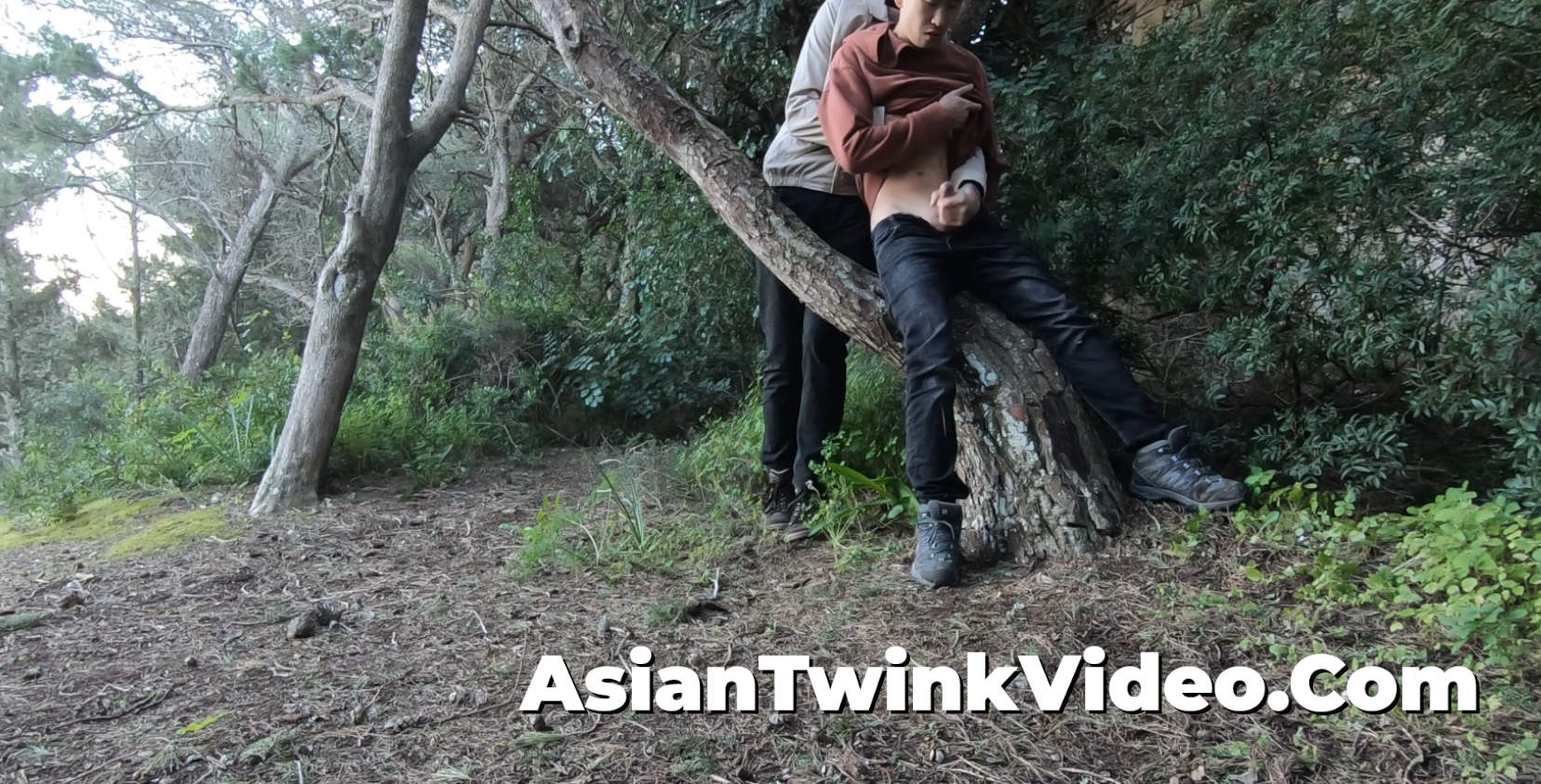 Before I wanted to clean up and go, Stallion put me up to the tree, took out my cock to jerk to reward his twink.
He quickly and skillfully made me cum without touching myself from the excitement of outdoor exposure.
Cum dropped onto my jeans as I trembled in pleasure. Always get into a gay outdoor quickie mess, but the thrill is worth it.