Twinks Fucking Under The Bridge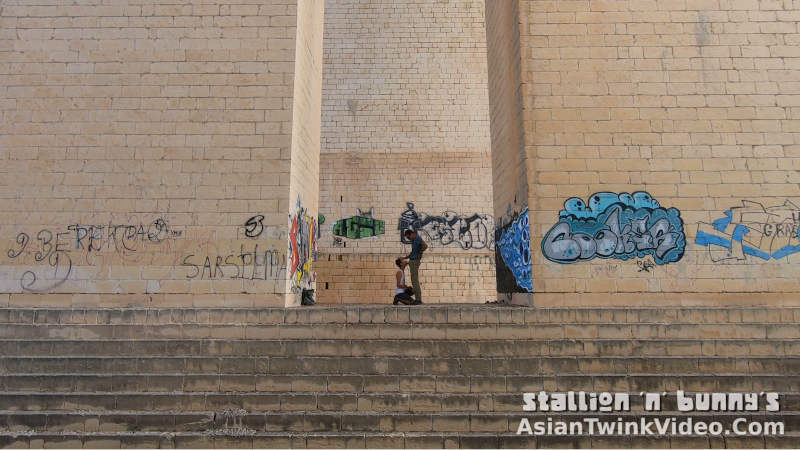 Adventures of Stallion and Bunny – Episode 36
THIS VIDEO IS ONLY FOR OUR FANS. HOW CAN YOU BECOME A FAN?
Join our fan club on Onlyfans.com or on Justfor.fans to see all of our premium content!
Choose one of these options to become a fan:
Join our Onlyfans.com page!
or
Join our JustFor.Fans page!
Watch preview:
Become a fan and watch the full video:
---
Pushing the twink down on his knees, and fucking him bareback
We rarely have any public display of affection, but when we do, we wanna make it creative.
Fucking on top the altar like bridge base may look artsy but it's been raw and passionate as ever…
Found this piece of art today going through the old clips we made in the summer.
Looking back at it, I got reminded of the sultry days which now feel like a wet dream a lifetime ago, but when I saw the frames it all replayed before my eye.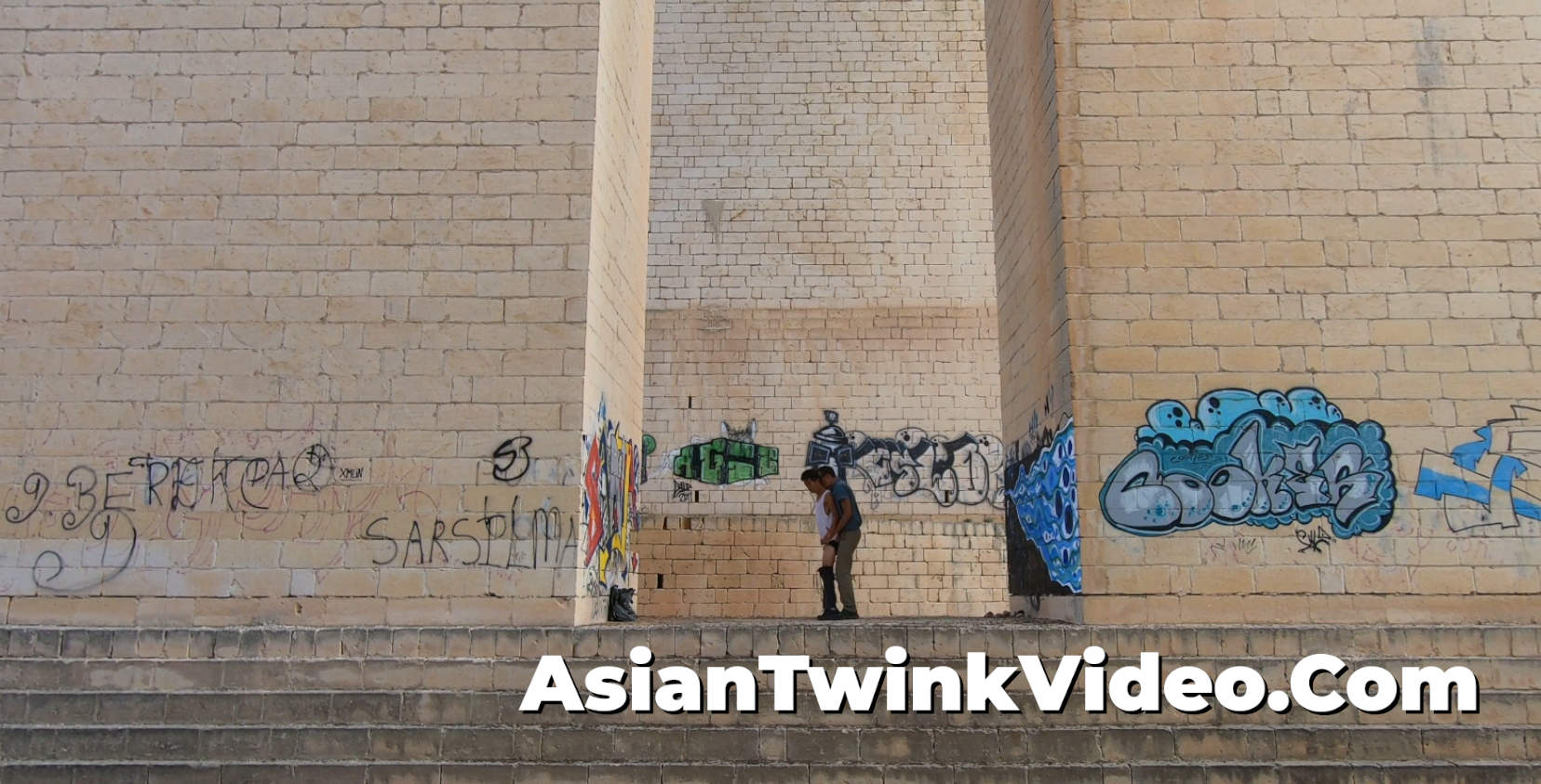 The incredibly tall bridge we discovered straddling in the valley was built on top of a few altar like bases surrounded by the untamed wild life and graffiti, it looked at the sort of place where bad boys would frequent to do their shady business.
We too had some secret urge to sort out before we want to continue on our journey. I asked Bunny to go up in front, then I went after treading up the dilapidated stairs.
We stood between the two monumental columns.
Finally shaded from the sun, a sweaty outdoor gay quickie was we can think of to offload some heat from inside us.
I began stripping my Asian boy in his tight vests and whipped out my cock I've been trying hard to conceal all the way.
Pushing him down on his knees, I thrust in my sweaty erection without second thought. Fucking his sexy face on top of the shady bridge base with only my cock out made my blood boil.
I held his mouth shut while fucking him faster and faster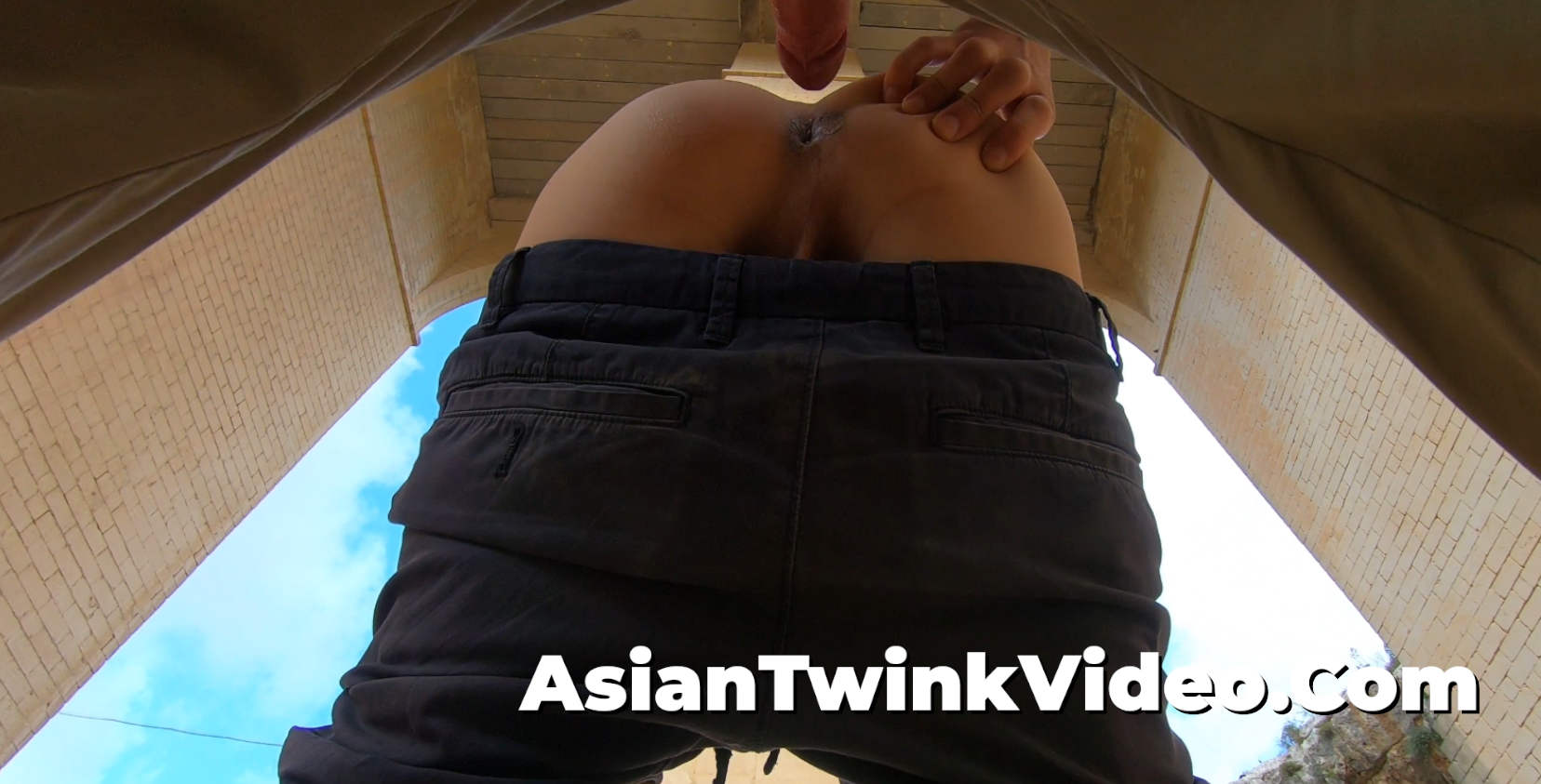 I got so horny and fully erected that I quickly wanted more than the original idea of just a blowjob, so I turned my boy around to get down on his hands and feet, dropped down his hot pants disregarding the dangerous place we were at and thrust my entire raw rod all the way in, making bunny moan intensely.
I held his mouth shut while fucking him faster and faster in a race against time looking around in case anyone comes.
Bunny took it all with his small body but he enjoys artsy gay sex in public space.
I held him up standing him on his feet to fuck his boy-puss even deeper.
Bunny's tight hole welcomed the intruder as he backs on me until I exploded in him, with cum raining down from his hole when I finally pulled out, thudding onto the camera lens and our shoes.
Bunny was reeling still from the thrill of the hot fuck, staggering with his pants down but I tucked in his cum-filled dirty ass back in and got us out before trouble comes… What happened is every man and twink boy's wet dream.