Twink Sucks Cock in Mediterranean Heat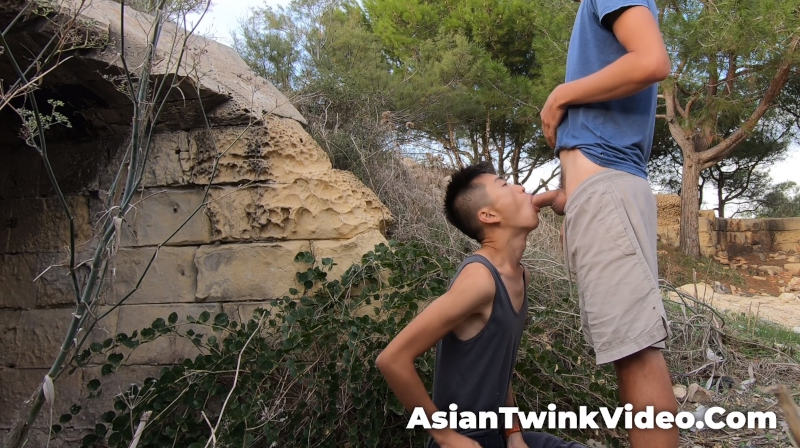 Adventures of Stallion and Bunny – Episode 16
---
His cock was veiny and pumping, ready to shoot his load
There's hardly anything hotter than love-making in nature and neglected ruins, especially in a sunny Mediterranean climate.
We can really feel our vitality when we are being full-blown contrasted by the surrounding while wildly pleasuring each other. And that's what went down this afternoon, Stallion face-fucked his Asian twink until a double cum-shot right in an overgrown abandonment of an abandoned stronghold.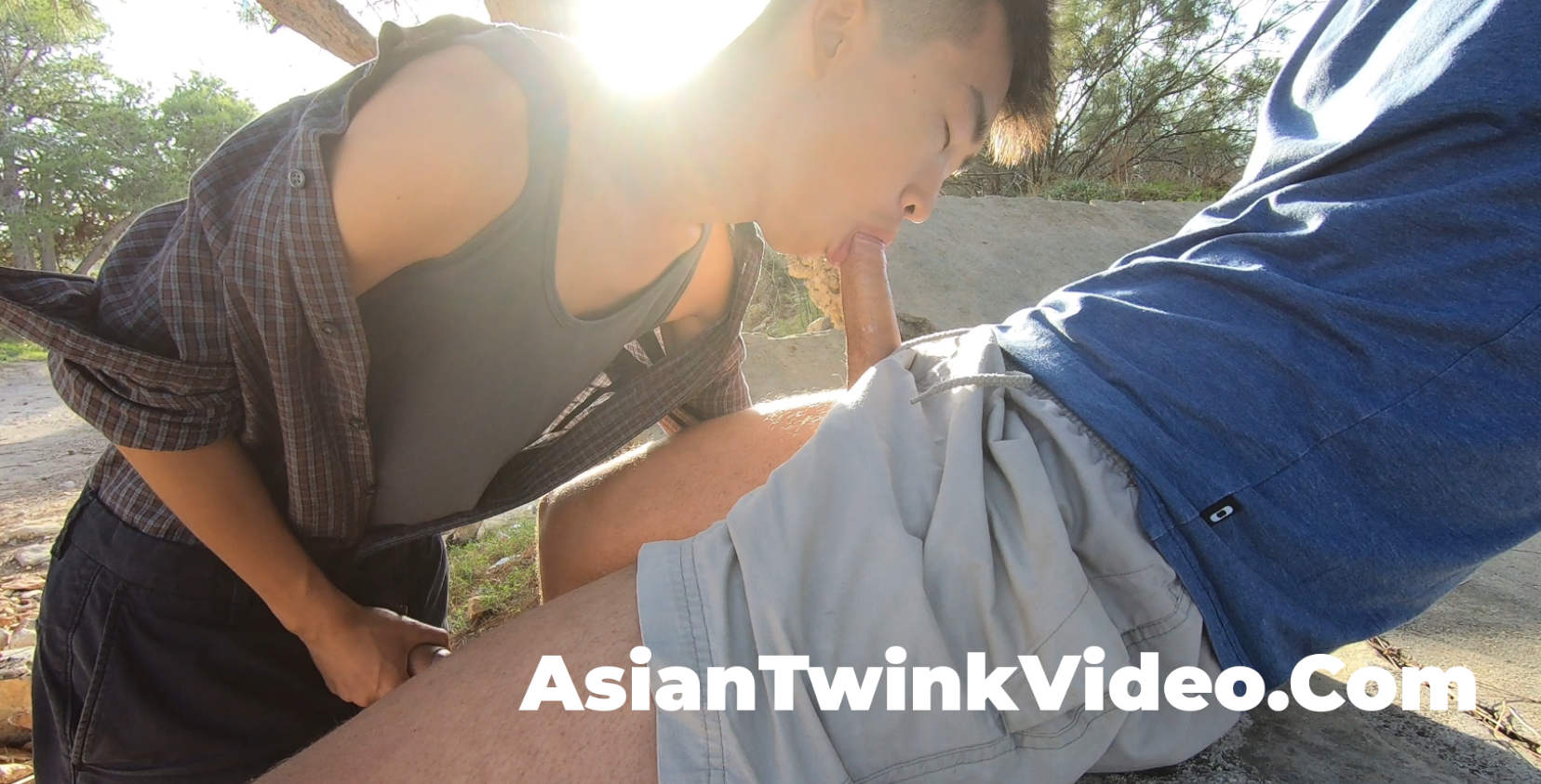 We were out in the nature, roaming about in the countryside, when we discovered this ruin where men once fought.
We ventured in to find out more and could genuinely trace the footsteps of the soldiers prepping for battle, although the overgrown vegetation is slowly toning down the gravity of what has gone by. We were imagining how the brothers in arms were drilling for war holding back their desires and how desperate they must have been to look for exits.
Stallion led me to a once gun emplacement and there were metal rings fixed on the wall meant for cannons. As we were just wondering what could have been chained onto those rings.
Stallion seemed to have got inspired and climbed up, sat on the enclosing walls around the rampart and began stroking himself right on the weapon emplacement.
I went closer to his exposed cannon and started to take it into my mouth.
It was veiny and pumping, ready to shoot his load. I loosened my shirt exposing my tight military vest and started to wildly pleasuring my soldier by taking it in from his short trunk. He then held down my head and began pound me by pressing it down like a seasoned artillery man.
After a set of shooting exercise at blank-point, the army-man took me to the entrance of a trench, knelt me down and gave his subordinate a close-range bombardment.
I was kneeling in the mud pool in front and getting administered right there in broad daylight where trench fighters were deployed for battle. Nasty bugs flying out of the tunnel were biting me but I took it like a soldier, didn't budge and followed the command of my sir.
It was exactly the brutal way like when I was Stallion's slave twink and got bred in a dungeon just the other day.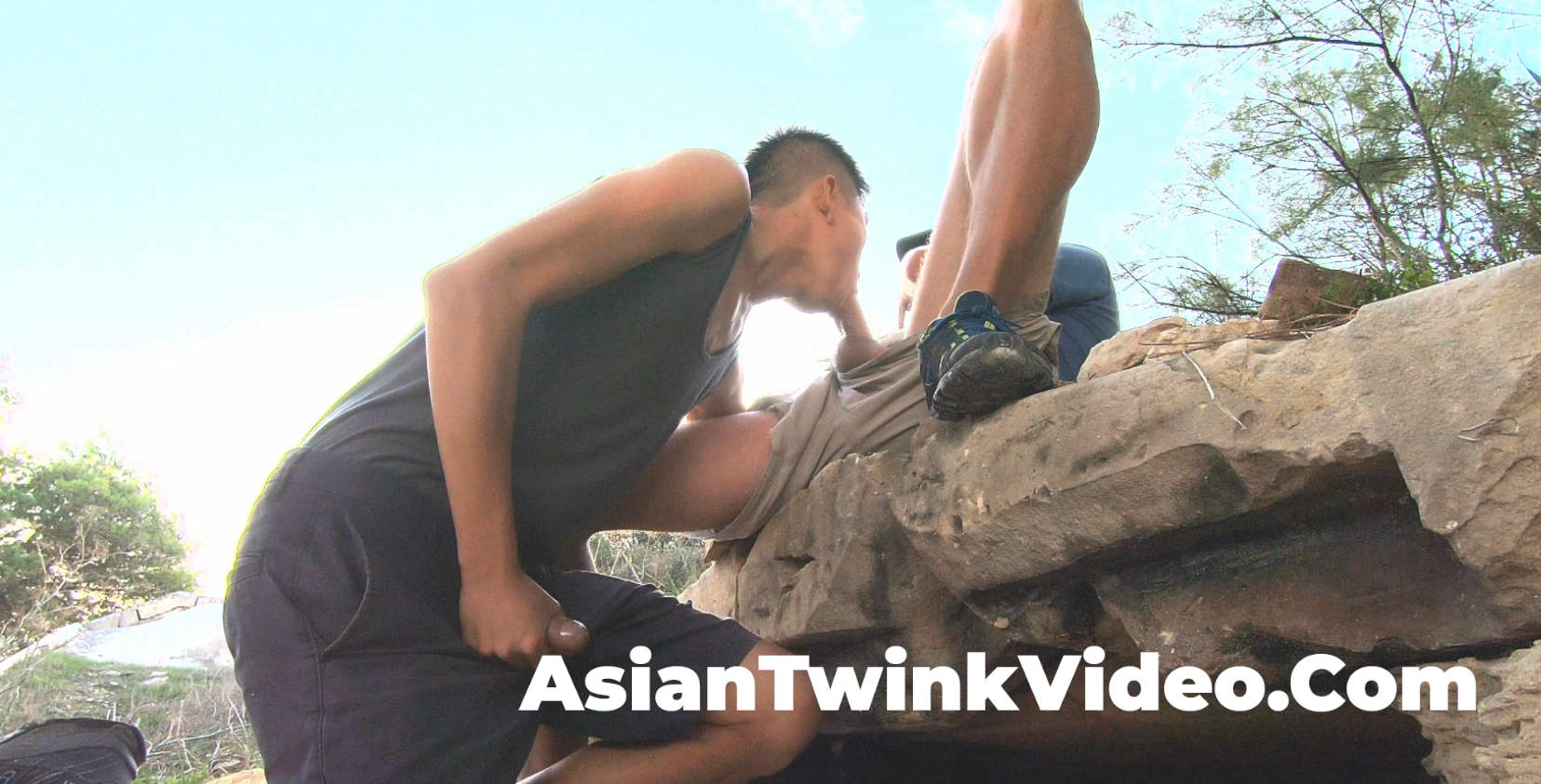 My commander pushed deeper and deeper until he pulled out, pointed up and discharged his ammunition into the sky
I was then redeployed back to the emplacement with my commander now sitting on top with one leg stretched on the wall, giving himself the space and leverage to destroy my rookie face.
I was stroking my cock at the bottom on one knee with the other hand tucked to the back following my orders.
My commander pushed deeper and deeper until he pulled out, pointed up and discharged his ammunition into the sky, raining down on my hair and face, while I shot my load at the same time to the fore, pulsating in strokes and finished my target practice covered in our ammunition dump.
The trees rustled around the battlefield and we had to pick up and start to march back before anyone comes by and discover the mess we made…