Breeding a Twink on a Sunday Morning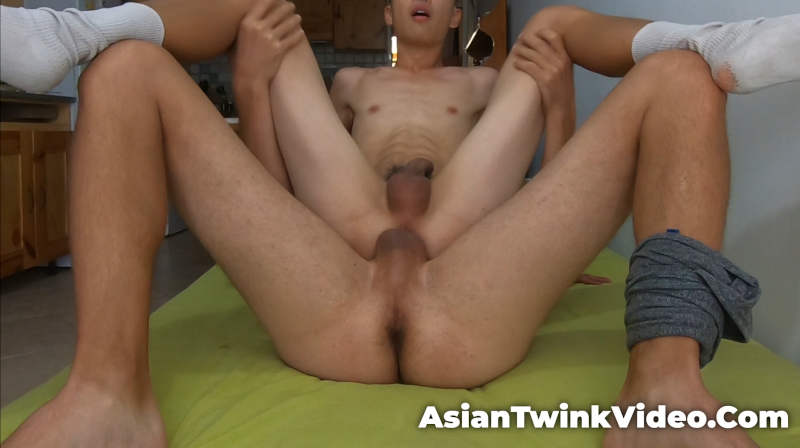 Adventures of Stallion and Bunny – Episode 15
THIS VIDEO IS ONLY FOR OUR FANS. HOW CAN YOU BECOME A FAN?
Join our fan club on Onlyfans.com or on Justfor.fans to see all of our premium content!
Choose one of these options to become a fan:
Join our Onlyfans.com page!
or
Join our JustFor.Fans page!
Become a fan and watch the full video:
---
I lifted my buns up to hand over my boy-puss while trying to go down on his cock
When we were woken up by the drizzle knocking on our window, it was already ten thirty.
We had a long and hard good night gay sex on the couch just last night when I got railed from the side, bred and then I fell asleep spooning with my stallion with his cum still inside. I could still sense the warmth left inside me when I felt Stallion's boner again pushing against my scrotum from the back.
I opened my eyes and bright morning light was shining through our front door just by the couch. Stallion was woken up too by his bunny's squiggling and tightly held me in to stop me from moving.
He opened his eyes and saw his morning cock erected sticking into my tight red panty and started to kiss my neck while tentatively pushing his piece in and out of my nappy strap drenched in cum from yesterday, looks like Stallion's all replenished and ready to do it again.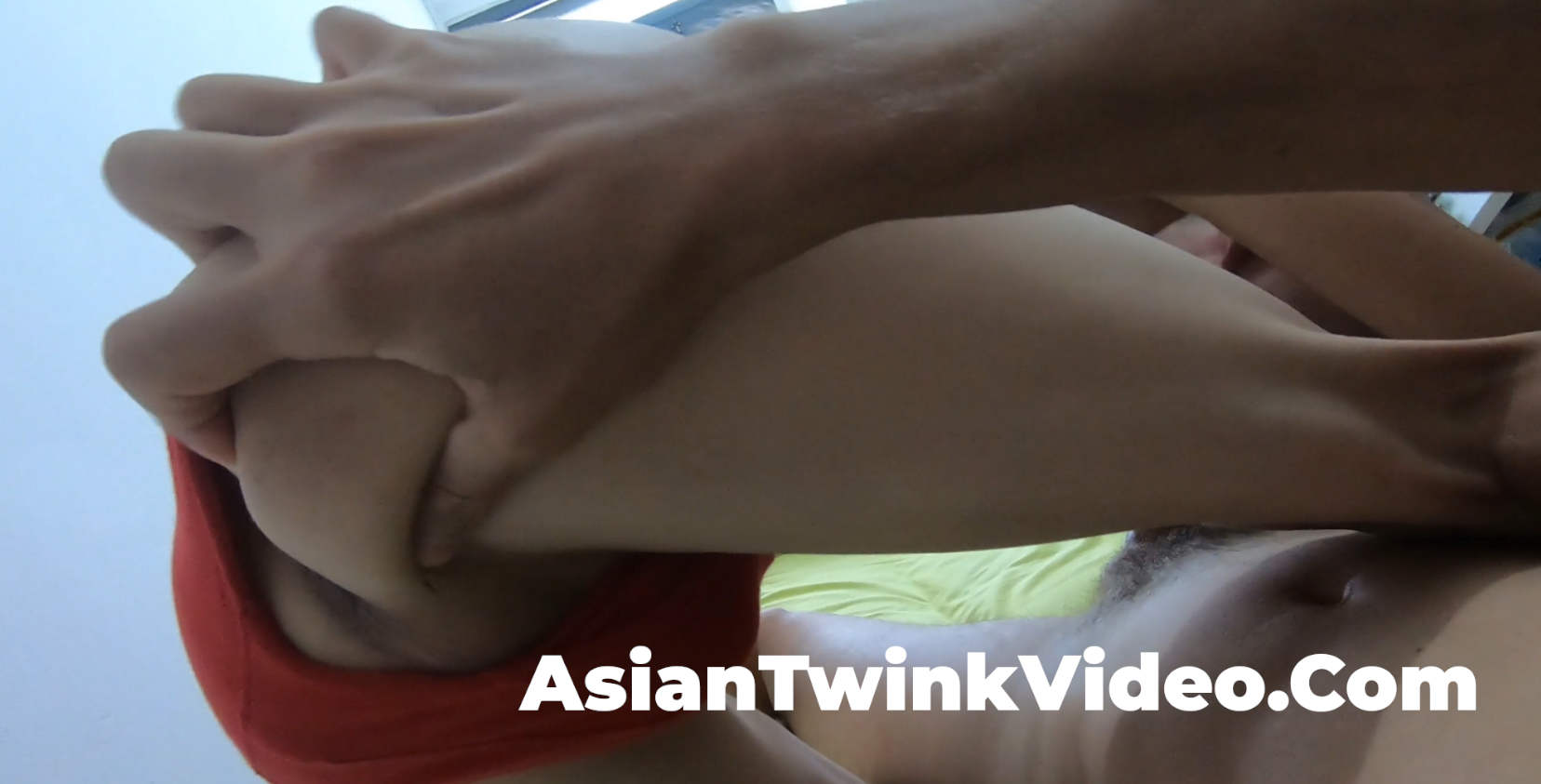 He commands his bunny to go on top this time, turn around and give him a blowjob first as an appetizer.
I climbed on top facing his protrusion on my four and tried to wrap his hung meat into my mouth. Stallion seems to enjoy my tentative licking around his root and lifts up my ass, stretches open my thong and started to play with my smooth hole like a real naughty boy. I had to lift my buns up to hand over my boy-puss while trying to go down on his cock standing on my fours.
Stallion was fingering my hole, making me moan before taking out my hard-on and started to blow my willy as well, bending it back to excite his bunny. The 69-ing got us so thrilled and I had to support myself squatting on one leg to please my daddy and get my part licked.
My Asian twink ass got bred deep down again riding Stallion's cock
Stallion then told his young twink boy to ride him this time to drain his balls for the third time in 24 hours. I had to obey and went down between his thighs in my two dirty worn white socks and tried to squat onto his mismatching rod.
I slowly let my hole stretch to fit in his piece in pain and Stallion suddenly thrust into the air, pushing the long train all the way until the root, hitting and overtaking my G-point, making me gasp for support.
I bent my body to one side to try to balance and started to ride my horse with each squat hitting the deepest point. Stallion then held my legs with his strong arms and tried to lift my legs up onto his knees making my entire body dangling on his cock, being penetrated even deeper.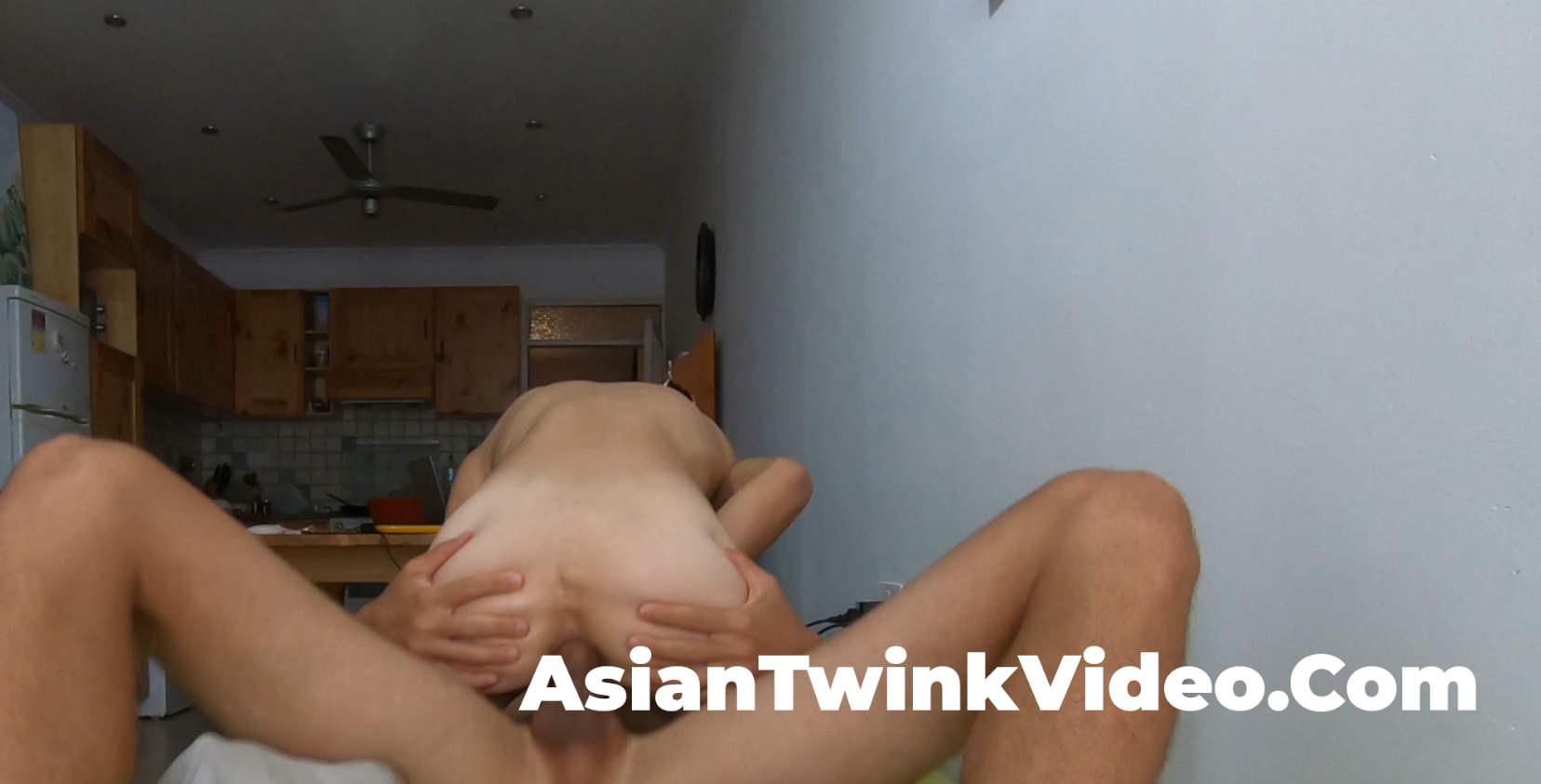 Now completely in his grasp, he naughtily trusts up, using me as his new toy. I was panting trying to stay on my stallion, my feet helplessly swinging in the air, before Stallion asked me to face him, curl up and get fucked looking at him, I had to follow.
I help my knees in my chest and took a pounding from the back while keeping eye contact with my beast. I surrendered my position and knelt putting my knee down and straddled around his thighs with my socks tucking in and gave up myself to his punishment. Stallion is having his Asian twink ride then bred just like the way it happened a few days back in the dungeon.
Stallion took the advantage to even more brutally destroy my hole by quicker and quicker thrusting and finally pushed all the way up, delivering all the juice that's left into my womb. Feeling the intense orgasm, I clenched my cheek to wrap him to my deepest and came all of my load onto his abs and everywhere on the couch continually being fucked post-cum. His Asian twink was bred deep again just like
Stallion pulled out his weapon from my tiny hole with his juice overflowing out of it, and we cuddled being covered in sticky jizz…what a Sunday morning sex…