Blindfolded Asian Bunny Twink Sucking Cock And Getting a Facial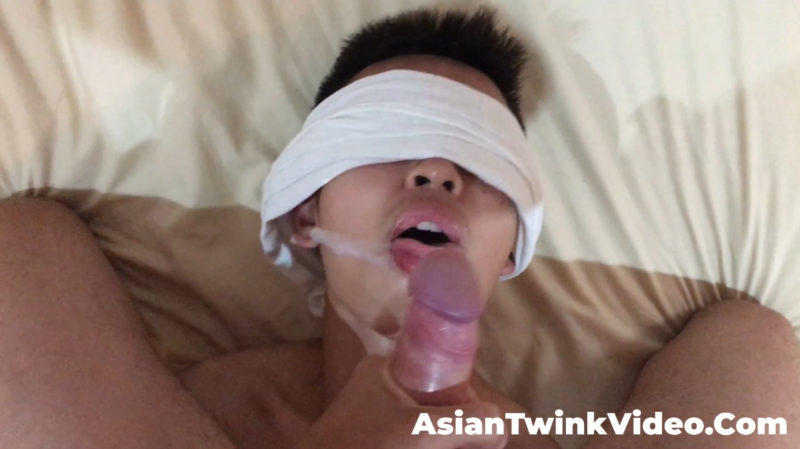 Adventures of Stallion and Bunny – Episode 1
THIS VIDEO IS ONLY FOR OUR FANS. HOW CAN YOU BECOME A FAN?
Join our fan club on Onlyfans.com or on Justfor.fans to see all of our premium content!
Choose one of these options to become a fan:
Join our Onlyfans.com page!
or
Join our JustFor.Fans page!
Become a fan and watch the full video:
---
Waking up with a boner
Stallion woke me up this morning from my wet dream with his rod sticking through my legs. I had a gay morning wood like usual. Stallion and I didn't cum for a day, so I reckoned he must be super horny as he's probing my back side, wanting his bunny to help him with it. He's suggesting his twink suck him off by pushing down my head towards his crotch. To make it worse, he got his Asian boy blindfolded so he'd have nowhere to run but to be fucked in my face with something that barely fits in my mouth.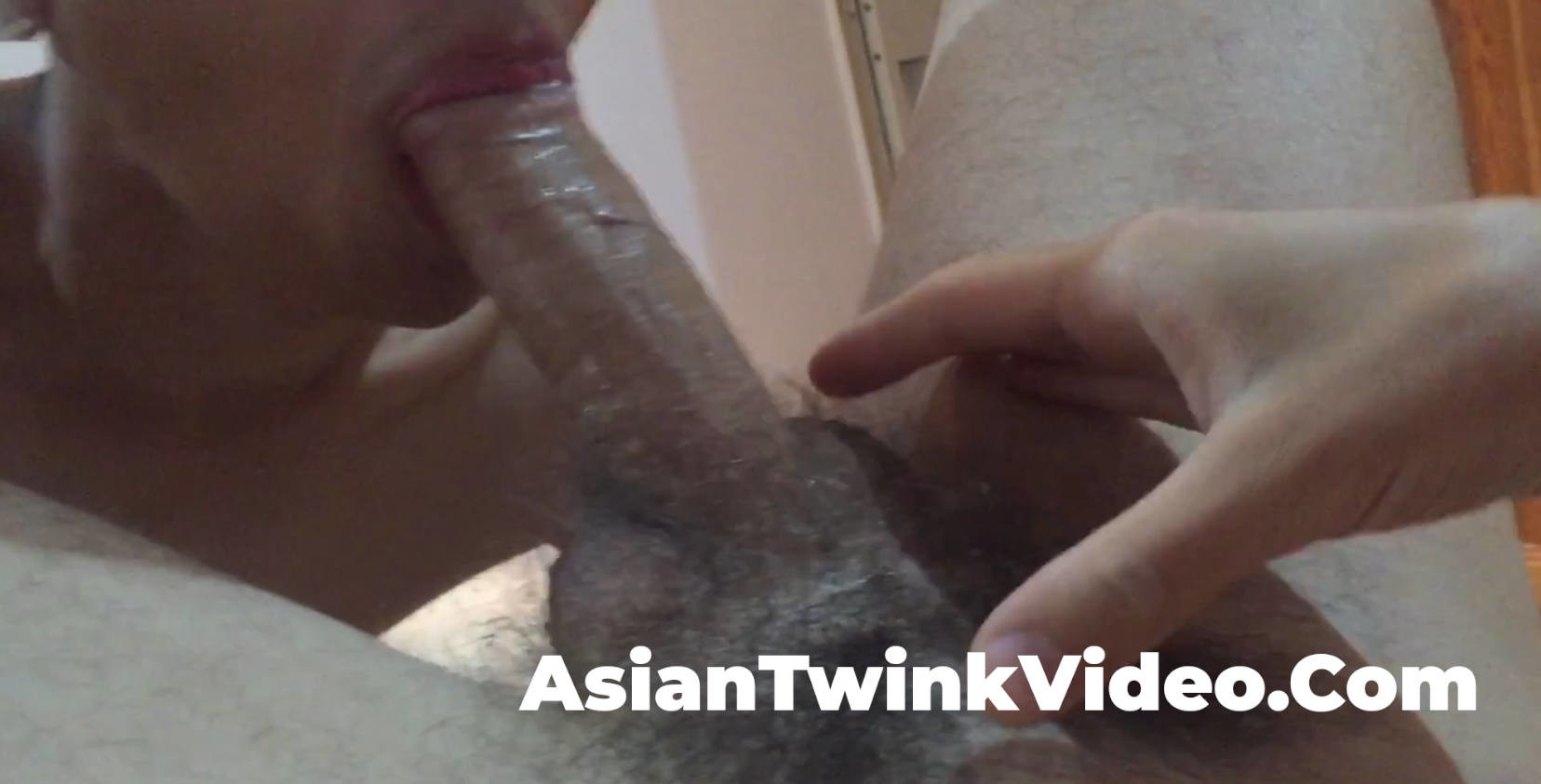 Sucking his cock and getting facefucked
I started by wetting the rod with my little mouth by licking it. As I got to the top, he pushed my head down to wrap his cock all in, what a brute. Stallion always enjoyed blindfolding and have his Asian sub face-fucked brutally .
Being an Asian Twink, I never had a strong jaw for European beef rods and I try to pleasure my stallion for his reward later. As I was working on it, it gets even bigger before he started to force it down my throat by thrusting into my face, I was just chocking, while helplessly taking it as I couldn't see anything, but the fulfillment also makes me very hard and I started to jerk myself.
He then forced my lips to his balls and perineum, the whole piece was above head being pleasured with my sucking at the root. Stallion was hoarsely moaning with pleasure before he pushed me to the bottom and rode on my face as he's getting closer. I couldn't resist and was licking his down under and between his cracks. He was trembling a bit as I was getting closer.
He cums on my face and in my mouth
Stallion then suddenly held my face down with his strong hand as he lifted up his body pointing his weapon at me. He groaned as I was shot in my mouth and around my face with boiling slimy fluid, the salty milky taste stimulated my taste buds, and through that sensation I started to cum on my stomach.
I got a mouthful before more landed around my cheek, nose and on the blindfold, dripping down to my ear. I don't need to drink milk for today's breakfast I suppose, as I swallowed the cum and licking at the source for more. Stallion pushed in again to give me every last drop of nutrition that's left.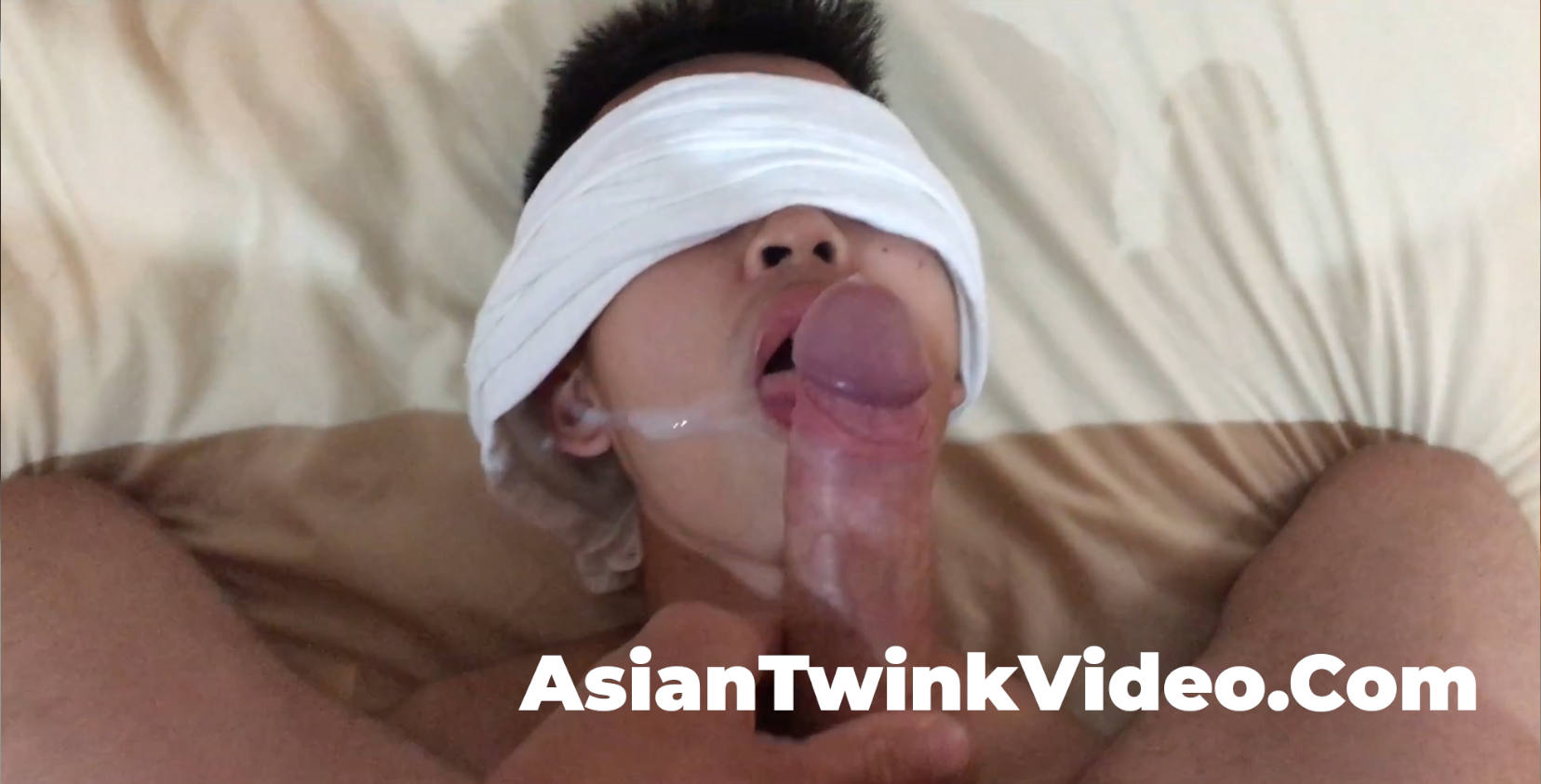 And left me there covered in cum…
The poor blind bunny, covered in cum, had to ask his stallion for a clean-up…