Memories From The Mediterranean: Enjoying My Twink's Slender Body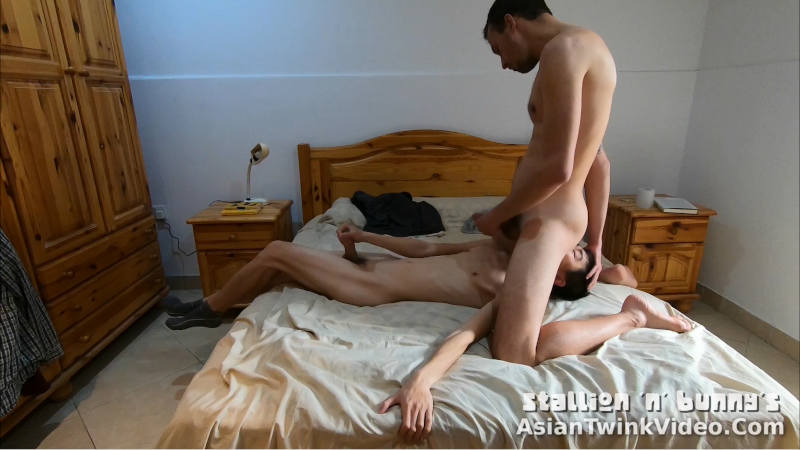 Adventures of Stallion and Bunny – Episode 63
THIS VIDEO IS ONLY FOR OUR FANS. HOW CAN YOU BECOME A FAN?
Join our fan club on Onlyfans.com or on Justfor.fans to see all of our premium content!
Choose one of these options to become a fan:
Join our Onlyfans.com page!
or
Join our JustFor.Fans page!
Become a fan and watch the full video:
---
Putting his face under my crouch and asked him to lick my taint while I beat my rod
We've found some unused footages. Hot Mediterranean memories from the Island…
Of course this happened long before the lockdown, before we moved to Spain. Nice to see this for some change, this apartment we're quarantined in is getting a bit dull now..
Can't wait to go out and do some hot outdoor stuff!!
Bunny slender smooth boy body's the perfect fuck toy for Stallion, after romantically kissing and caressing my boy, it's time for some heavy petting.
I first curled him up to do him in is tight boy hole, face to face gay banging, watching how my pet bunny enjoys serving his man.
I then played him around, turning him to the other side and climbed on top, putting his face under my crouch and asked my boy to lick my taint while I beat my rod.
The humiliation made him hard and we jerked until cumming at the same time.
I dunked my thick spunk onto bunny's slim chest, some went on his face and some the bed sheet, while he ejaculated his sweet load onto his own stomach.
Watching him drawing breath from the excitement whilst covered in cum never gets old..