My Asian Twink Boy Was So Tight Today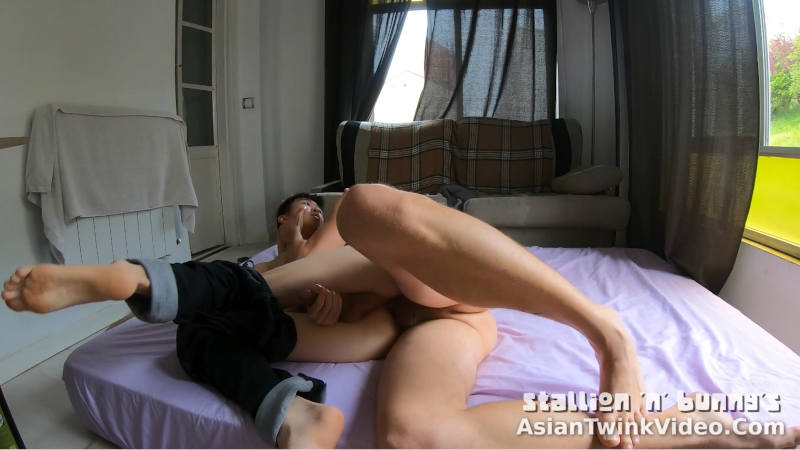 Adventures of Stallion and Bunny – Episode 64
THIS VIDEO IS ONLY FOR OUR FANS. HOW CAN YOU BECOME A FAN?
Join our fan club on Onlyfans.com or on Justfor.fans to see all of our premium content!
Choose one of these options to become a fan:
Join our Onlyfans.com page!
or
Join our JustFor.Fans page!
Become a fan and watch the full video:
---
He became so excited that he began violently ejaculating, in and out of my boy hole, in thick jets of jizz
Stallion commanded me to not cum for days, he never had his sub bottom abstained for this long before.
Today I was tucked in my jeans, ballsacks were pumped with seeds. Stallion's horny too, bothering with me ever since we came home.
We took everything off, me leaving only my dark jeans on, we went sunbathing on our living room mattress.
Stallion began playing with me, making me hard and squeezed tight down there.
He told me today's the day, his fruit is ripe for the taking.
He kissed me and went down on my nipple, licking and biting, making me stone hard as he zipped me down revealing it and his cock also visibly bent upward.
As an animal instinct we mingled together before he began oiling up his toy, my ass all up and his own piece, and took on his fully charged toy.
Thrusting his rod little by little, until all of its length improbably disappeared in my bussy, my whole week's virginity's taken by dom daddy without mercy.
Pain and pleasure, I moan hard, clenching to the edge of the bed while jerking the well-reserved well edged piece of mine.
Stallion went on full speed, railing me missionary, then from the side, and finally lift my whole body to exploit my bussy fully forcing me to ride the pony.
The rush made my already filled cock so pumped that when he teasingly took it up, I squirted all over my stomach.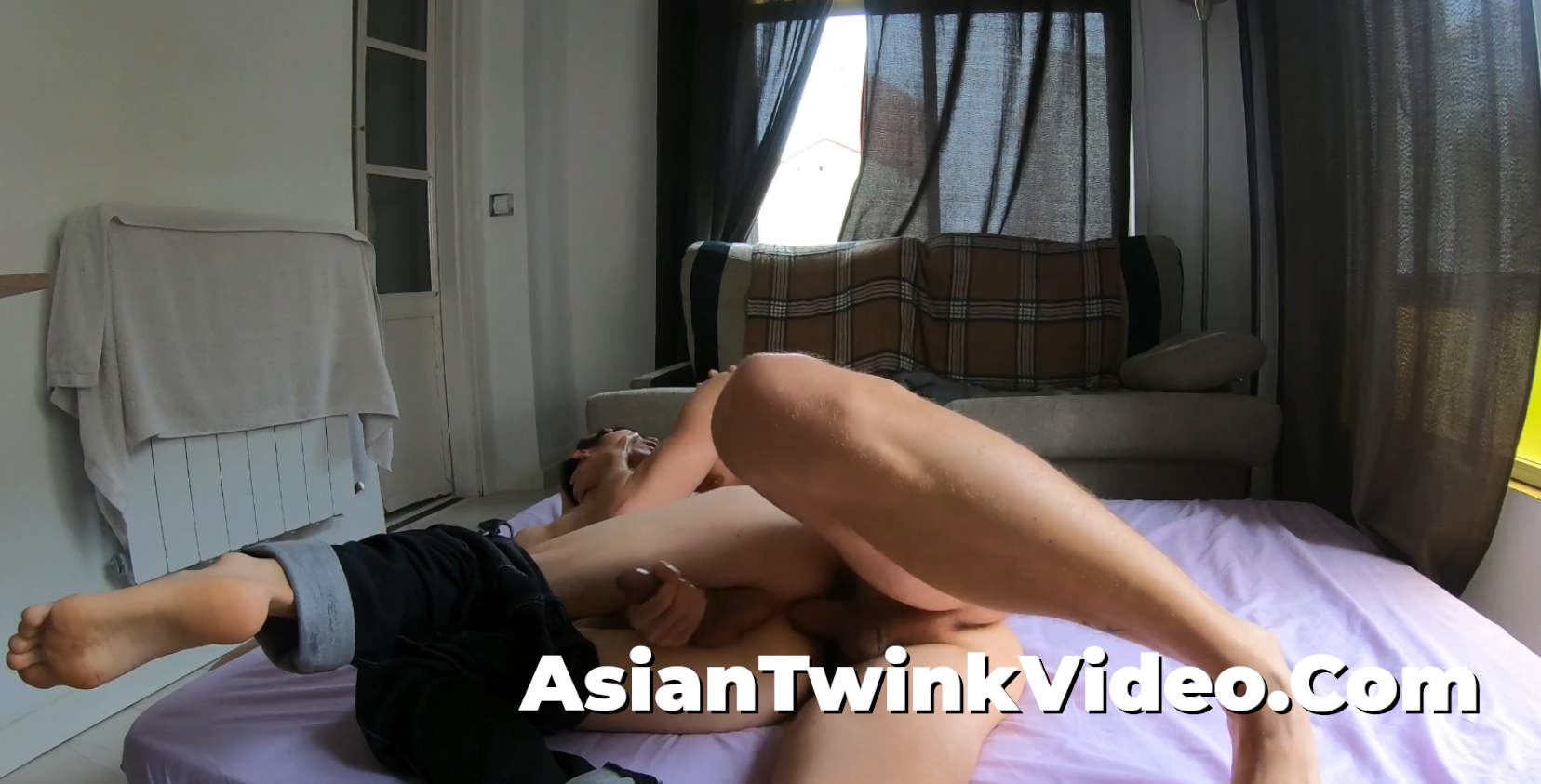 The contraction from my climax made him so excited that he began violently ejaculating, in and out of my boy-hole, getting my bussy covered in thick jets of jizz, meanwhile the mixture of semen and precum is still streaming out from my cock, leaking down onto my inner thigh, the bedsheet and my favorite pair of jeans…
And as we took a glance of what a mess we made, we realized that the curtain wasn't pulled closed, we've just given a free show to the neighbors…