Gay Camper Twinks Fucking in Tent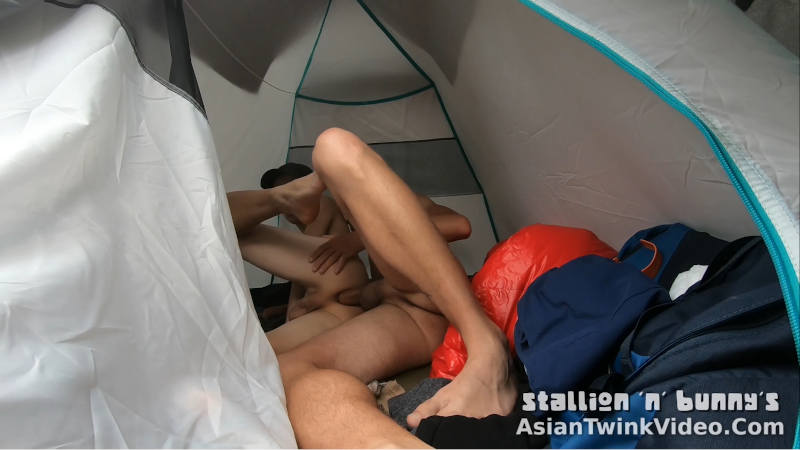 Adventures of Stallion and Bunny – Episode 80
THIS VIDEO IS ONLY FOR OUR FANS. HOW CAN YOU BECOME A FAN?
Join our fan club on Onlyfans.com or on Justfor.fans to see all of our premium content!
Choose one of these options to become a fan:
Join our Onlyfans.com page!
or
Join our JustFor.Fans page!
Watch preview:
Become a fan and watch the full video:
---
We are slowly moving towards the west, hiking in the countryside and going through towns and small rural villages. In a lot of places we were the first tourists to be seen after the 3 months of COVID lockdown.
We spent a few nights now in rural bungalows, youth hostels and sometimes tenting along the coast.
It is very cold at night here right by the sea even in the summer, so when tenting we sleep hugging naked in one sleeping bag to keep each other warm in our little tent.
When we wake up with our morning boners rubbing one another, we end up… fucking in our tent …
We have our little tent set up in the middle of the camping, naughty Bunny boy's been playing with this idea doing all sorts of risky things, reminding of how us, the two horny campers had anal sex in bungalow last time.
Getting hard and touching and spanking his own bun to me in the front while people are passing right behind, they must be wondering where was that slapping sound coming from.
In order to put an end to his reckless behavior, I decided to cram in with him and get him bred to shut him up.
As I went back in and shoved my morning boner back into its sheath, his mouth, Bunny eagerly took the whole thing in to suck that juicy morning dew.
I then pulled him down to fuck his mouth deep, while trying not to shake the tent too much, going deep thrusting my waist slowly and surely against his baby face.
I can only hear the sound of my meat rod sliding and pounding against the extreme of his choke point while he remained a good boy trying his best to hold in the moans.
But I have a few more tests yet for him.
So I flipped his cap back and turned him around and stretched him against the length of our tent.
Then I spat three times onto his hole before shoving my rod raw into his boycunt to take Asian boy's virgin bussy.
Bunny reflexively groaned and clenched in his fist and two thighs to be completely wrapped within my legs, but helplessly getting fucked open again and again.
I covered his mouth tight as I can while fucking the pre-cum out of him.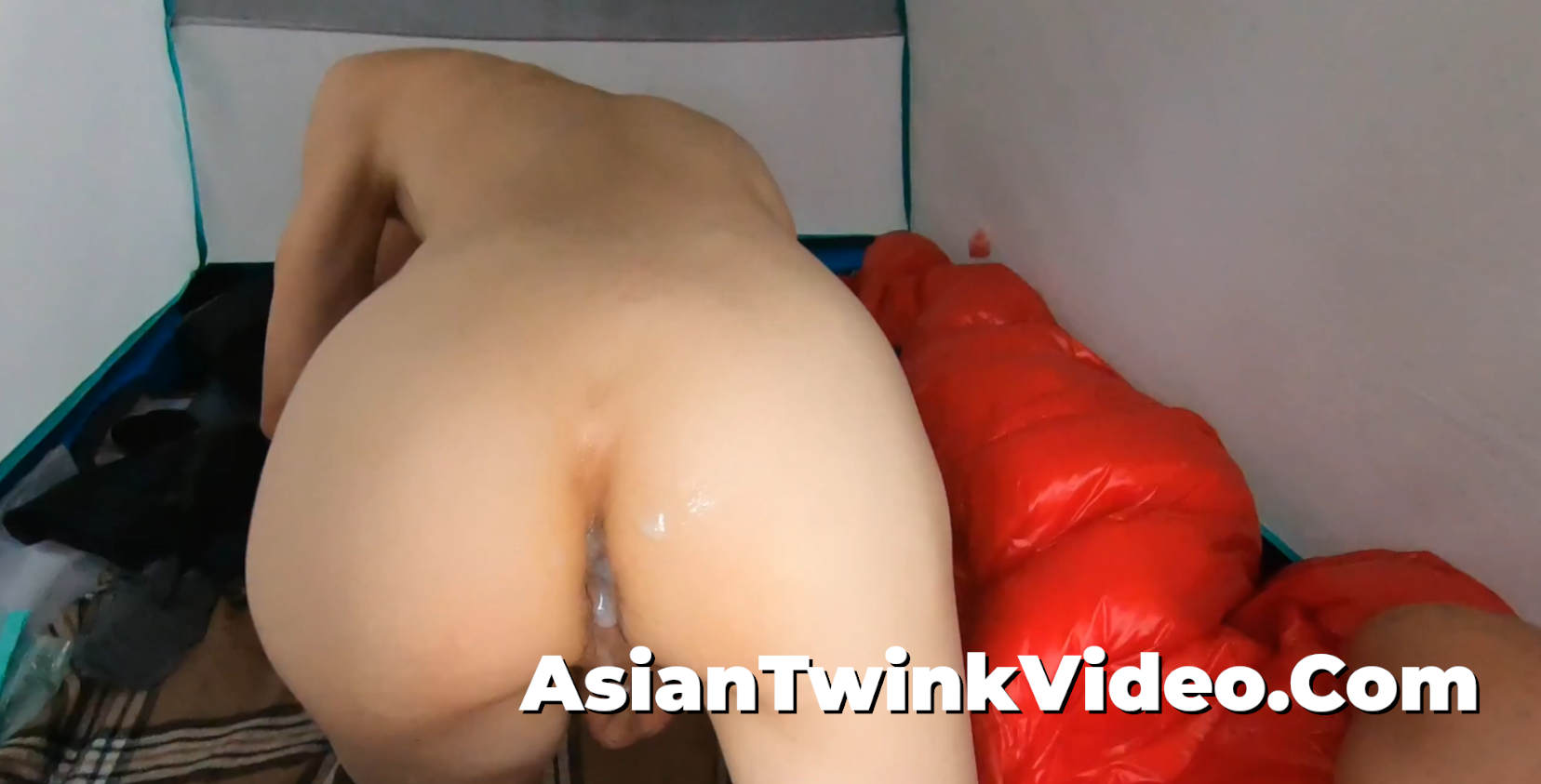 The domination going down in the tent would hardly go unnoticed by the other campers but the thrill of it got me so excited I began breeding him in, pulse after pulse, contraction after contraction, until emptying my entire sack into his stomach.
Poor Bunny could hardly catch a breath from the intense tent gay sex, drenched in its aftermath.
Now that's what I call a good camping companion!