Horny Gay Twink Campers Rough Bungalow Sex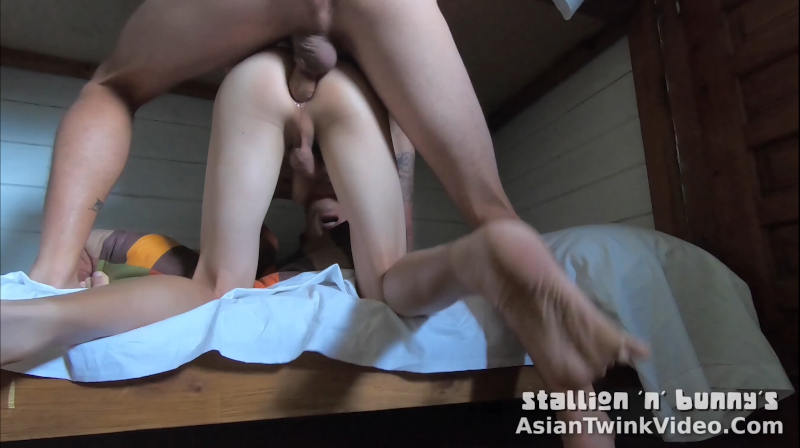 Adventures of Stallion and Bunny – Episode 76
THIS VIDEO IS ONLY FOR OUR FANS. HOW CAN YOU BECOME A FAN?
Join our fan club on Onlyfans.com or on Justfor.fans to see all of our premium content!
Choose one of these options to become a fan:
Join our Onlyfans.com page!
or
Join our JustFor.Fans page!
Watch preview:
Become a fan and watch the full video:
---
I raised up my hiker boy's legs and began rimming the fuck out of him
After the entire morning of hiking by seaside, Bunny's looking cute and bouncy as always, we got back to our bungalow by siesta time. Bunny climbed into his bunk to rest a little in his swimmers, but before he could, I got some crazy heavy duty training still for him, rimming, fingering my sub bottom, then spitting, face fucking followed by some bussy pounding in crazy positions…
Bunny curling in his bunk half asleep in my favourite swimmer, I decided drop down his little swimmer and not let him have his little break.
I raised up my hiker boy's legs and tried to roll him up, caged him up by having his feet on the bunk ceiling and began rimming the fuck out of him.
Bunny boy clenches his toes in his cage getting tongue-fucked by his coach from above before I pushed in my middle finger in to press on his soft spot, his delicate prostate, to the point that he began oozing out pre-cum.
I took that sweet secretion, rubbed it on my erection and shoved it into his mouth, making him head down on me to until his throat, until bridges of slimy saliva began to be pulled out of his mouth.
I then turned bunny out from his box to have him supporting himself on the wooden floor in push-up position then stuffed my cock in from above, pounding him down in this crazy position.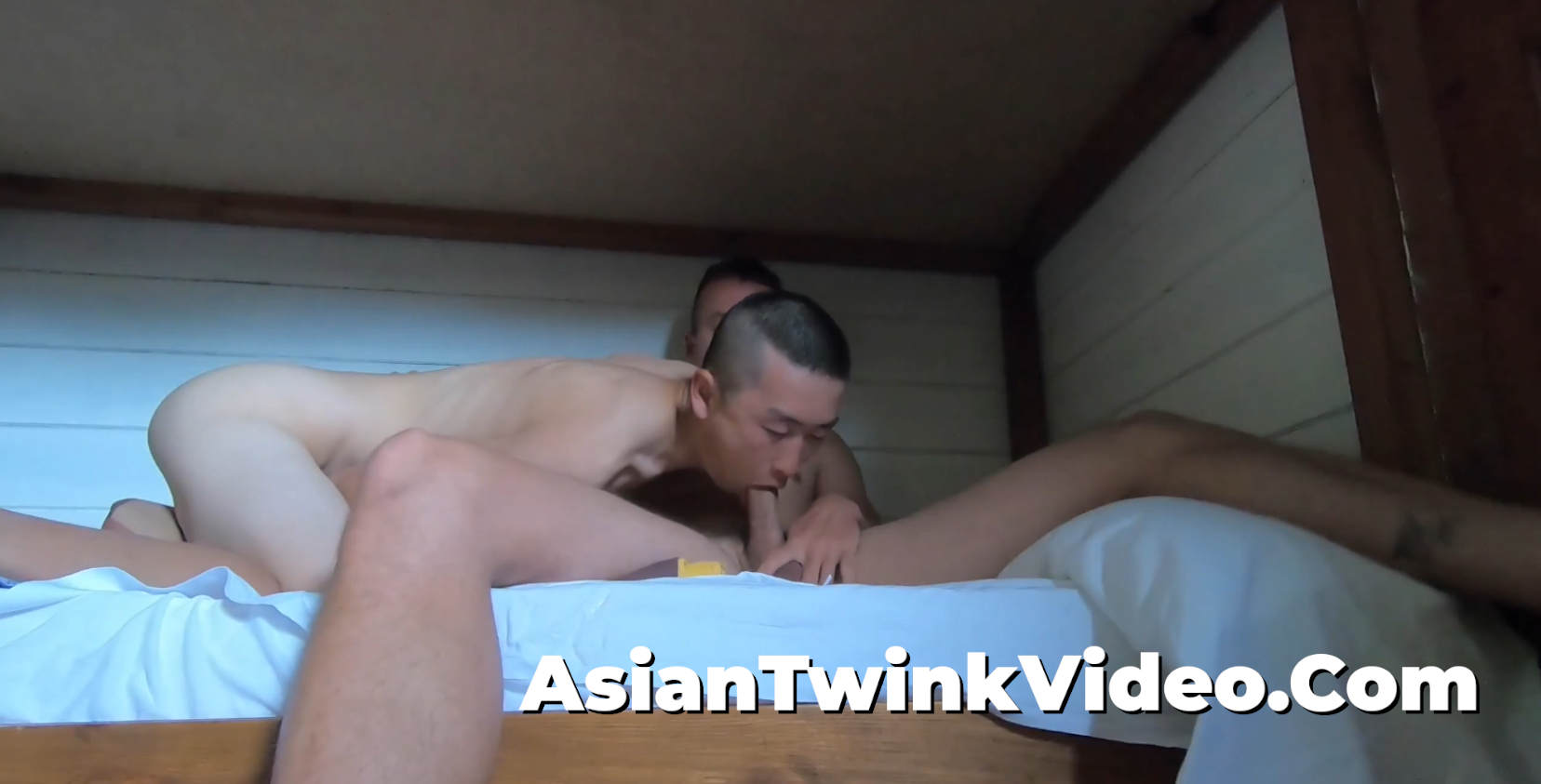 Bunny squealed and moaned so much, but that only got me hornier to the point that I flipped him back, put his mouth on my piece again that was his every hole and dumped an enormous cumshot thread by thread onto his short hair, nose and mouth.
I kissed his seedy lips and found ourselves in our wooden cabin steamed up like a sauna…