Bungalow + Bunkbed + Badboys = Hot Gay Twink Sex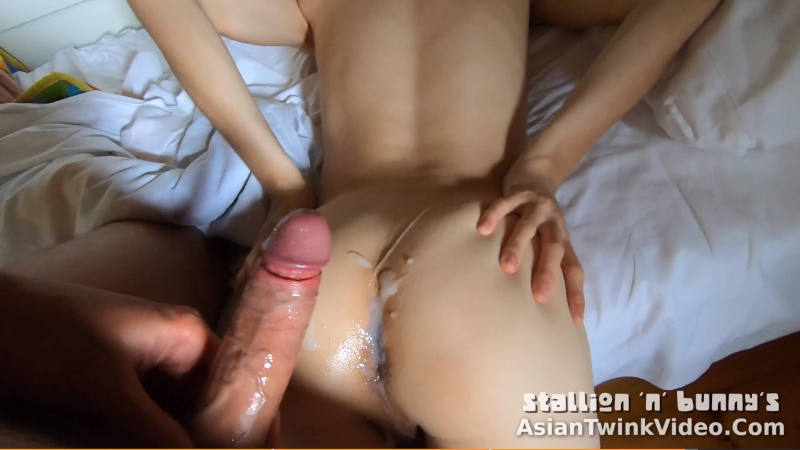 Adventures of Stallion and Bunny – Episode 75
THIS VIDEO IS ONLY FOR OUR FANS. HOW CAN YOU BECOME A FAN?
Join our fan club on Onlyfans.com or on Justfor.fans to see all of our premium content!
Choose one of these options to become a fan:
Join our Onlyfans.com page!
or
Join our JustFor.Fans page!
Watch preview:
Become a fan and watch the full video:
---
Stallion turned his Asian twink around, put his head into the corner of the bunk, spat on his butt hole then shoved the rod in without hesitation opening up his virgin twink ass
Youth camping has always been a part of Stallion's fantasy since teenage, now that we find ourselves sleeping on bunk beds in this little wooden cabin like big cock youth campers, we finally have the opportunity to realize it.
While I was still half-awake Stallion already climbed down, played with his teen twink's morning wood under the sheet and ended up fucking like there's no tomorrow…
Chilly morning, small wooden cabin, tiny minimalist bunk beds, on them two naughty youth campers are yet to have a taste of the forbidden fruit.
Freezing to death and curious, Stallion climbed down to check on his buddy, and guess what he found, the outline of his morning boner is half-visible from the cover, he's sleeping naked again.
Stallion dropped down his pants, flashing out his boner and went in under the sheet to handle his little buddy's boner however mischievously he wanted.
This of course woke Bunny up from the wettest dream and he was stunned to discover his buddy taking control over his dick, but he couldn't fight back his curious horny college stud and to be honest already overly excited by the rush of pleasure.
Stallion the bully then went up, picked his best buddy up from his cover and placed his already hard and wet cock through the ladder steps onto the timidly stuck out tongue, sliding his morning dew deep down the throat.
Bunny then got up with his big buddy's cock in his mouth, sitting on the side of his bunk to get face fucked hard. Stallion then turned his Asian twink around, put his head into the corner of the bunk, spat on his butt hole then shoved the rod deep in without hesitation opening up that virgin twink ass.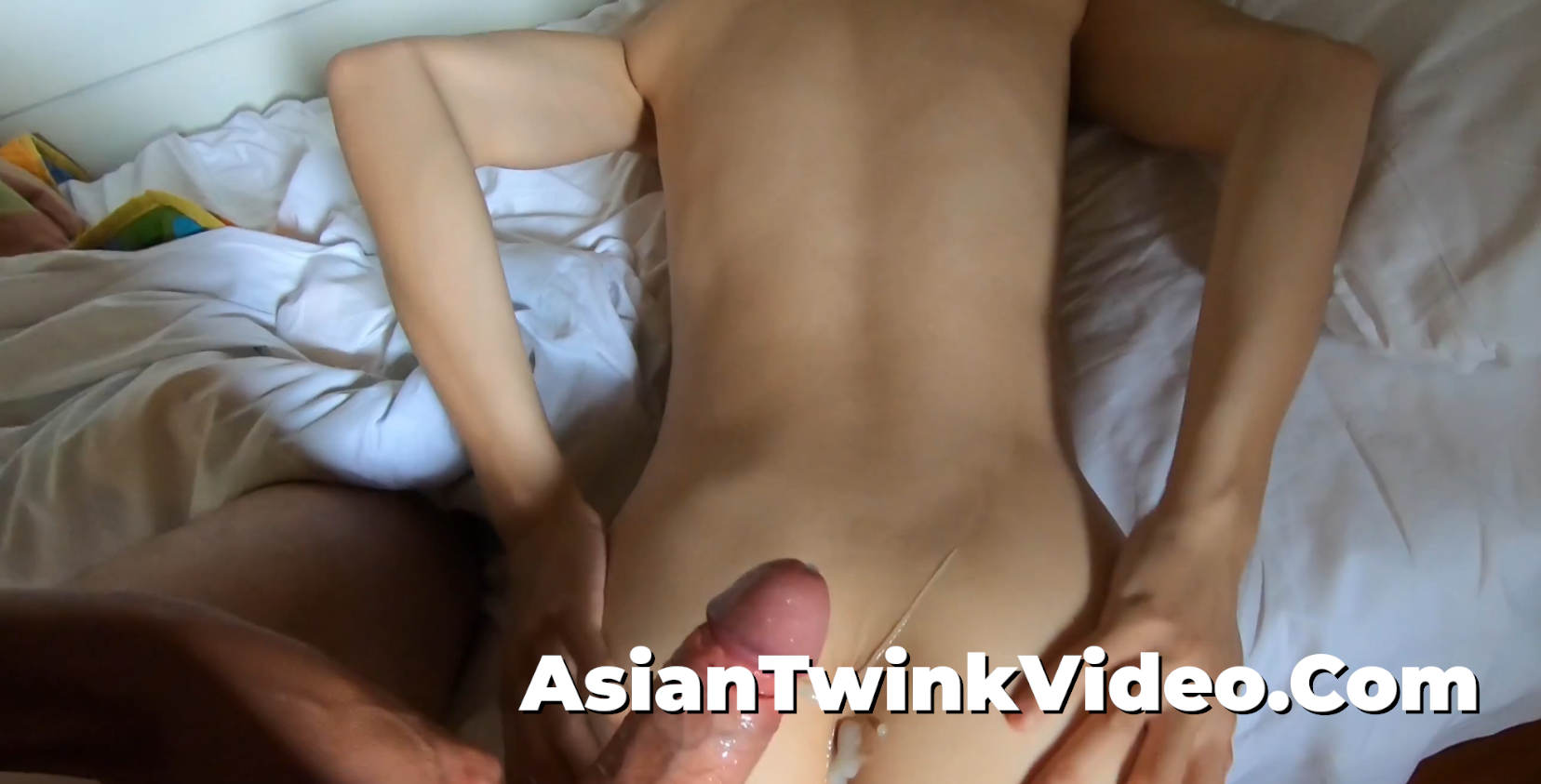 Bunny moaned loudly in a tone his pal's never heard before, his petite fit body being pounded to the core making the whole bunk shake.
The two campers moaned louder and louder in their steamy cabin and finally a deep exhale followed crispy sound of thick cum thudding onto skin.
Stallion shot out all of his pent up juice in and around of his best buddy's crack.
The boys were still pulsing with pleasure, not believing what had just happened. After a messy clean up, they went on with their day of adventure like nothing happened.