College Stud Destroys Asian Boy's Ass – Bunny's Wet Dream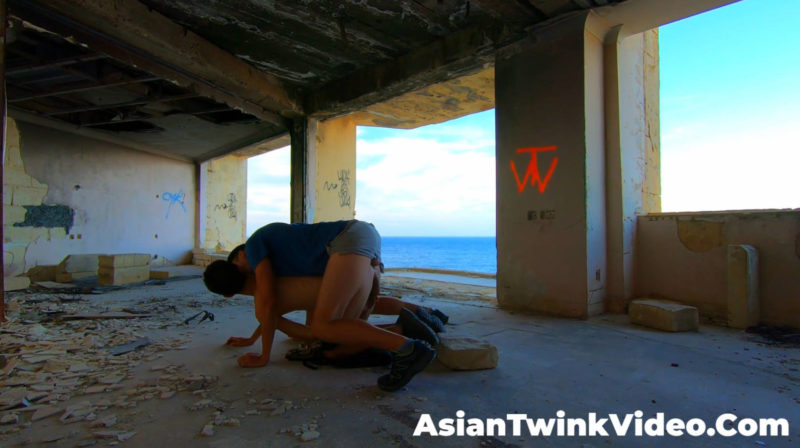 Adventures of Stallion and Bunny – Episode 5
THIS VIDEO IS ONLY FOR OUR FANS. HOW CAN YOU BECOME A FAN?
Join our fan club on Onlyfans.com or on Justfor.fans to see all of our premium content!
Choose one of these options to become a fan:
Join our Onlyfans.com page!
or
Join our JustFor.Fans page!
Watch preview:
Become a fan and watch the full video:
---
Waking up from my dream with a hard-on and wet dick that morning
I woke up with a hard-on and wet dick this morning, with Stallion cuddling me from behind.
I looked around and everything seemed so unreal, because the dream was too real and I remember it so clearly.
It went something like this:
In my dream my college was right by the sea, crumbling, and abandoned
…Standing in front of the sea, everything seemed calm.
I turned back and found an apocalyptic world, with yellow tinted sky and everything in wreckage. But everything was so familiar, I came to recognize that it's actually my college building.
It's in tatters, crumbled away with only concrete frame left.
Nobody's around, I wanted to find out what happened in there and went towards an exposed decayed room, trying to enter the building. I turn around and found the basketball court in its place.
And guess who's there, my crush, the tall, fit boy from one grade higher in a baseball cap.
I waved at him, telling him to come with, 'cause I had something I want to show him.
He gave me a naughty grin under his cap, looked around, and there's no one as far as the horizon stretches, then he started to approach me.
Only two us were there, me and the boy from college who I had a crush on
I went in through the decayed ground floor into the building, standing at the corridor just out of it, I waved again telling him to come with. He ran towards and I kept going down.
Everything that was in our building is now decayed and rusted away with no door or window left, I guess something bad happened long ago. I was in front leading my stud boy through the dilapidated and graffitied classrooms and went up the unrailed stairwell.
I led the hungry jock up to the 3rd floor where I used to see him. The classroom was in a state. I could barely recognize it from its layout.
The entire wall facing the sea is gone and we are almost entirely exposed. We looked out in silence, standing in by the stump wall, we could see nor hear no one, as if there were only us left in the world.
My bi-curious stud seemed to be enjoying this desolation, he slightly groped my butt and went behind me, sat down on a stone, leaned back with his arm supporting his body, spread his legs and started to rub his crotch in his sweaty trunks while eyeing the fuck out of me.
I had to get close to my only mating partner left in the entire world, so I kneeled down bending my back between his muscular legs and started to lick them.
We went up to my old classroom, where I sucked his cock
He exposed his stimulated uncut big white cock through his trunks and started to jerk with his dirty hand. I bent down in my vest, kneeling on the uneven dusty floor and began to pleasure his erection.
I licked the sweaty sides and around the root, his pubic hair on my tongue. He looked down on me, I could see the pleasure and lust his horny green eyes, while his veiny cock grew pushing the tip through foreskin.
I climbed up through the veins with my lips and enveloped his diameter into my mouth. He tilted back his head in pleasure.
I then crawled up between his thighs and kissed him under his cap, then giving him a hard nipple licking while he masturbates trembling.
I groped down his abs and took his uncontrollable piece deep inside my throat. I could feel the pumped veins sliding against my tongue.
He tilts his head again in thrill and started to pound my face by naughtily thrusting his crotch up and down, face-fucking me like a primate, while I took it like a good school boy on my four.
He stood up, with his cock still in my mouth, thrust a few and pulled out with liquid bridging to my mouth.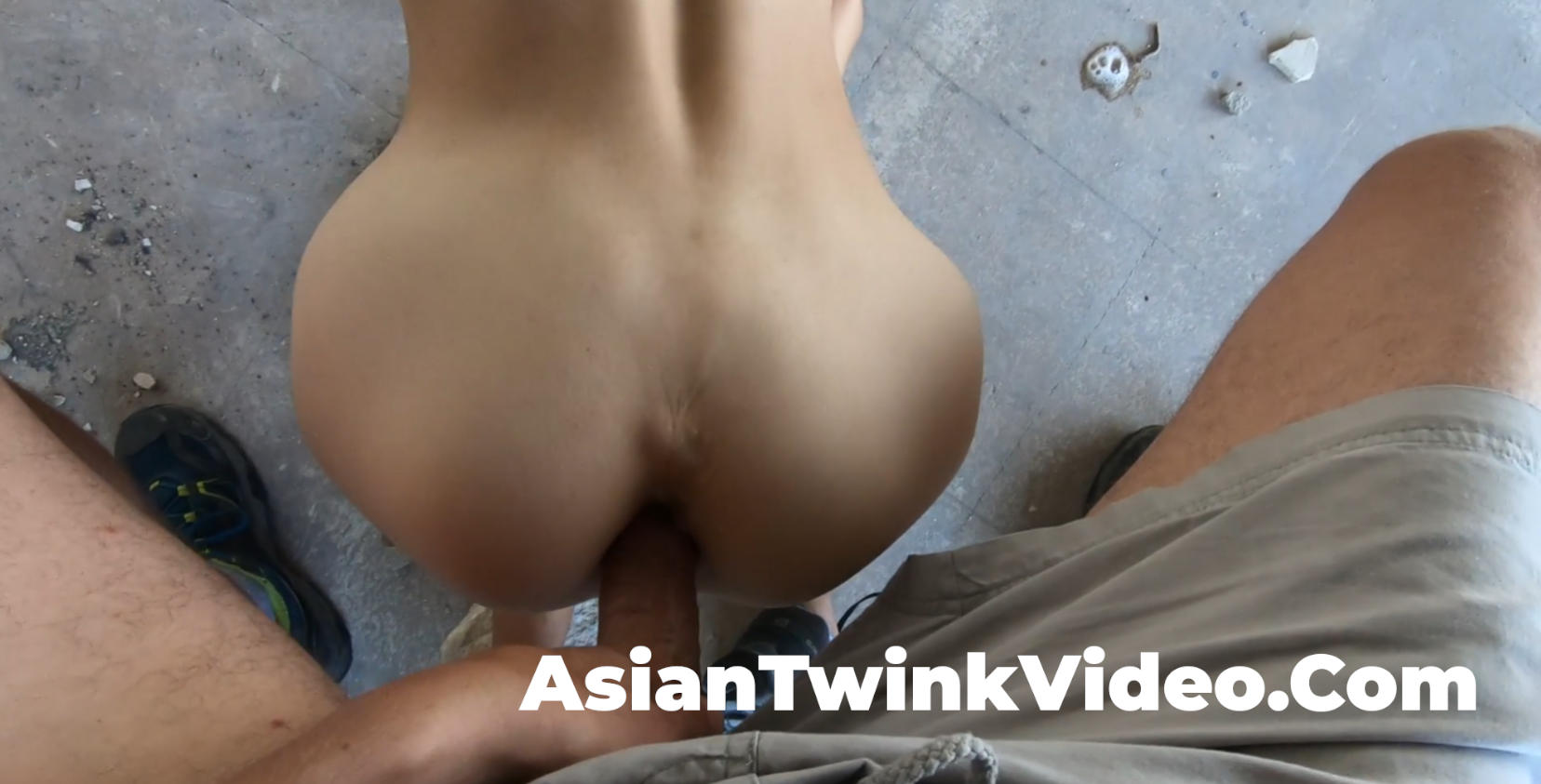 He couldn't resist to fuck my cute, tiny, twink ass
He then turned me around, pulled down my tight underwear hanging on my ass and hard-on revealing my boy puss, he spits on a slimy one on it, then rubbed it around with some dripping to the floor.
I was under his thrall, as he uses me as his last surviving mating subject, impatiently wetting his high-rise with more spit and fluid and started to ram against my hole, sliding in his thick tip.
I cried in pain as my tight hole is suddenly pried up by a rod, but my erected cock started to wet as he pulled out and back in again. He bent down close to me, supporting himself with arms and kissing me from the back while sliding his organ back and forth deeper and deeper.
I felt like a bitch boy getting fucked under his legs right in the middle of the once classroom floor. His balls protruding in his short in the back side bounces as his cock is doing the work through one of his trunk. He then suddenly pulled out, dropping his shorts revealing the entirety of the genital, and began to penetrate me squatting as he supported on my back.
It was truly like two mismatched animal fucking with his thighs the size of my upper body, I was being pushed to the deepest point imaginable while tucking in my legs tightening my puss to take it all in. We were mating like monkeys as if we found this concrete jungle in this desolated world with nothing left.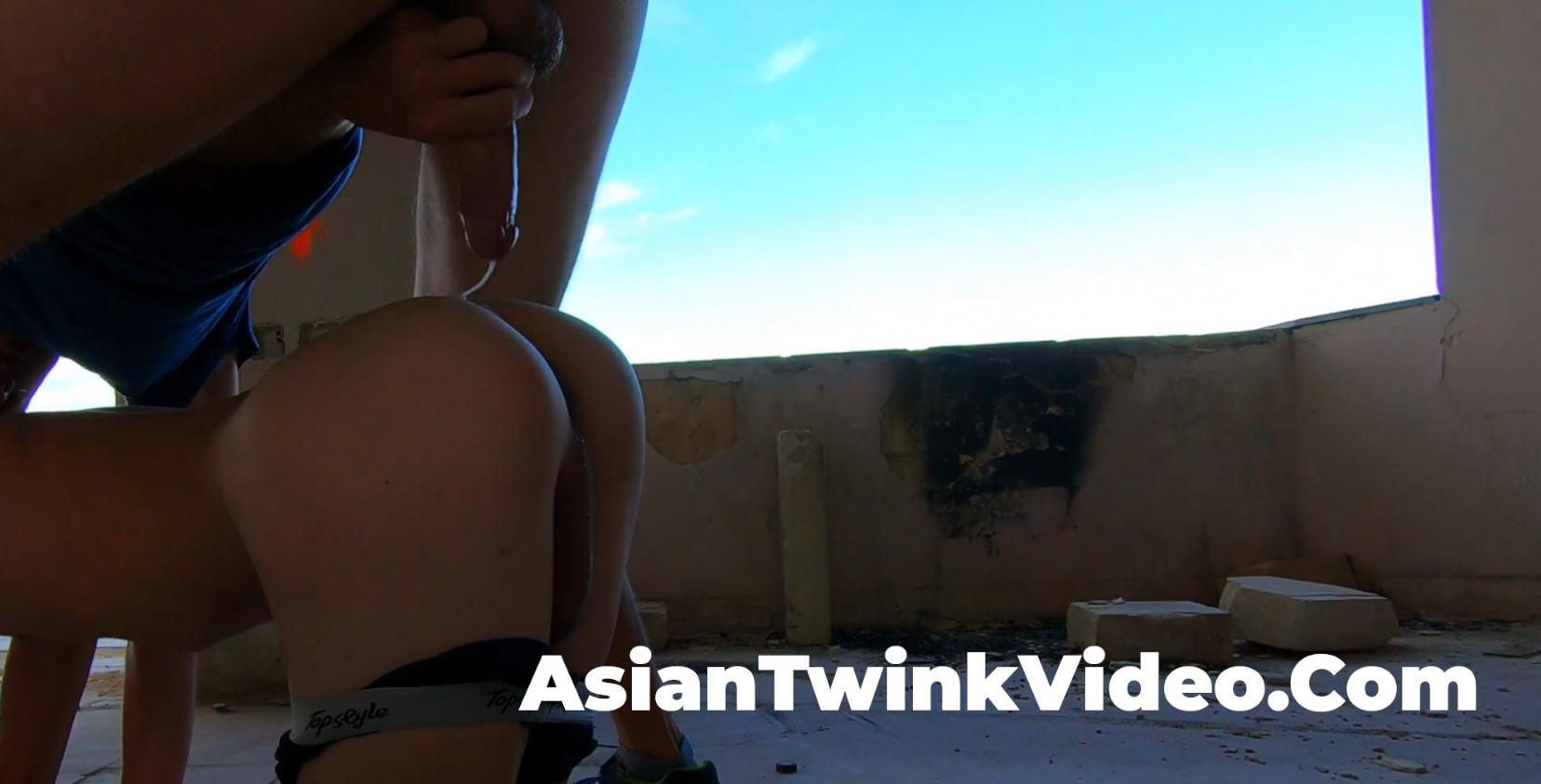 After fucking me bareback like animal, he came all over my ass
Sea waves crushed the cliff right down there as I get fucked like a mare, and as he slowly began to relent his thrust he pushes it all to my deepest point.
I felt his pulsation inside my as I'm impregnated before he pulled out and ejaculates the rest all over my waist and under.
He stood up with his cock still stroking uncontrollably in reflex.
I scooped some of his juice from my drenched hole and thigh, lubricated and jerked my cock which was already edged to no return, I lift up my upper body with the load dripping down my wait onto my legs and I shot all that's in me to the fore, long pulses thudding on the dusty floor as I emptied my balls.
I knelt there reeling, looking at the sea and I hear waves suddenly crashing on like tsunami as everything fades away…
I opened my eyes, Stallion just flushed the toilet after peeing and jumped back to bed to hug me from the back. I looked around and found everything in their place…