Asian Twink & European Stud Fucking Like Cavemen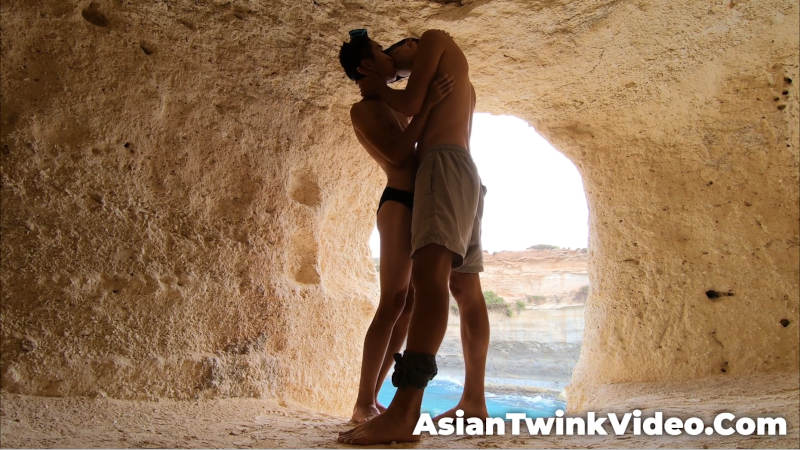 Adventures of Stallion and Bunny – Episode 9
THIS VIDEO IS ONLY FOR OUR FANS. HOW CAN YOU BECOME A FAN?
Join our fan club on Onlyfans.com or on Justfor.fans to see all of our premium content!
Choose one of these options to become a fan:
Join our Onlyfans.com page!
or
Join our JustFor.Fans page!
Watch preview:
Become a fan and watch the full video:
---
We went snorkeling and swimming, and found a cave at the seaside
We banged outdoor again today, but this time somewhere special, cavemen style…
We were trying to find a good place to snorkel after a storm and guess what we came across instead, a cave right by a cliffy beach. There's no one around at that time, so I went in in front to check what's going on inside and naughtily hinted Stallion to follow, and so he did.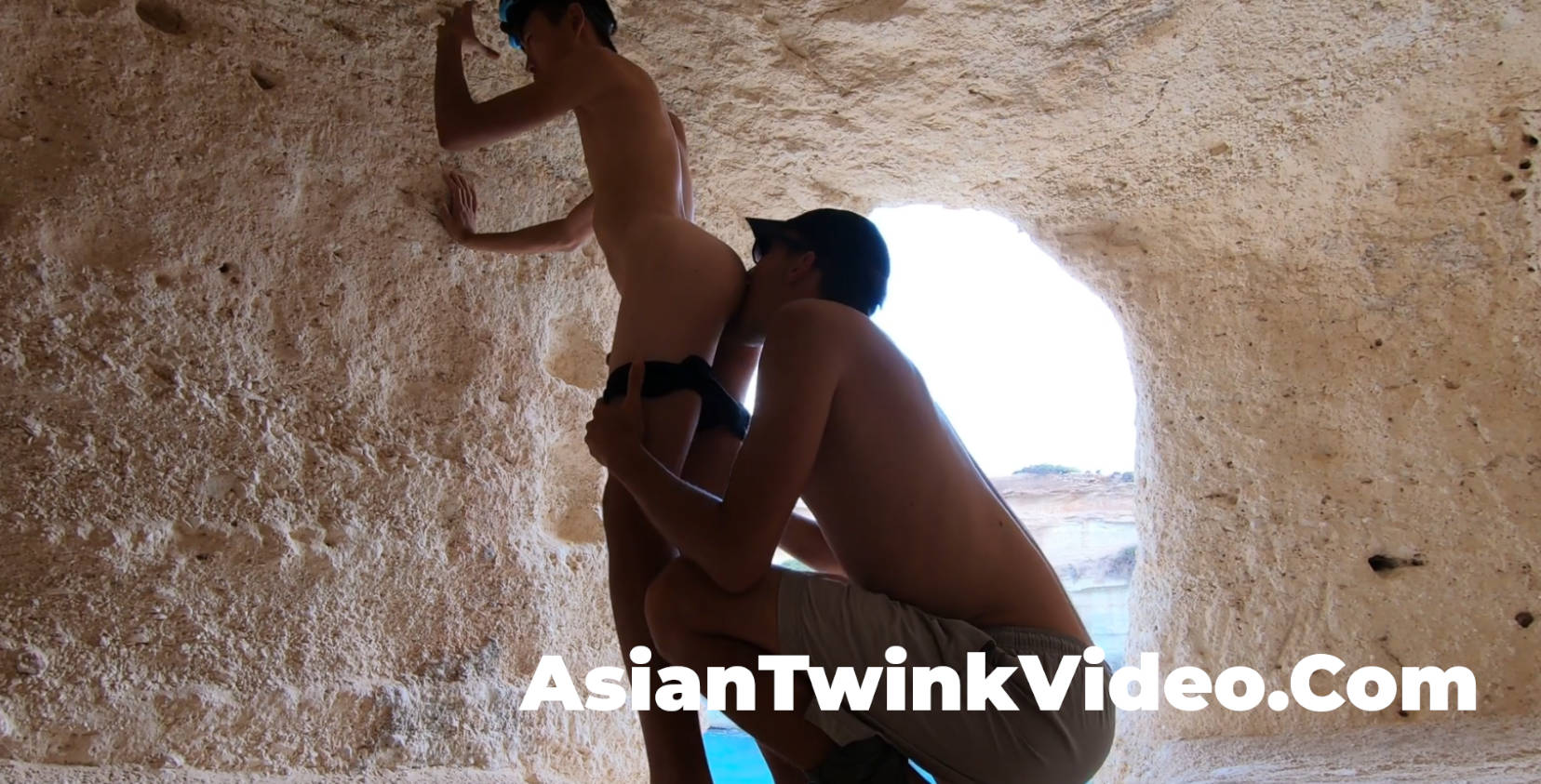 He was rimming my twink ass, and I was eating his cock
Coming inside, checked around the unstable structure and found his prize in the middle of it. I dropped down my swimmer, revealing myself in my very gay tight speedo, for him to pamper my twink Asian ass. He approached with a bulge in the front and rubbed about, pushing his hands in my cracks. Feeling him trying to fingering in my boy-puss, I became hot and bothered. I turned around, and we kissed touching each other's parts, his licked my nipple, giving a huge hard-on and I knelt down on the sandy ground and wrapped his erected cock around with my lips, making my horny stallion moan.
He couldn't take it and turned my around, pulled down my tight speedo to my thighs and started to rim and spit into my tight hole. I sighed in pleasure and eagerness supporting myself on the wall. He picked up, pincered me with his strong legs and used his cock to wet and spread my tight hole. He came in bit and bit, back and forth until finally thrusting it to the end of my hole, with me grappling for support, tip-toeing bare-footed. We fucked like cavemen right there and then, with us gay doggy-styling at times or standing up.
He fucked my young gay ass bareback
There were old couples and surfer boys going by in the distance, we saw them stopping to look and grinning at us, but we couldn't stop in the state we were in and continued the intercourse. I can only imagine what they must be thinking, witnessing an interracial gay amateur sex, in a cave right there on the cliffside.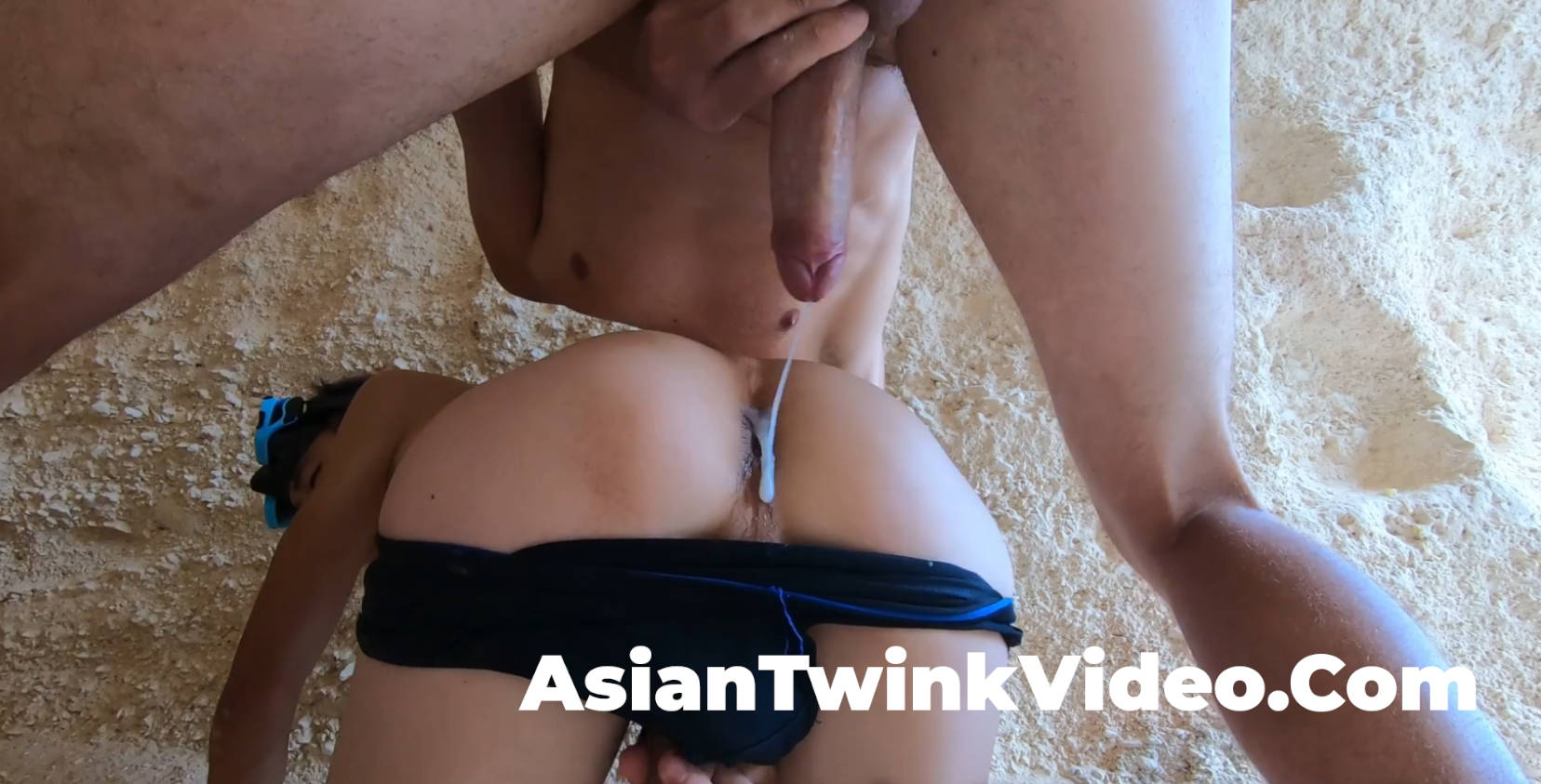 He fucked my young gay ass bareback
Stallion pushed deeper and deeper as I tried reeling from the hotness of it all, until I felt physical warmness splashing in and outside of my ass, dripping and plopping down from above as Stallion took out his meat to come on me. As I was still savoring his hot milk on me, we found ourselves being inspected by a pair on the opposite side, so I crawled in a little, struggled to put on my pants onto my cum drench body in a mess and followed Stallion, who's already prepped to leave, and got out before they could come closer…