Asian & White Twink Sucking and Cumming on the Beach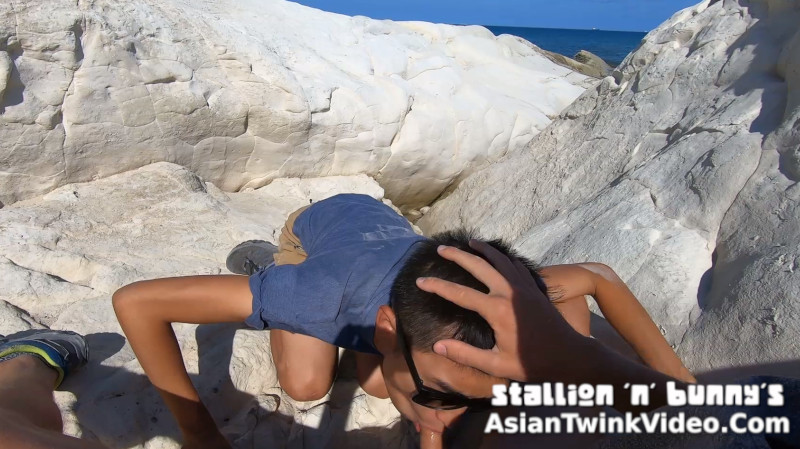 Adventures of Stallion and Bunny – Episode 7
THIS VIDEO IS ONLY FOR OUR FANS. HOW CAN YOU BECOME A FAN?
Join our fan club on Onlyfans.com or on Justfor.fans to see all of our premium content!
Choose one of these options to become a fan:
Join our Onlyfans.com page!
or
Join our JustFor.Fans page!
Watch preview:
Become a fan and watch the full video:
---
Nature makes us so horny!
It's always good weather to go for a swim, and look for a spot for us to bang and try not to get caught. We just can't resist outdoor public gay porn, nature makes us so horny. Nowadays it's the sea. gay fucking by the seaside is just soo hot!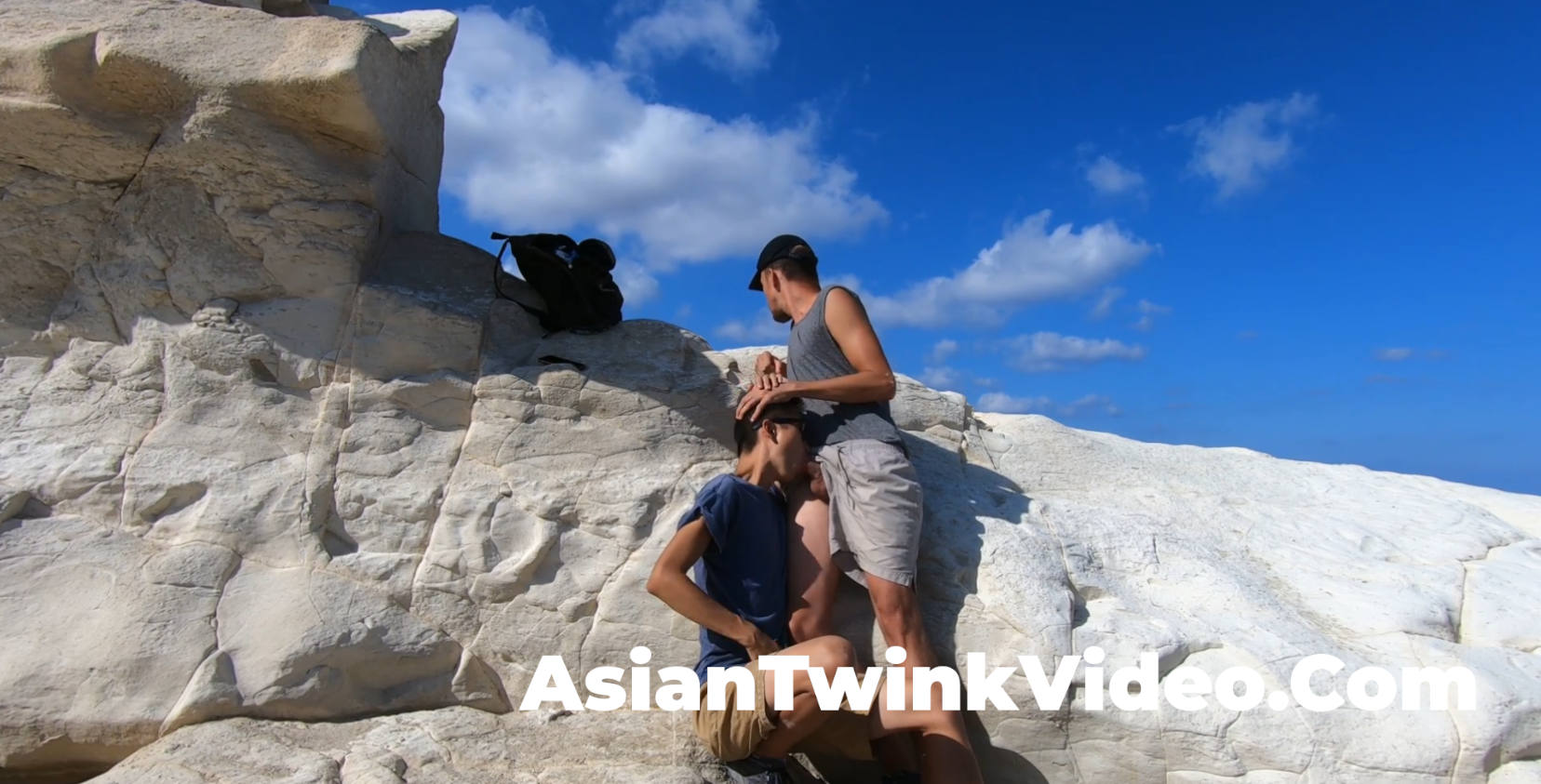 Finding a spot to have hot gay sex by the sea
It was no exception today, with the afternoon sun heating up our place, we had to look to a place to chill and have some gay banging outdoors. So we walked to a more secluded section of coast with a rocky Wild West vibe and tried to find a wild beach to swim. Before finding a suitable place, we felt horny again as we are every day and started to hike to a location for it, going all the way onto the inaccessible rocky strip just below a cliff plateau.
It was steep and narrow, we had to squeeze through at points, and when it finally came to an opening, we found ourselves in a delta at the tip of the strip overlooked by the cliff.
It was dotted with huge white rocks, and the sea surrounds us on all sides. We looked for a bigger rock to hide behind so that Stallion can give his Asian face domination again as I was quite thirsty.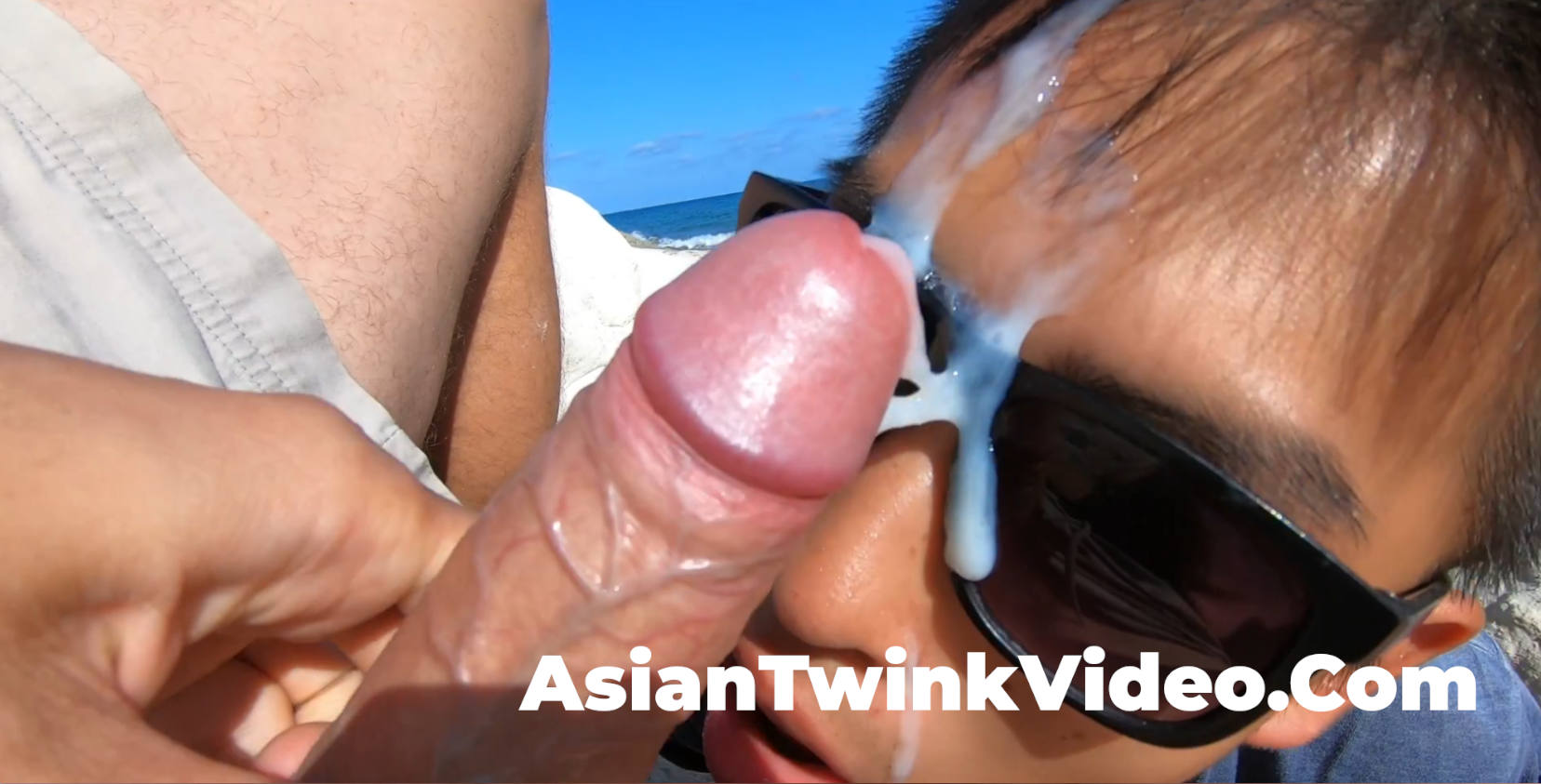 Young gay twink blowjob at the seaside
We went behind one and started to touch and rub our erections. Stallion stuck his cock through one of his short trunks and bent me down to give himself a nice blowjob. I reached for it squatting with my back to the rock.
He fucked my mouth from the side with his back to the rock as well, looking around for potential intruders, a kinky position that got me hard and I pushed my dick through my zip to pleasure it. He took it out of my mouth wet shaking in open and leaned back in a crack between the rocks. I bent down in a push-up position right under his balls and started to lick them making them wet like the cock. I could barely manage to fit myself in the position and I turned around lying as well to continue sucking his junk.
Both of us lying, Stallion higher and Bunny lower pleasuring Stallion's genital.
I increased my tempo as I jerk myself harder and as Stallion twitched and his balls lifting up, he ejected his load forward to my hair, dripping down to my sunglass and my face. I couldn't see anything through afterwards, and used his cum stuck on my sunglass to finish myself off lying exposed to the rocks. I moaned and cummed on thighs. What a cum dump we turned this place to.
We saw hikers looking this way from the distance on the top of the cliff at us but we didn't care lying there with our remains…