Gay Twink Sucks Cock and Cums on Cliff Edge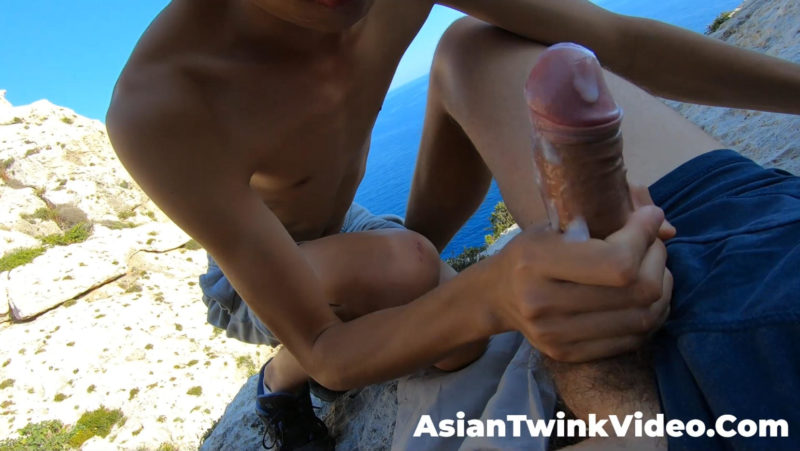 Adventures of Stallion and Bunny – Episode 6
THIS VIDEO IS ONLY FOR OUR FANS. HOW CAN YOU BECOME A FAN?
Join our fan club on Onlyfans.com or on Justfor.fans to see all of our premium content!
Choose one of these options to become a fan:
Join our Onlyfans.com page!
or
Join our JustFor.Fans page!
Watch preview:
Become a fan and watch the full video:
---
Gay outdoor sex is irresistible!
A Mediterranean lifestyle does need a lot of getting used to.
When siesta time comes, life stands still, especially in the countryside, where roads are deserted, leaving us wondering alone in a sultry seaside village.
The sweaty weather does make us sleepy and at the same time making the idea of some extreme gay outdoor sex irresistible. We could finally hold hands in the middle of the country road, although timidly.
Stallion wanted more, so we started to go off road to search for a hidden place to do whatever we want.
Juicy gay blowjob on a cliff edge
We started to go towards the sea and found ourselves by a cliff like ravine where the sea a long way down. We had to go down some-how as we are still quite close to the main road.
Stallion lead me down, climbing with a hard-on is not easy but we are eager to relieve ourselves. We could barely come to a point where there's nowhere to go but a drop down the precipice. Holding on to the rocks on one side, we kissed, enjoying the thrill of it.
Stallion suddenly dropped down his pants on the edge of it while teasing my tongue with his, then leaned back to the rocky side, carefully knelt me down on the edge with my knee on his shoes and began to face-fuck in the wild just the way he always liked it.
I took his piece until my throat and gagged on the cliff. He tried to sit down on the sharp rocks with his stiff rod in the air and place me down to his level.
I bent down supporting myself like a push-up session and reached down with my feet over the edge to continue taking his meat. We were like two cliff hanging goats or gazelles doing this extreme blowjob, the jeopardy is making us hot and horny as fuck. Reaching down with Stallion holding my arms so I will no slip and fall, we are both pushing our limits. Stallion slowly started to moan and I got my gay specimen spurting jerking while licking him.
Bunny jerking and cumming on the cliff edge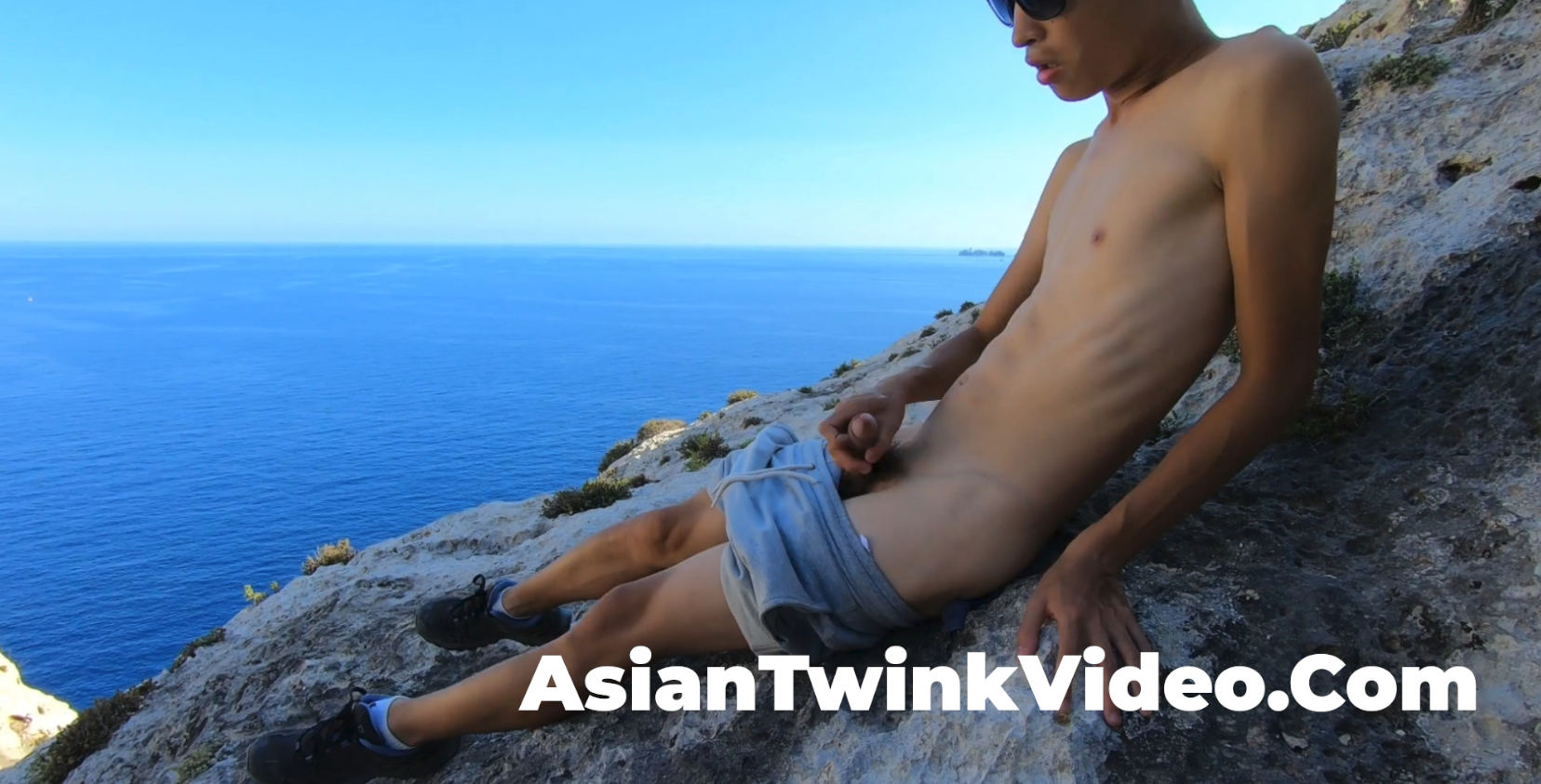 His big cock's cum fountain dropped down on my hand and face, and I used it to finish myself off, cumming onto my stomach watching the sea right in front of me of no obstruction.
We laid there for a while on the rock exposed to the potential visitors and ships sailing by, before trying to clean up the mess and continued on our sweaty excursion back to the now lively village road…