Bound-up Slave Twink
Adventures of Stallion and Bunny – Episode 35
THIS VIDEO IS ONLY FOR OUR FANS. HOW CAN YOU BECOME A FAN?
Join our fan club on Onlyfans.com or on Justfor.fans to see all of our premium content!
Choose one of these options to become a fan:
Join our Onlyfans.com page!
or
Join our JustFor.Fans page!
Become a fan and watch the full video:
---
Watching Bunny helplessly trapped gave Stallion a full list of naughty ideas
Finally bound my naughty bunny boy to the bed.
First time putting him in some restrictions got me quite excited and not sure on where to start with, so I just improvised, used his parts for pleasure however I wanted until I shot my three day load on his cock sitting on his face.
My slave boy found himself again in my den, although he's in the comfort of our bed, we both know who's in charge here, exactly the same dungeon master breeding his slave last time.
I tied his hand-cuffs to the bed, put him in a blind and bound his feet in shackles.
Watching bunny helplessly trapped gave me a full list of naughty ideas that I don't even know which one to start with.
So I went up, held him down and began playing with his sensitive nipple, making him shiver.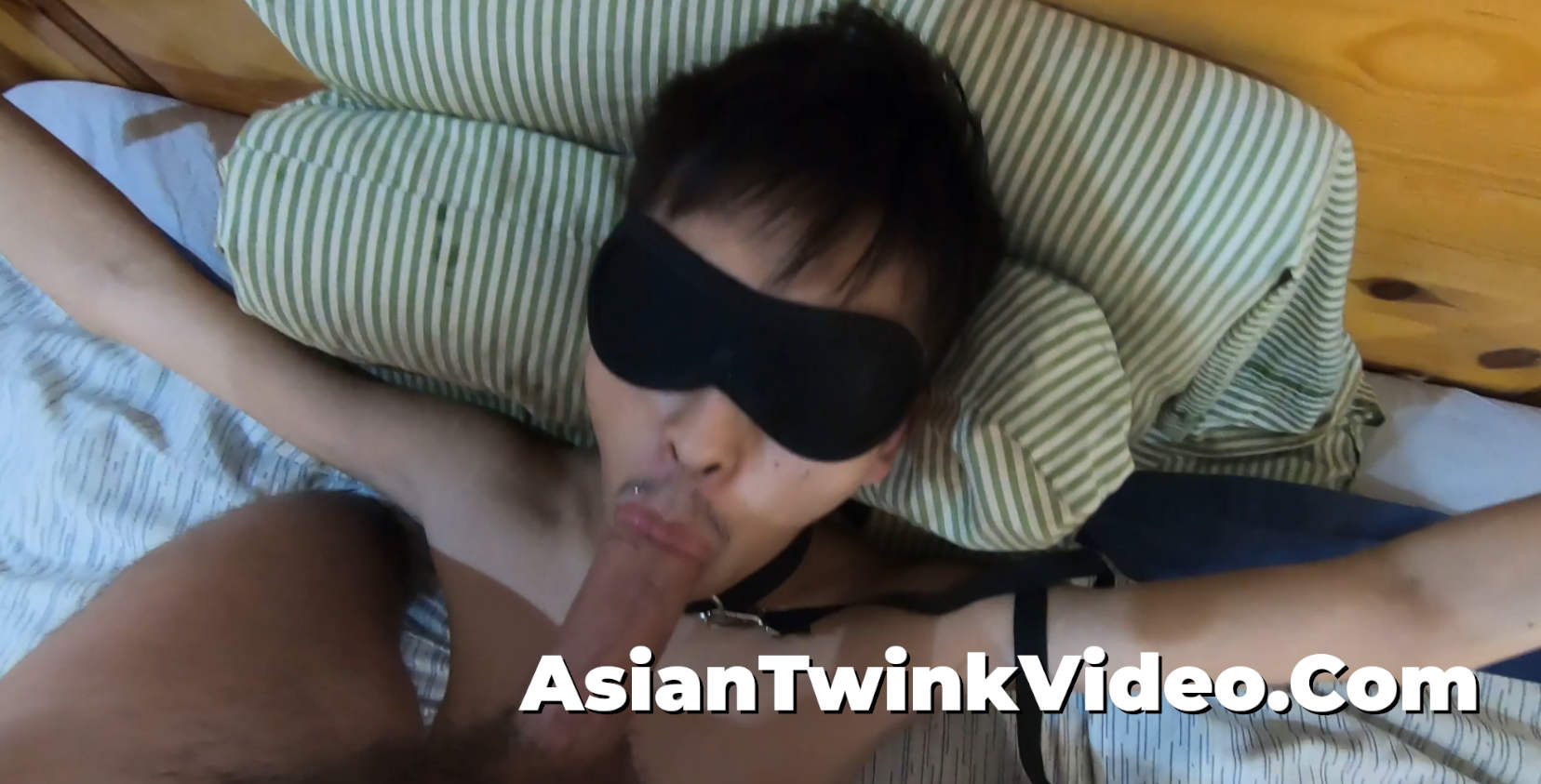 It's like a switch for his erection, quickly making him shamefully pumped with his curvy dick before his master.
I pinched up his cock and made it slam against his stomach with some juice already oozing out from it.
And before the Bunny realized I already pried open his mouth and shoved in my cock the length of his face, gagging him deep down his throat while continuing to punish his naughty erection.
Stallion sat onto Bunny's face and thrusted a boiling load onto his boy-cock
After I had enough, it's time to play a little on the other end, I spread out his legs, tucked in his willy and began ramming his little hole.
His shackled legs shook when my penis head finally slid in, I went in to sound his depth as he pulled the strings tight but cannot escape.
I fucked him hard and used his hole well before going back up again now sitting on his face stroking my cock.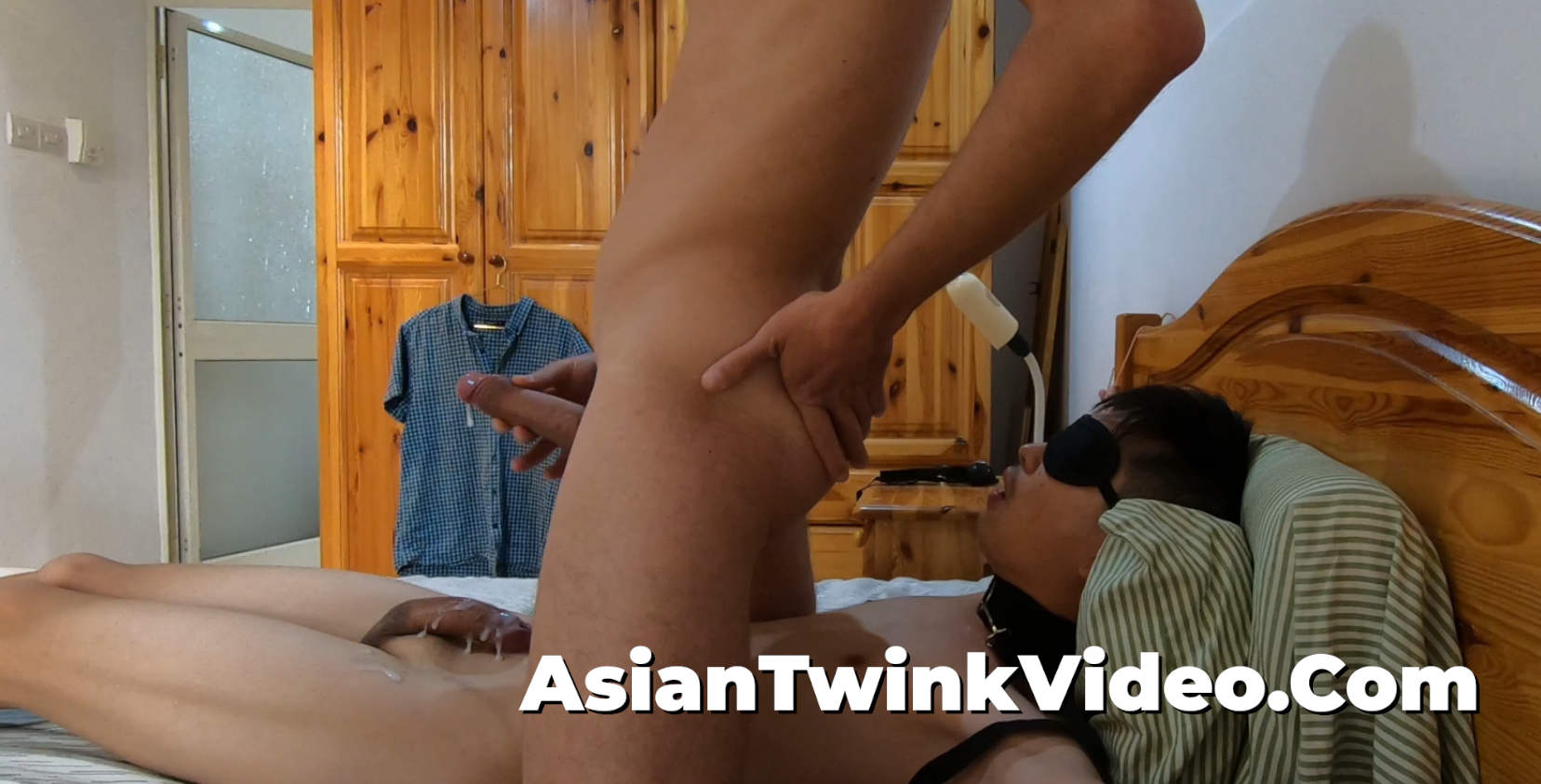 I commanded him to stick out his tongue to pleasure his master's perineum to humiliate the slave while shaming him even more by playing and jerking with his erection until the point when his defense gave up and came all over his lower abdomen.
I sat down onto his face to squeeze out all the juice that's left and I thrusted my boiling load onto Bunny's boy cock already glazed cock.
After I'm done, I left him still tied moaning doused in a heavy dose of bodily fluid…