Slave Boy of the Forest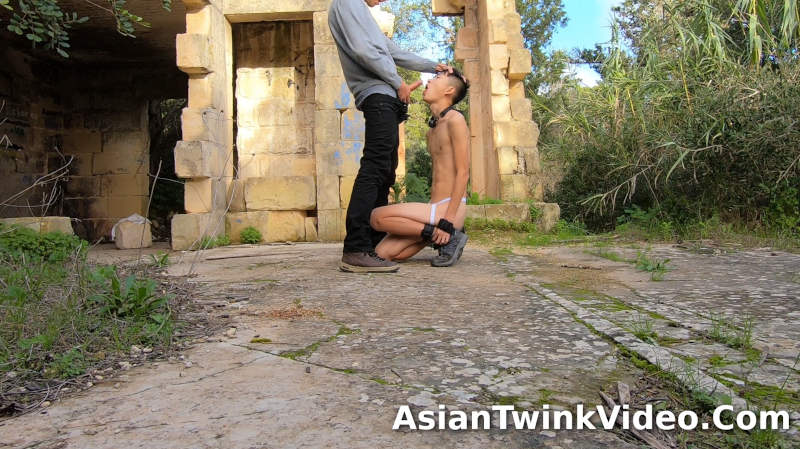 Adventures of Stallion and Bunny – Episode 27
THIS VIDEO IS ONLY FOR OUR FANS. HOW CAN YOU BECOME A FAN?
Join our fan club on Onlyfans.com or on Justfor.fans to see all of our premium content!
Choose one of these options to become a fan:
Join our Onlyfans.com page!
or
Join our JustFor.Fans page!
Watch preview:
Become a fan and watch the full video:
---
Slave boy of the forest caught and brutally used by Stallion
Slave boy of the forest caught and brutally used by Stallion. The tied up bunny got drained and fucked right by his little stone hut…
In the middle of this barren island there is a forest, and in the middle of it lives alone a slave boy. He's heard of the big bad wolf and the little red riding hood, where smooth boys are cumdumps for stranger hunks and real men.
Stallion caught sight of this pale and fairy-like creature between the woods.
The slave boy agilely traverses his patch of forest, but Stallion who's never seen such a thing follows silently until he found the almost naked creature only in his white strap.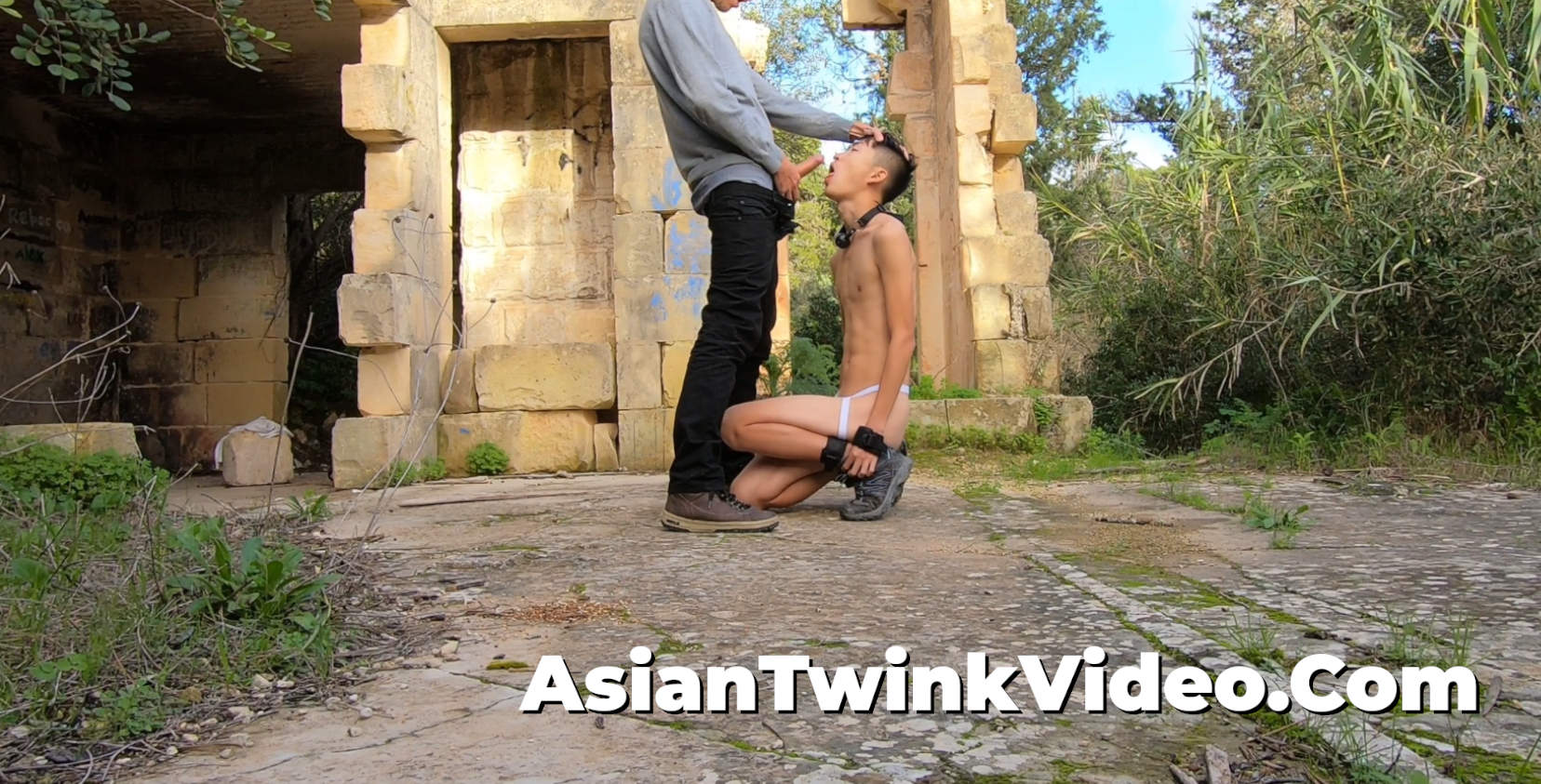 It's a lucky day for the big horny Stallion. He grinned and took hold of the tiny creature as soon as he can, grabbing it by its neck.
The bunny couldn't put up a fight as the man cuffed him up with his tools, tying his hands to feet.
The naked slave boy squeaks from getting fucked from above in his straps
The overpowering stallion then start to contemplate what he'd do with his first find for days and realizing that they're in the middle of nowhere, he got a naughty idea from when he was the mater who bred his gay slave in dungeon just not long ago.
As he hasn't touched his curled up horny cock for weeks, he put the now slave boy to his knees and whipped out his prized tool now already hard as rock.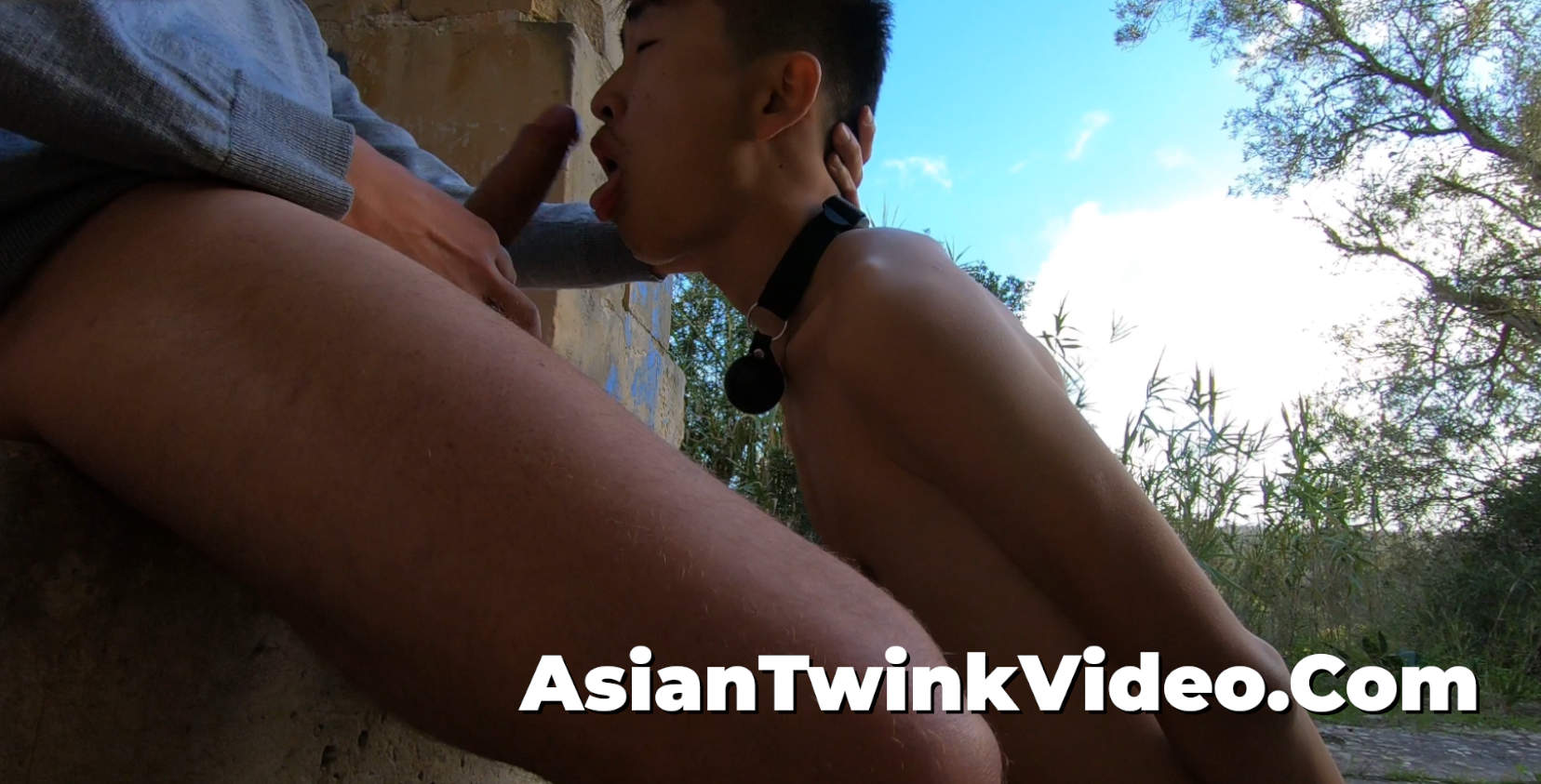 The bunny couldn't make a squeal before the man already shoved his smelly cock all in his little mouth.
Being tight up in that position he can only take the piece that's right at his eye-level.
Stallion groans in long due pleasure as his cock grows and grows, propping up the little creature's mouth. Then the eager man turned the creature around to not waste a hole of his trophy. He cleverly pries open and wets his new toy with his tongue and throbbed his weapon all the way into it.
The bunny boy squeaks from the alien feeling he never had before inside him and trembles violently to balance himself holding his own feet while getting fucked from above in his straps.
He pulls out the cock still squirting onto the wrecked hole before pushes in once more, penetrating the slave boy again
Stallion does not relent to take advantage of his find, he starts to play with other parts of his boy.
First he pinched and licked his nipple which is hardened by the forest mist then went down to play with the tight, smooth and unblemished body, before pulling away the barely covering strap revealing the rabbit's erection he got from the anal stimulation.
Big Stallion took the cute handle in his rough hand and started to jerk it while inserting back his cock into the cute elf twink's anus, stretching the poor creature from both side.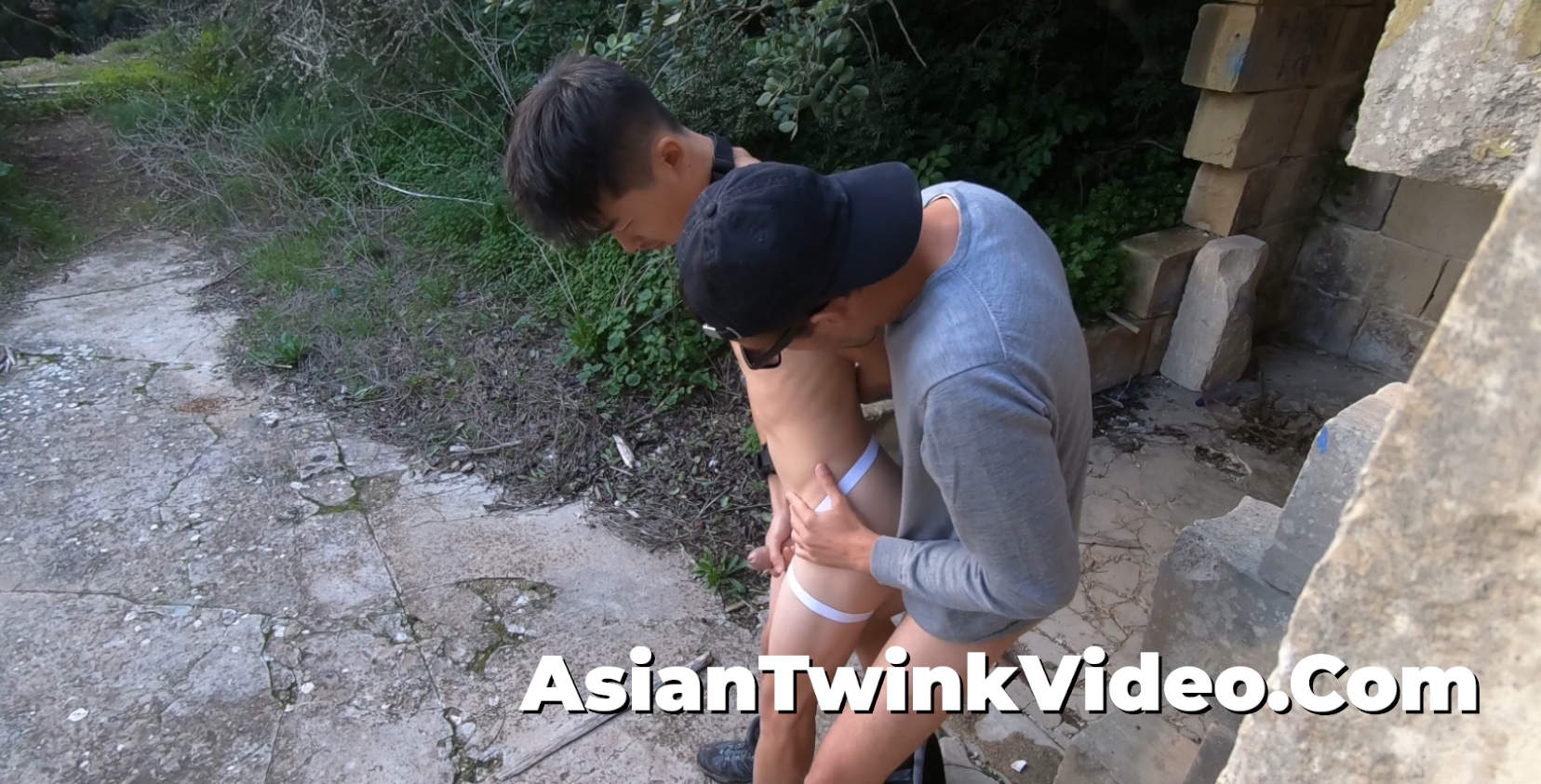 Bunny squeals and moans amid the pounding sound and in a jolt began ejaculating his juice onto the Stallion's coarse hand, then drips onto the floor while trembling in his man's arms, my sissy orgasm made Stallion pulsate with his throbbing cock still inside slave Bunny's warmth.
He lifts the twink up and shoves forth pushing all his cum inside and then pulls out with the cock still squirting onto the wrecked hole before pushes in once more, penetrating the boy again and delivers his seeds to the deepest point inside this creature, impregnating it.
The satisfied stud releases the used game from his arms letting him drip from his back side and shudder in shackles still covered in his cum…