Asian-White Young Gay Backpacking Couple Fucking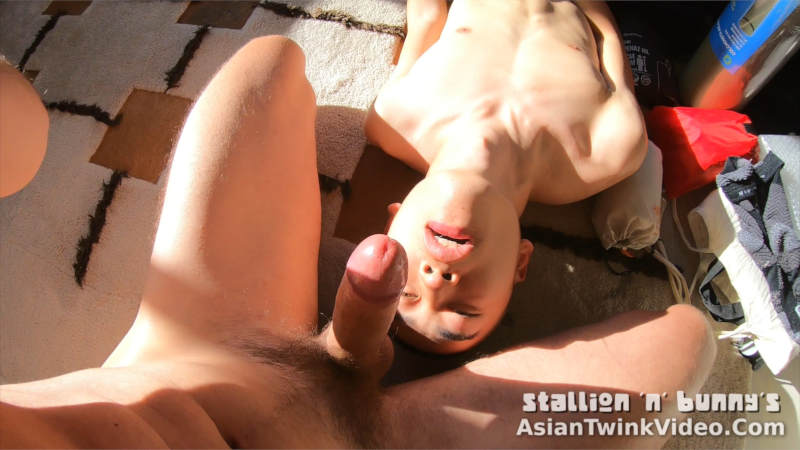 Adventures of Stallion and Bunny – Episode 77
THIS VIDEO IS ONLY FOR OUR FANS. HOW CAN YOU BECOME A FAN?
Join our fan club on Onlyfans.com or on Justfor.fans to see all of our premium content!
Choose one of these options to become a fan:
Join our Onlyfans.com page!
or
Join our JustFor.Fans page!
Watch preview:
Become a fan and watch the full video:
---
Stallion's pulsing boiling semen into my tummy while I'm orgasming onto the carpet
Made this video right before we left our place of COVID confinement after so many steamy lockdown gay sex, just a few weeks ago, when we shot one more ultra-hot video, yet unpublished.
With Bunny's fresh gay scout with military-style haircut, and Stallion horny as hell with a huge pumping rod, we really had one of our most intense sexual intercourses in a while.
As our half naked body gets warmed up by the last beam of setting sun before we leave, the romantic feeling of parting made us lose our mind again, so the bags were thudded onto the floor before the ensuing heavy panting.
Stall dropped down my super short swimmer short and pushed me down to rim me up. Then he turned me around conveniently and sent down his meat rod down my throat.
I took up my fully erected cock to jerk at the same time while turning my head to the other direction to get fucked in my mouth.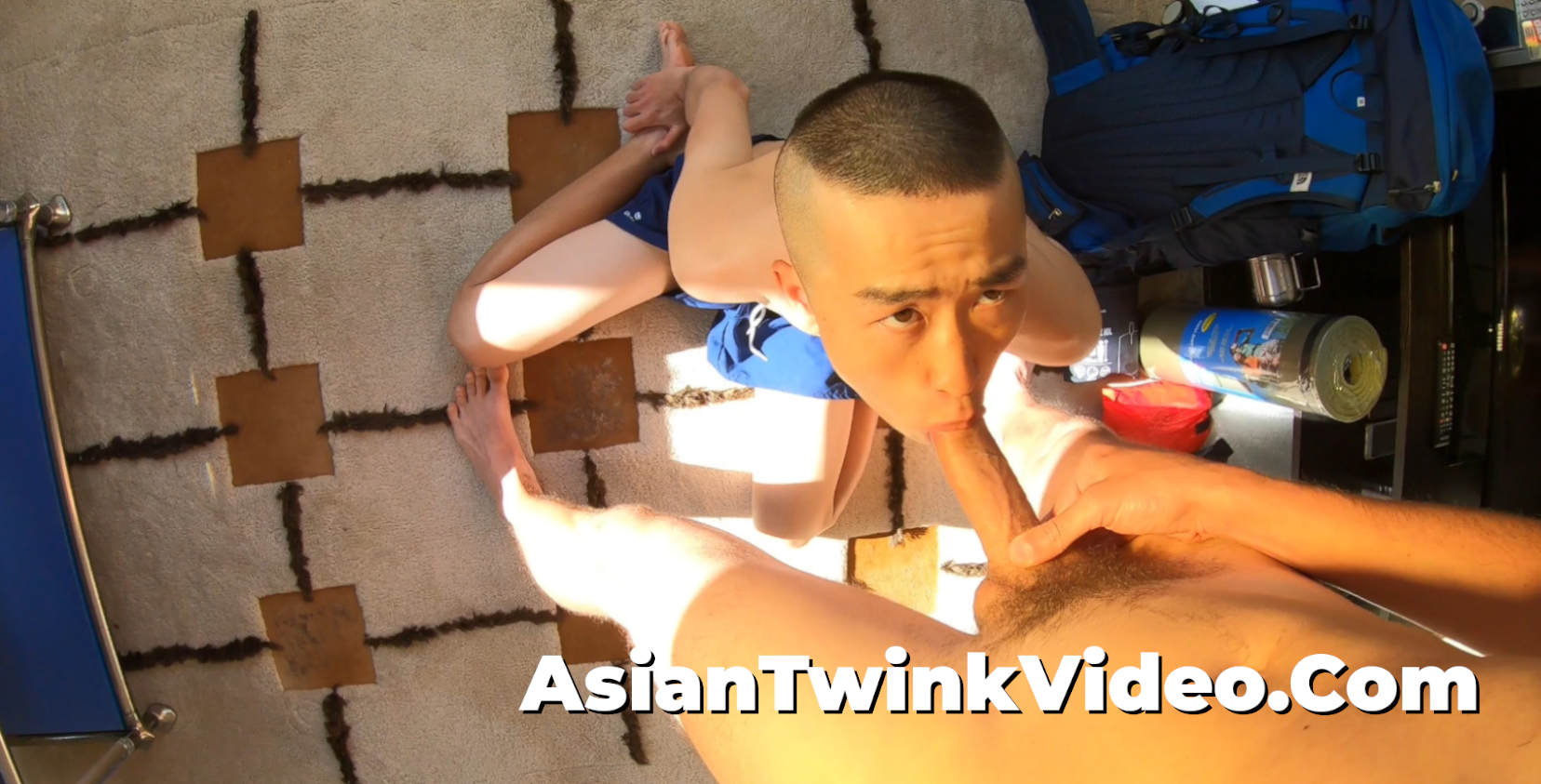 Stallion got so horny from my new pilgrim look that he seemed to want more than just a quickie, so I got kneeled on the carpet and rammed in from behind without mercy.
I could hardly take it on the ground but when he lifted my upper body up I surrendered control completely to get smashed from behind. The sensation of his penis head sliding on my prostate then up to my gut made me so edged that when he held me close finally to breed his asian twink in with all his strength and libido, I touch mine and it sprayed out of control.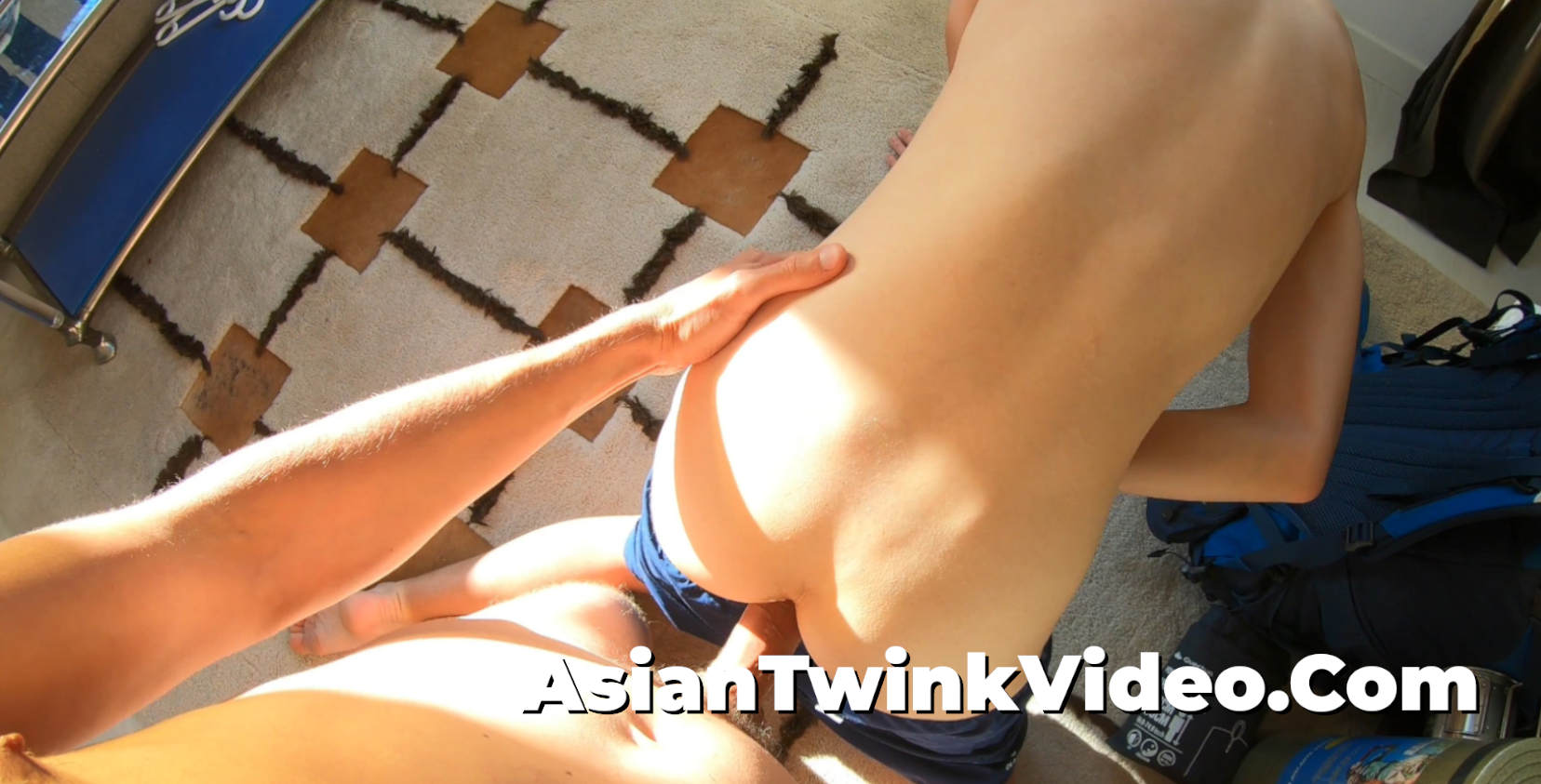 Taking Stallion's pulsing of boiling semen into my tummy while orgasming onto the carpet, what a way to say goodbye…