Shepherd Boy Fucked Outdoor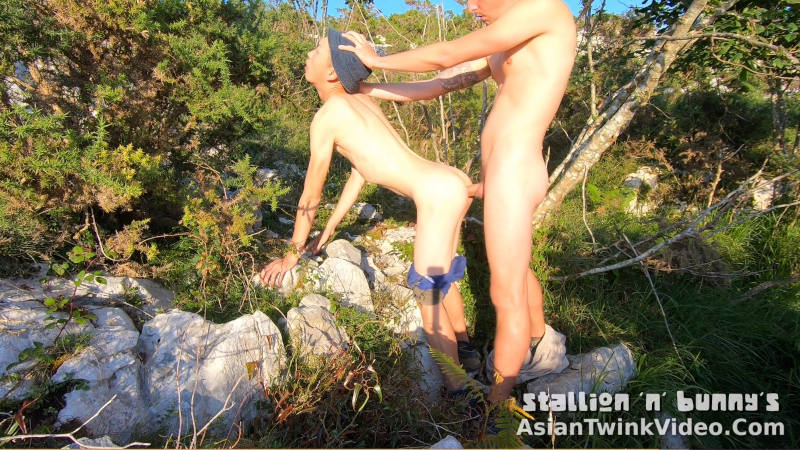 Adventures of Stallion and Bunny – Episode 78
THIS VIDEO IS ONLY FOR OUR FANS. HOW CAN YOU BECOME A FAN?
Join our fan club on Onlyfans.com or on Justfor.fans to see all of our premium content!
Choose one of these options to become a fan:
Join our Onlyfans.com page!
or
Join our JustFor.Fans page!
Watch preview:
Become a fan and watch the full video:
---
He licked the shepherd boy's virgin hole, before impaling his tiny tight twink ass by pulling him down and making him sit on his rock hard cock
In our new episode you can watch the steaming hot sexual encounter of the Shepherd Boy (Bunny), who lost his sheeps, and the Horny Hiker (Stallion) who offered him help to find the herd. And the mundane cliché quickly unfolded into a full on outdoor gay interracial fuck.
The story took place in the middle of nowhere, on a green pasture high up on a hill stretching endlessly as far as the eye can see, and the Horny Hiker knew from first sight that the Shepherd Boy was hungry for his juicy ever-hard big-city-cock.
Wild is the wind on the top of this hilly and rocky pasture, lonely shepherd boy only had his herd as his company, but that was before he lost them.
Now he can only sit on a rock, play with his stick and be down.
But the sudden appearance of the hiker ended all of that cliché. Besides offering to help the gay shepherd boy find his herd, he turned his world around by showing him something else.
As he approached the innocent boy with his rock-hard tool, the boy gave up the thought of his herd and completely gave himself up for an anonymous cruising domination. The hiker sat down and the shepherd twink bent down to suck his rod as much as he can.
The thrill of holding this meek boy by his hat and have him go down on him between his thighs got the hiker so worked up that he began knocking the shepherd's virgin hole with his tongue, before attempting to insert his rod into that thin body by letting him sit down on his meat.
Backing him down until that smooth body finally got opened up with him inside it, he then took full control by letting the shepherd boy plop down in a rhythm faster and faster holding onto his two thighs.
The rush quickly turned into full-on pounding as shepherd got turned around, and railed against the rocks until getting bred so deep inside that hole that he couldn't help but ejaculate too.
Pulses of cum being gushed inside by the hiker's powerful rod, propelled shepherd boy to spray his seeds all over the wild plants and eroded rocks.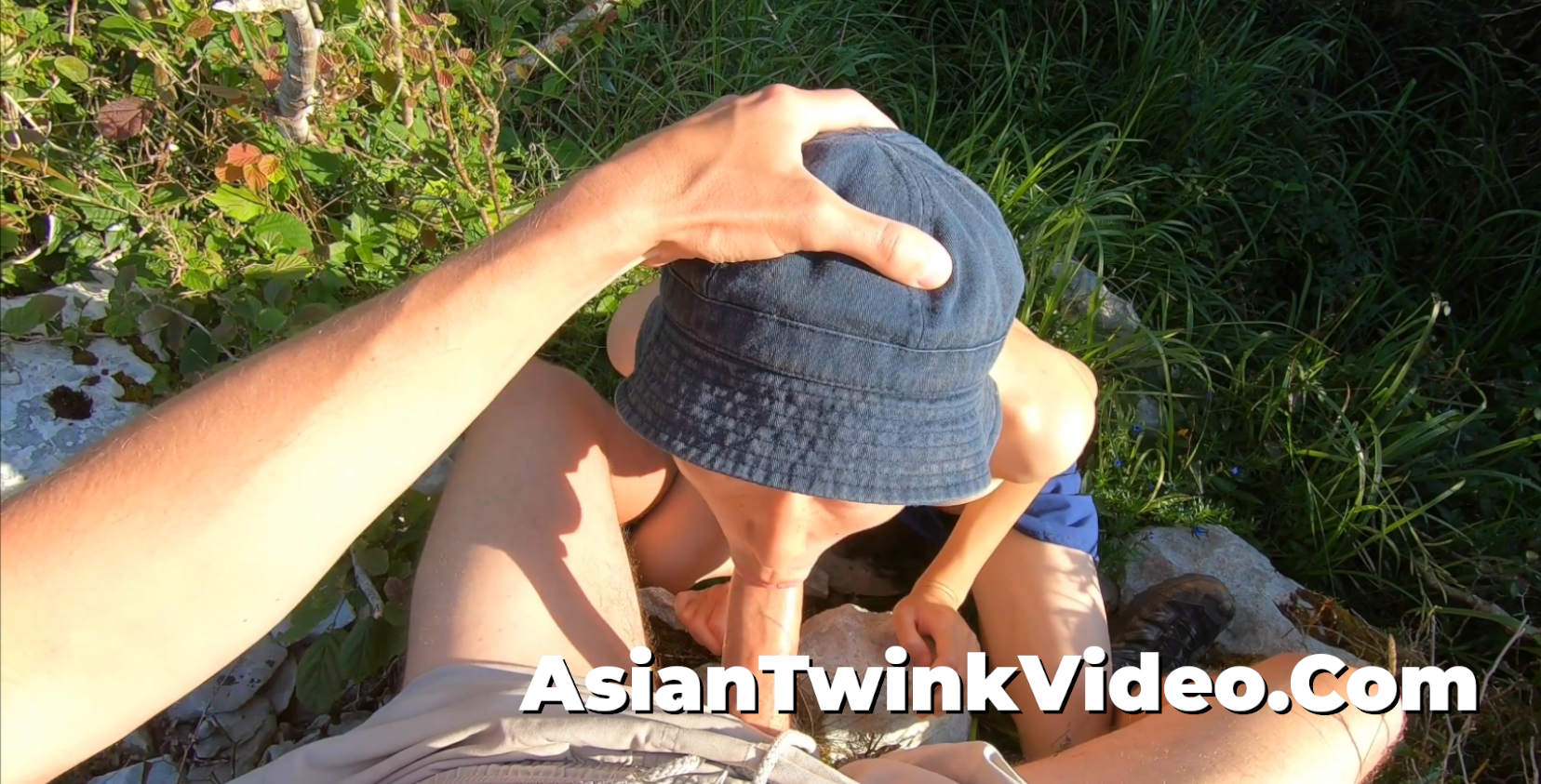 Bent with cum flowing out of his virgin pink bussy, he now finally got a taste of how his herd would mate.