Asian & White Gay Twink Couple Workout Sex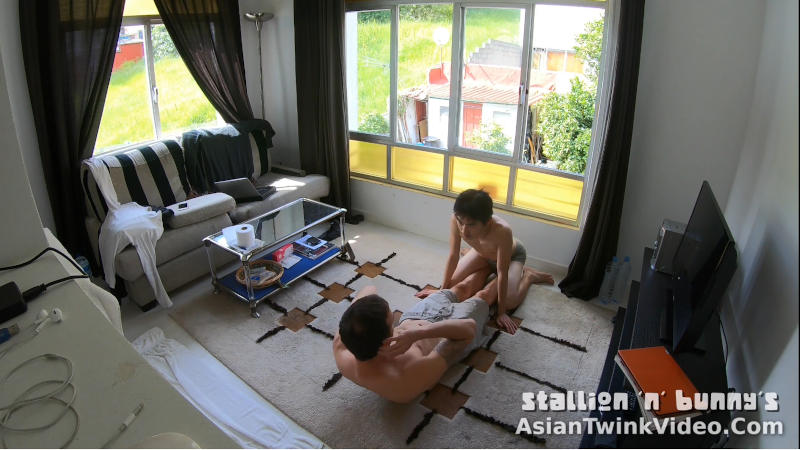 Adventures of Stallion and Bunny – Episode 65
THIS VIDEO IS ONLY FOR OUR FANS. HOW CAN YOU BECOME A FAN?
Join our fan club on Onlyfans.com or on Justfor.fans to see all of our premium content!
Choose one of these options to become a fan:
Join our Onlyfans.com page!
or
Join our JustFor.Fans page!
Become a fan and watch the full video:
---
Slapped my cock on his twink face and made him suck it
Push-ups and press-ups, gotta train my confined Bunny to keep him fit for use.
Bunny boy's trying to keep up with my rhythm but lagging behind a little.
After getting us both hot and sweaty, I fucked today's portion of protein shake down his throat, making my Bunny boy deepthroat today's reward..
Final set of weight hold to train that shoulder, he could barely take it sweating from his pores, but still I made it harder for him as I went on to play with his nipples, making him stiff and he had to give up on the lifting as all his blood gush into his cock. How I like training my submissive boy when he's least expecting.
My turn to do the weight hold, naughty wanted to take revenge on me putting his hand all around my pumped-up muscle and finally into the no-go zone as he reaches in for the horse cock through the trunk of my shorts. He asked for it, I took it out, slapped it on his face and made him take it kneeling him down on the side.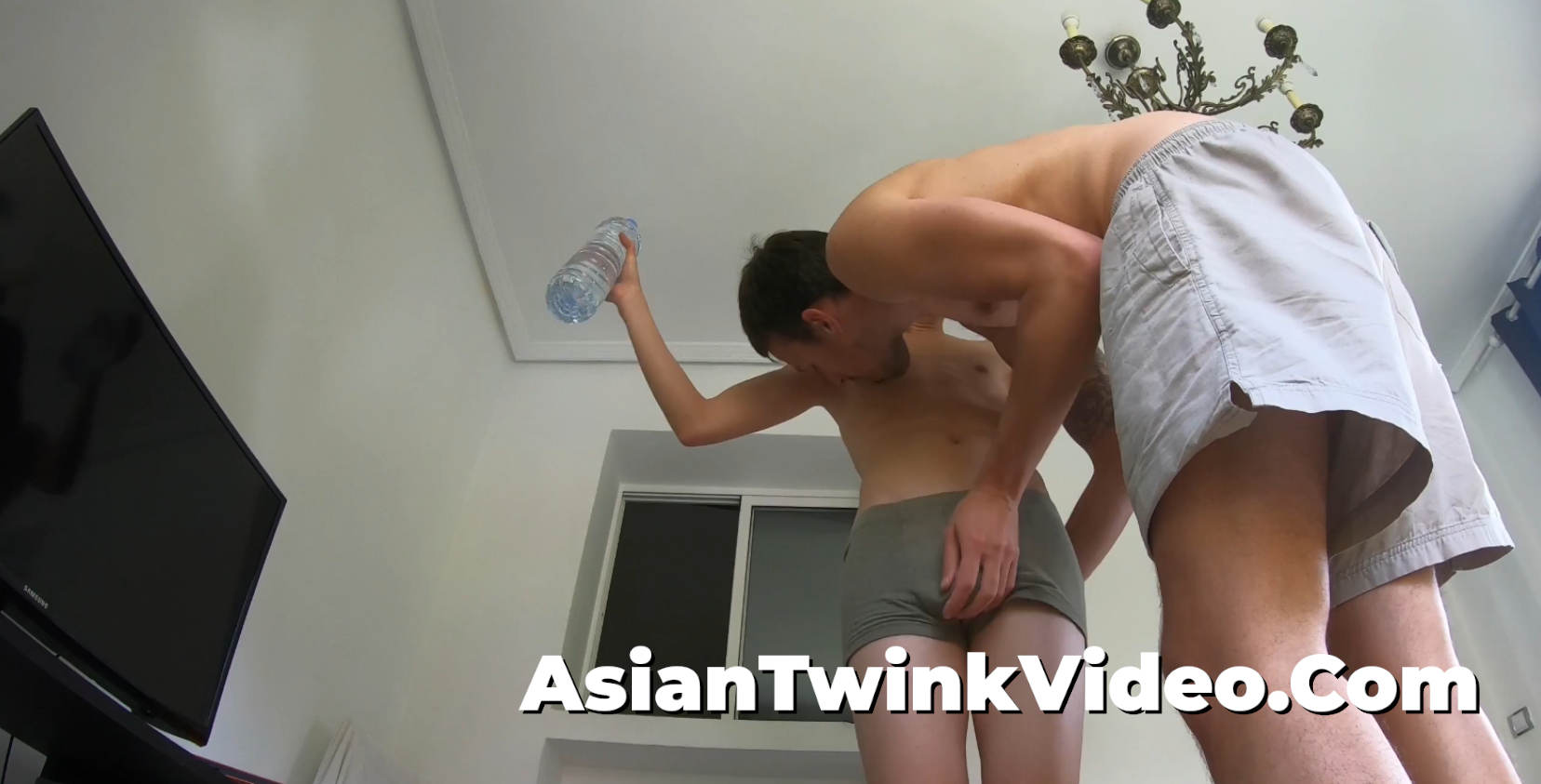 There's no doubt he's already skillful enough in taking my cock, can't imagine how how can tuck big piece of meat that deep into his tiny tract, that tight and warm servitude is what keeps his man.
I fucked his cute sweaty face hard until ejaculating over his stuck out tongue and then shoved all that protein shake down his throat, then spread some on his nipple as he jerked himself to cum, drizzling onto the carpet.
I guess the after workout gay fucking concludes today's sesh.