Breeding a Gay Twink on a Secret Beach!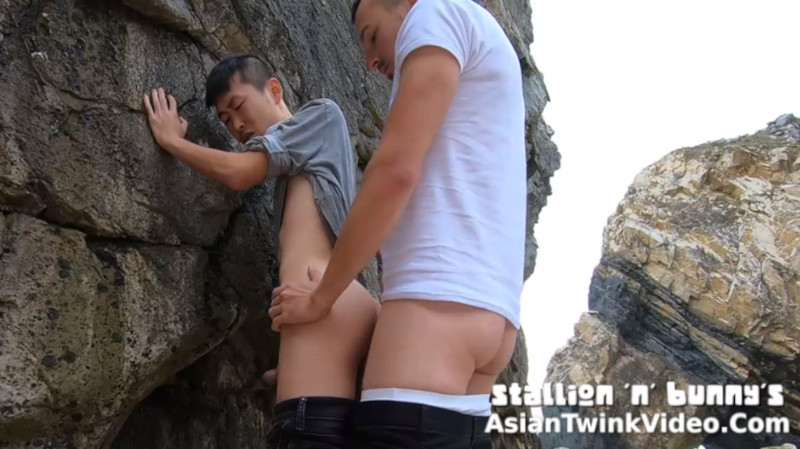 Adventures of Stallion and Bunny – Episode 118
THIS VIDEO IS ONLY FOR OUR FANS. HOW CAN YOU BECOME A FAN?
Join our fan club on Onlyfans.com or on Justfor.fans to see all of our premium content!
Choose one of these options to become a fan:
Join our Onlyfans.com page!
or
Join our JustFor.Fans page!
Watch preview:
Become a fan and watch the full video:
---
Nothing compares getting creampied on a beach!
Sex on a secret beach we found after hours of hiking along the winter coastline, that's the kind of adventure we are all about.
No one dared to come down the steep rocks, at least that's what we thought, before we almost got caught as Stallion dropped my jeans and forced in his raw cock.
So we went cross the tidal beach and Stallion banged and bred little Asian twink against a giant monolith..
Tide and ebb is beyond our control, so was our thirst for some outdoor gay sneaker sex.
We had little time before the tide comes back up, so we went behind the rock, knelt down on the wet sandy beach and began groping and kissing like two mermen.
Stallion reached forward and loosened my buckle to drop my jeans down.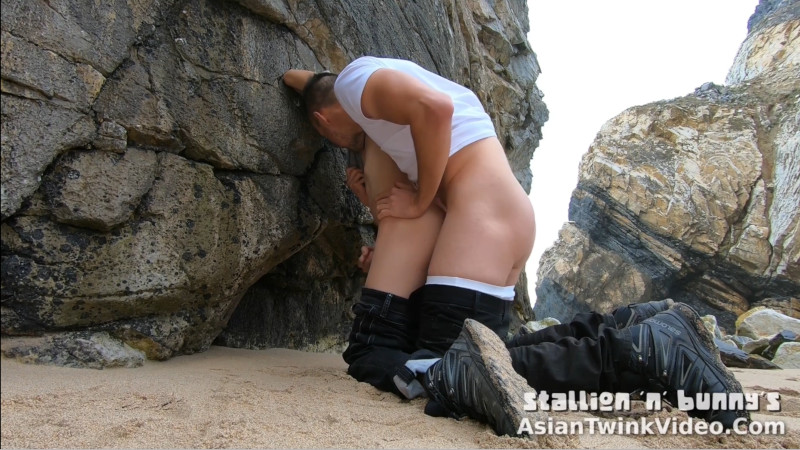 He spat on his raw monster cock no lube and shoved it all in. My body got conquered as he shagged me just one rock away from plain sight.
The thrill I got made came like high tide, making me grapple for a foothold.
The cock made my legs spread sinking into the sand. And as prostate orgasm made my cock ejaculate without control, I got bred at exactly the same time from my virile stallion gushing a full load inside the depth of my boy hole.
Nothing compares getting creampied on a beach!