Drenching My Obedient Boy's Face With Cum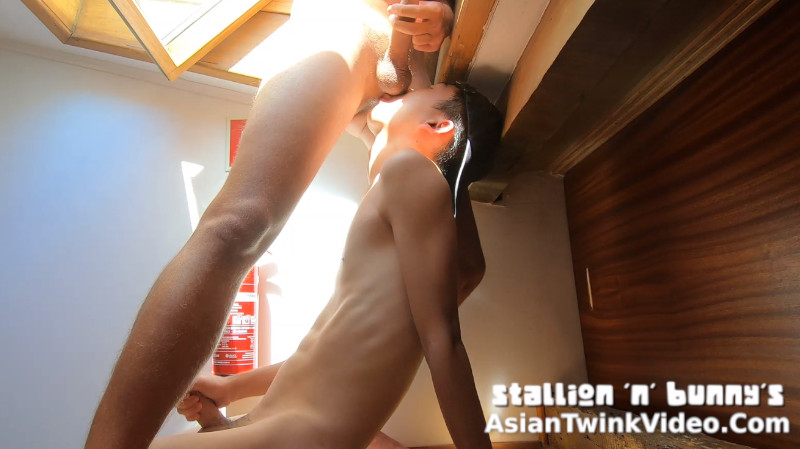 Adventures of Stallion and Bunny – Episode 96
THIS VIDEO IS ONLY FOR OUR FANS. HOW CAN YOU BECOME A FAN?
Join our fan club on Onlyfans.com or on Justfor.fans to see all of our premium content!
Choose one of these options to become a fan:
Join our Onlyfans.com page!
or
Join our JustFor.Fans page!
Watch preview:
Become a fan and watch the full video:
---
Leaning out the window while my sweaty piece got serviced and sucked on like a lollipop
Looking out from the rooftop window while getting head from Bunny is my new favorite thing to do.
Don't know if the people in the opposite building can guess from my face that I'm fucking a mouth down there.
I cramped Bunny boy up to the corner of the attic, face-fucked him on the rooftop and used him as a cum dump just the way he deserved.
New game on, keeping a straight face while getting a mind-blowing blowjob from my naughty boy down there.
I sat my curious twink on his spot and poked my head over the roof. Bunny began working me up for real, tracing his tongue between my hairy thighs.
I could keep it going for a while pretending to be taking in the views and as my sweaty piece got serviced and sucked on like a lollipop. I couldn't hold in the thrill on my face and I looked down to pat and pet my agile creature.
The neighbors looked at me knowing something going on down there but I was too occupied to give a damn about them as I began face-fucking my Asian into the corner just under the pane.
The riskiness of gay public fun gripped me so much as I opened my mouth in moans, and pushed his face even more down to serve my stinky balls, while stroking blatantly my hot rod to an explosive finish, thrusting stream after stream of love juice across Bunny's sub face, ending his smirk by dumping on it a nice thick creamy dressing.
The sun through the roof was reflecting in every single drop of my jizz dripping down onto his smooth body.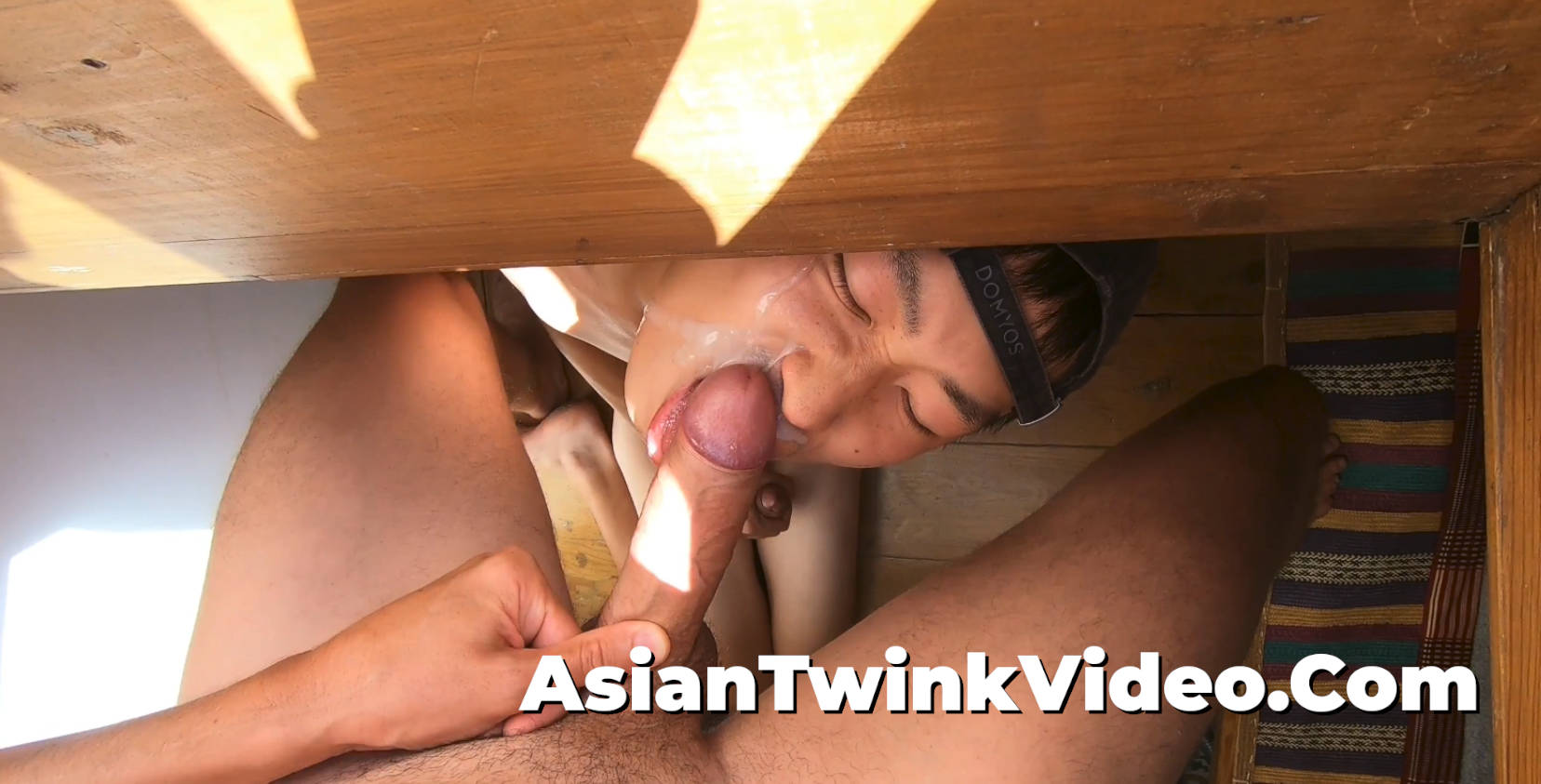 Seeing the hot stream travelling down his bod, Bunny moaned and booed in relief as his cock shot out his reserve across his body in a dozen strokes of pure pleasure.
Wonder if the neighbor can guess how much we made it rain inside here…