Cumshower for Asian Twink Bunny Boy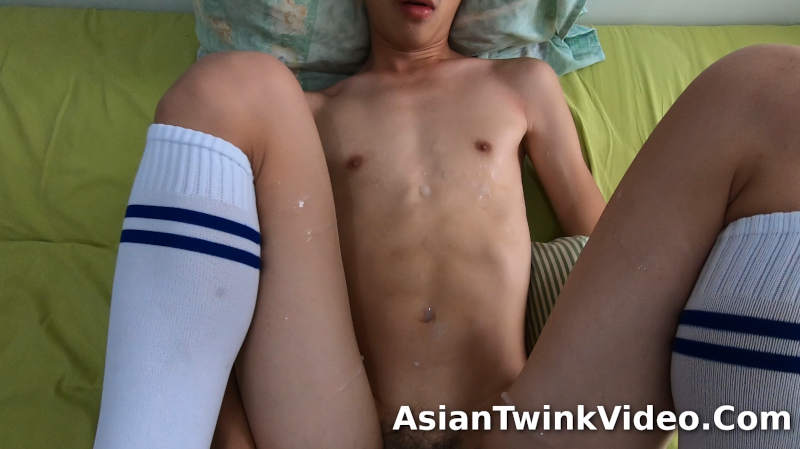 Adventures of Stallion and Bunny – Episode 25
THIS VIDEO IS ONLY FOR OUR FANS. HOW CAN YOU BECOME A FAN?
Join our fan club on Onlyfans.com or on Justfor.fans to see all of our premium content!
Choose one of these options to become a fan:
Join our Onlyfans.com page!
or
Join our JustFor.Fans page!
Become a fan and watch the full video:
---
Wearing bunny ears and long white socks to serve up himself for his big lover to fuck
I got to be a real bunny this time finally for some kinky gay in costume we just got. He fucked me with my own tail and then his huge cock. In the end I got a cumshower and was left in a pool of cum…
Poor Bunny was humiliated by his horny stallion again, this time he was forced to undress from head to toe, then put on bunny ears and long white socks to serve up himself as a real bunny for his big lover to fuck.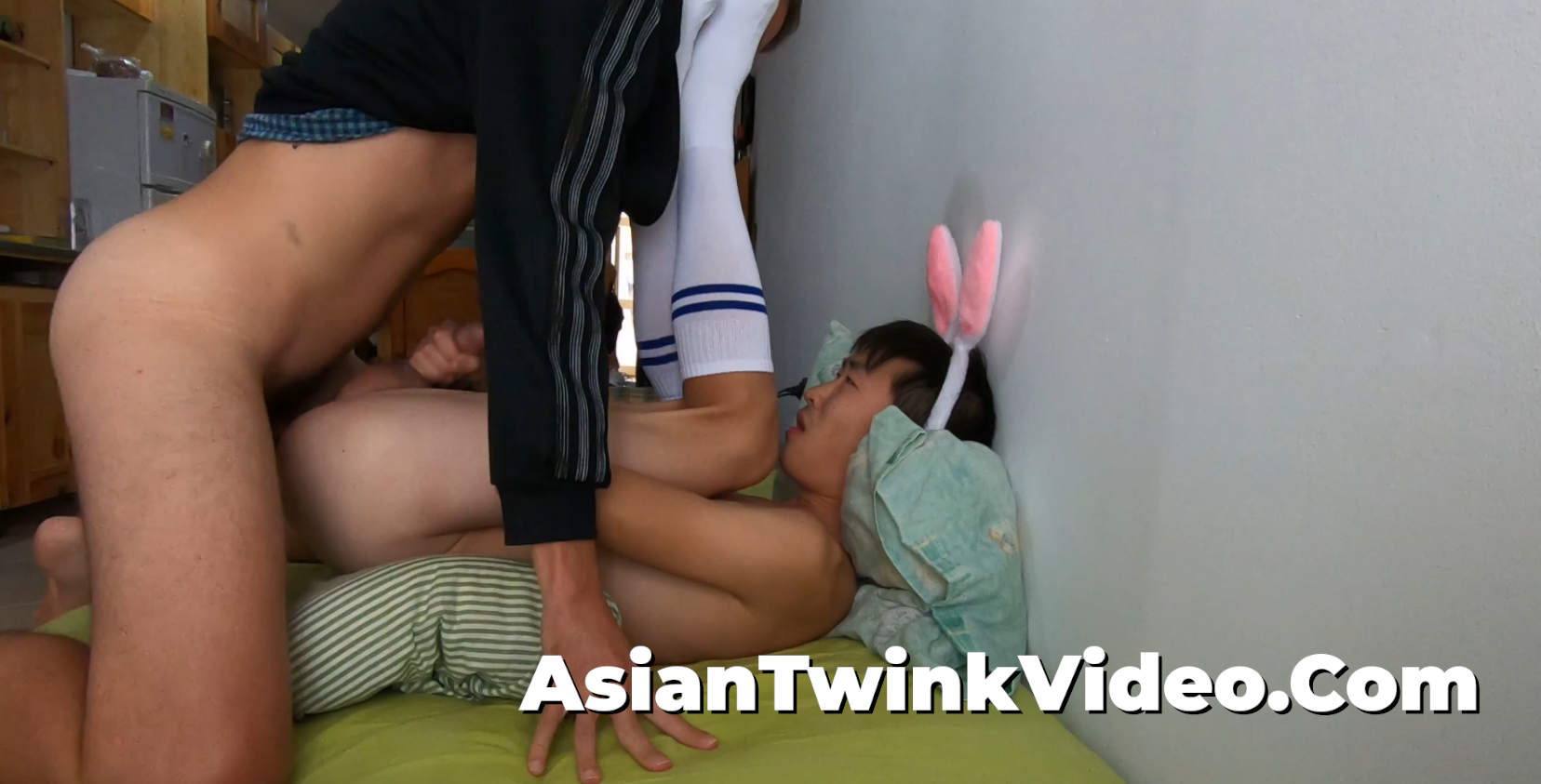 Bunny boy quickly transformed himself into a real bunny with only the things he was handed, and just before he's trying to put in the butt-plug tail, his hung stud, now turned on by the bunny's clumsiness, took over and said he'll do the last decoration.
The stallion in a heat for copulation with the little animal, threw him onto the couch, and had him, hands on socks, curled up his little body.
The big man plays his twink's pink nipple and goes down to squeeze a little the naughty boy's erection, and finally reached for his prize, the tiny virgin boypussy.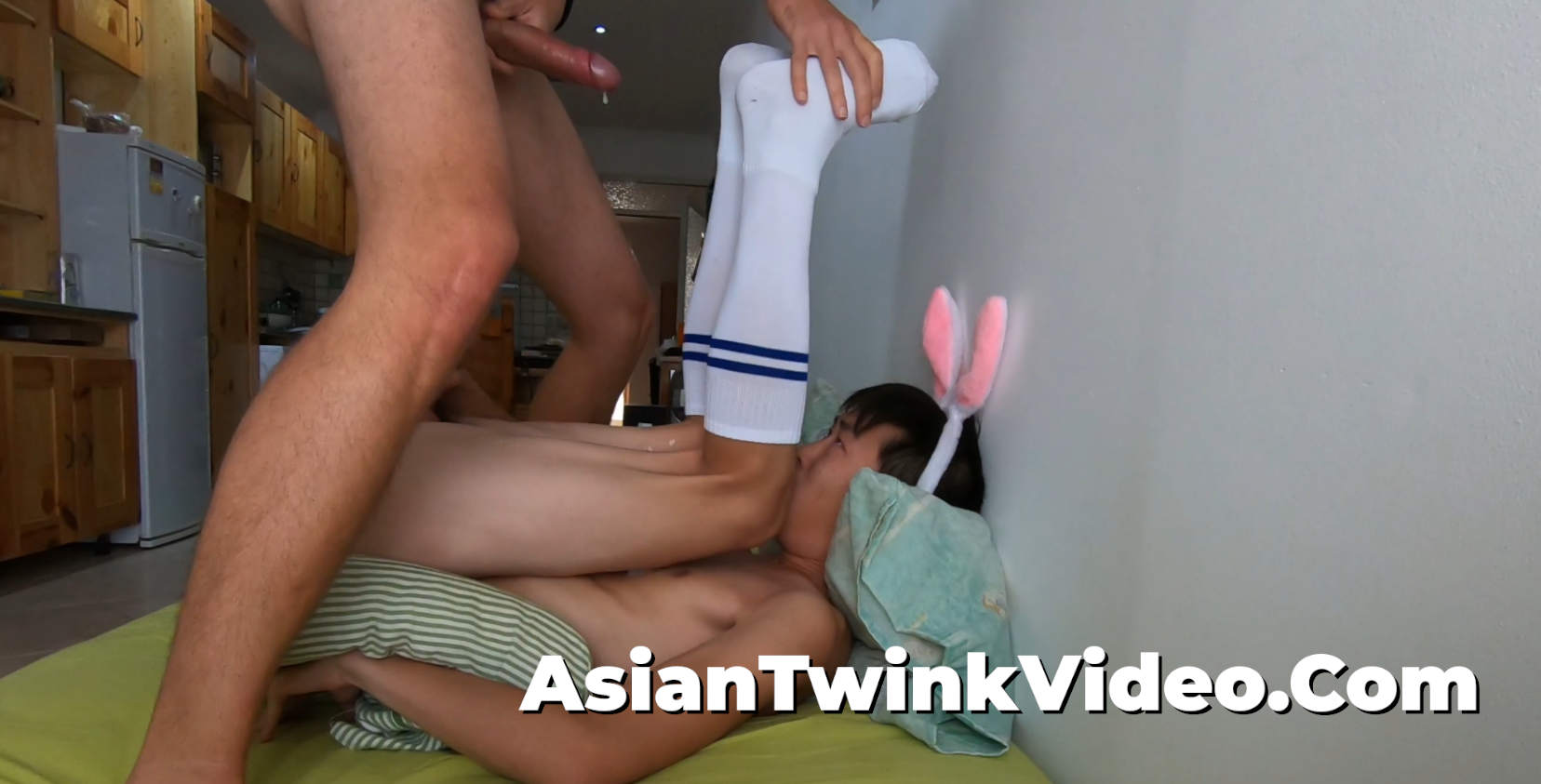 He spits on the tail plug and pushes it close to sweet hole, the carrot-shaped metal starts to drill in stretching it, making the bunny beg for mercy.
Stallion releases a little but suddenly went back all the way in, making the whole thick of it wrapped in inside, before pulling it out and back in, gaping it fast.
White mess everywhere onto his smooth body while the pre-cum seeps out from his hole
Despite the moaning and begging, the man pulls out again and threw away the plug, pulled out his much larger tool and decided to fit that in too.
He commands the helpless bunny to curl back his legs to serve up his precious spot, and then before the bunny realize, shoved his much larger toy all the way into that smooth hole. His Asian boy in bunny suit almost shed a tear from the thrusting but the big animal kept on hitting his spot, keeping the boy's erection up.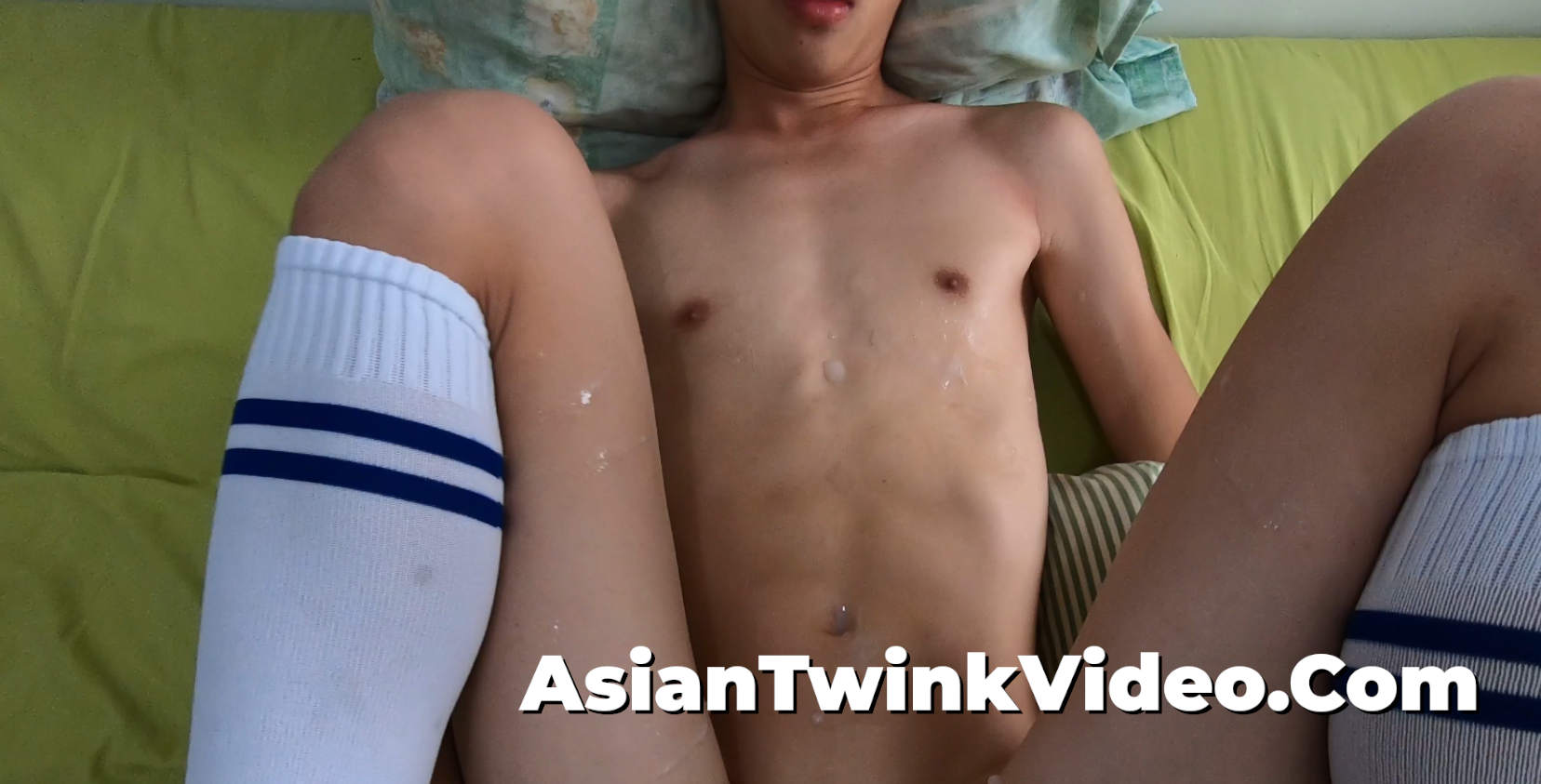 The bigger one punishes his little pet pounding his weight into that ass while the boy wraps his arm around his raised legs to jerk his cock, until Stallion got in until his root, holding it there and then pulls out, stands over Bunny and let the cum rain down onto the bunny from ear to sock.
The boiling seed of his stud drips in threads of white mess everywhere onto his smooth body, soaking through his hair and socks while the pre-cum seeps out from his hole.
Bunny was in the end left trying to realise what happened in the puddle of cum he just got from his stud, but at least this time he wouldn't have to be dominated in the mouth and swallow cum like a sub boy like he used to…