Gay Twink Couple Fucking Like Rabbits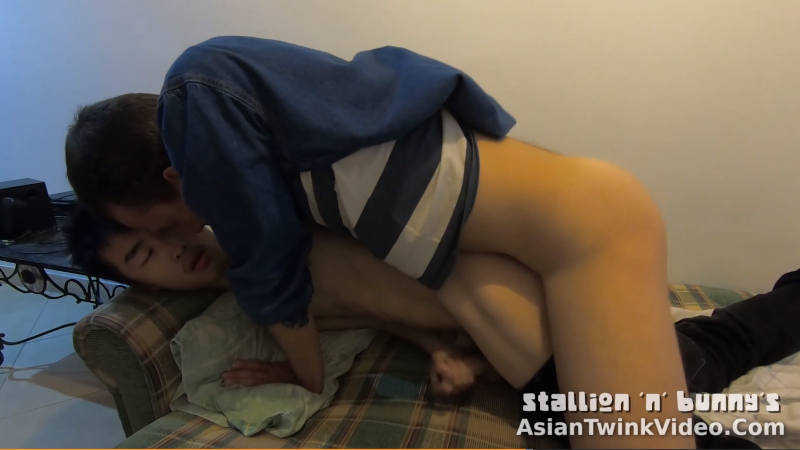 Adventures of Stallion and Bunny – Episode 48
THIS VIDEO IS ONLY FOR OUR FANS. HOW CAN YOU BECOME A FAN?
Join our fan club on Onlyfans.com or on Justfor.fans to see all of our premium content!
Choose one of these options to become a fan:
Join our Onlyfans.com page!
or
Join our JustFor.Fans page!
Watch preview:
Become a fan and watch the full video:
---
He used my throat to lubricate his dick, turned me around and rode on top of me poking his meat between my cheeks
Came home for a quick afternoon love-making still in each other's denim, Stallion came on top to mate me and almost fucked my cum out pounding his seeds inside me from behind.
Still in Stallion's jeans, and Stallion in my denim jacket, just like any horny couple in each other's clothes, hot twink cuddling can turn into hasty love-making.
I unbuckled while Stallion pulled down my jeans, now groping on my panty, playing with my outline before letting it out from below to jerk on it, making me wet for more.
My European boyfriend didn't think twice and dropped his own pants to his knees, letting his horse cock all out, and then turned me around to serve me his favorite toy.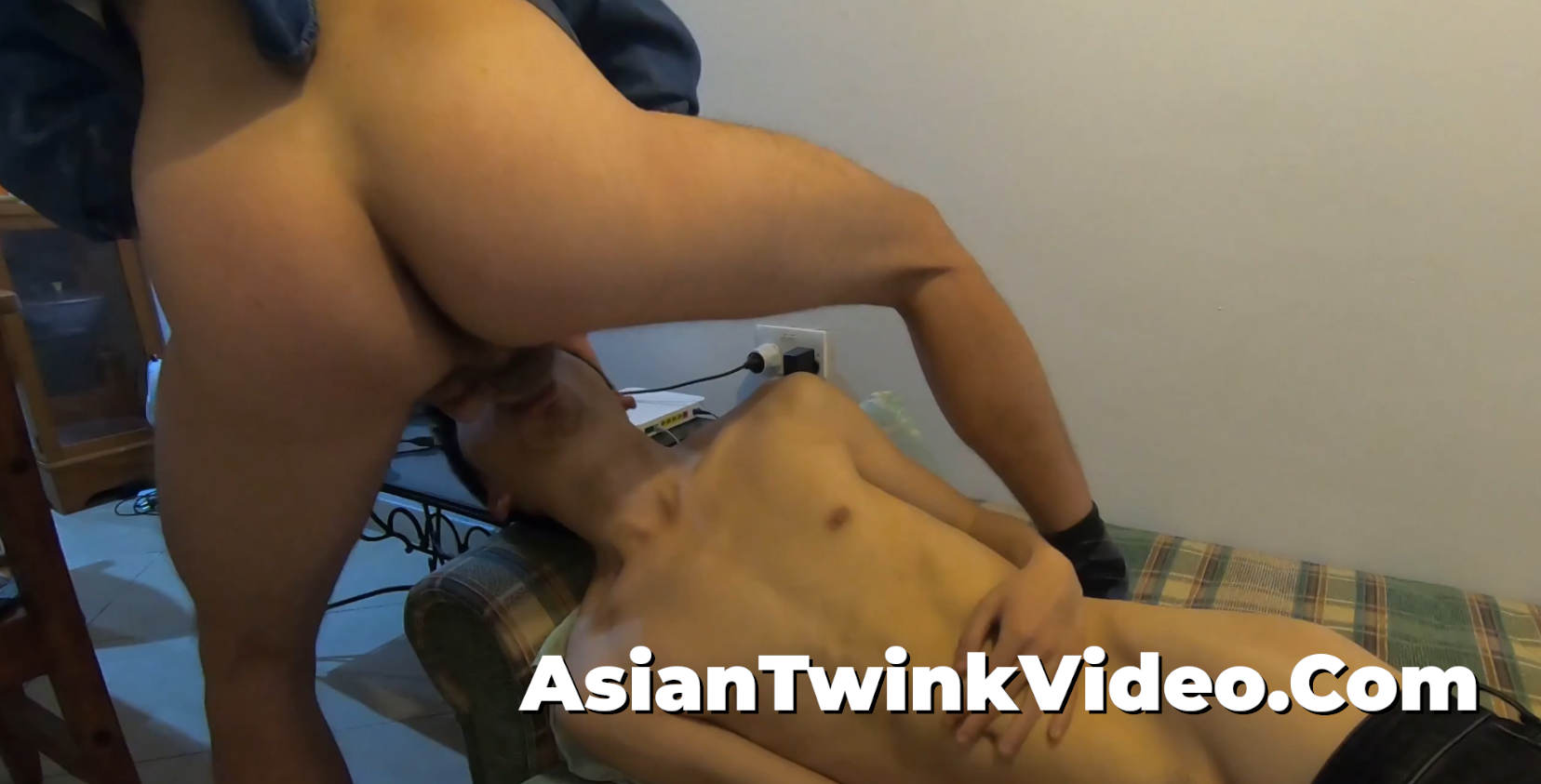 He used my twinky lips and throat to lubricate it all up, then turned me around and rode on top of me poking his big white cock between my cheeks like a real horse about to mate.
I gazed back and looked at him as he slid his entire hot rod inside me.
As I moaned loudly from the sudden intrusion, Stallion propped himself up with his arms above me and started sliding his thick European cock in Asian ass, in and out of me harder and harder, pounding my prostate as I lifted up myself up jerking on my cock that's forcibly erected.
I felt an explosion of hotness inside my tiny twink asshole as he pulled out
Stallion continued with the fast rhythm while holding me tighter and tighter I felt his hasty breathing so close in my ear and as he let out his deep groaning, he throbbed all the way forth.
I felt an explosion of hotness inside of me as he pulled out, shot on my cheek and thrust back again in filling me up with the rest of his huge portion.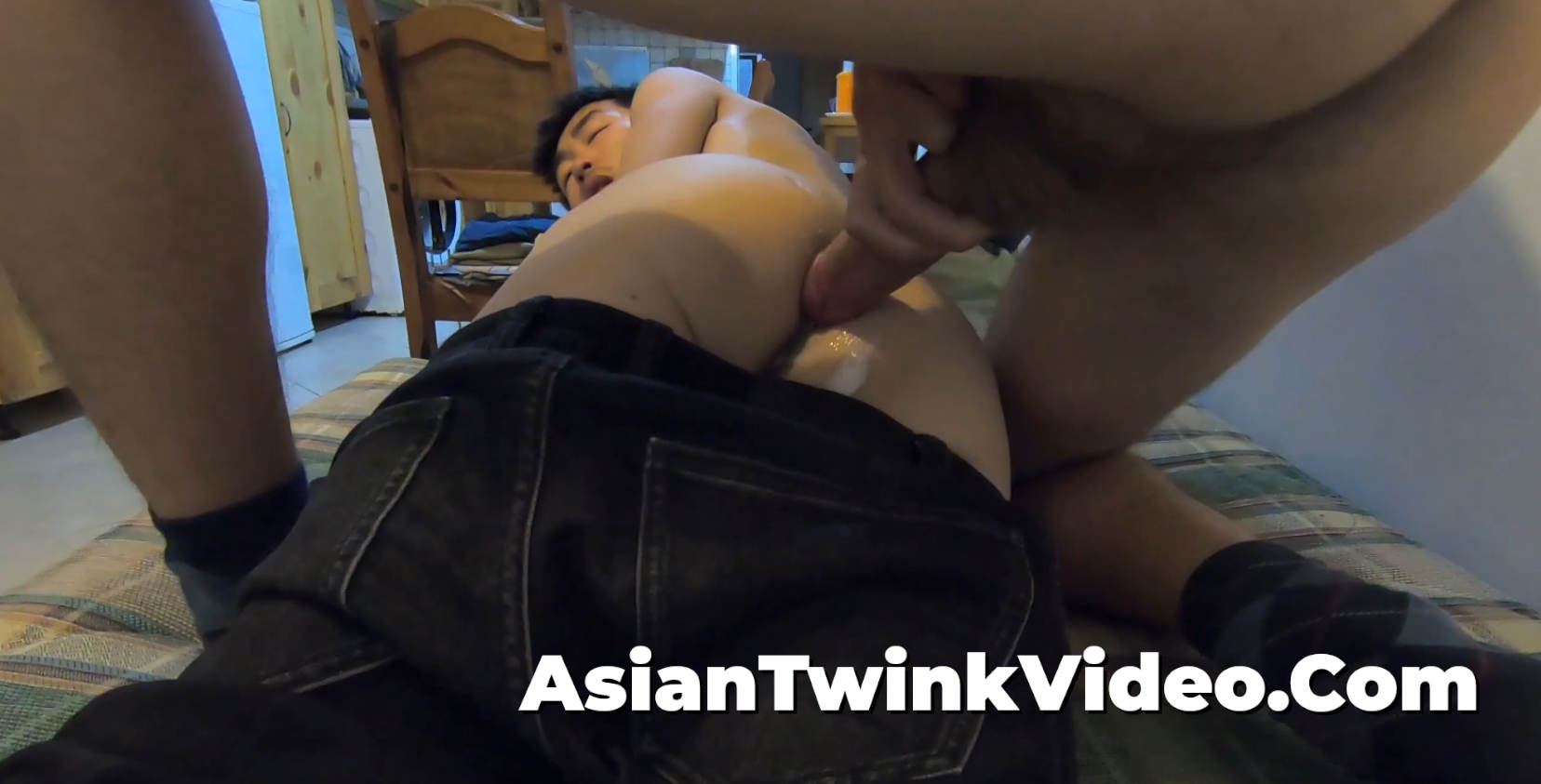 His cock was continuing to drill my tiny Asian hole in reflex dunked in his own cum, and as he finally pulled out, my cock was so edged that it began spewing all my juice onto the couch cover just by a gentle touch.
When I collapsed on to the wet sheet, he smirked at me, seeing how we just satiated each other so well.