Young Twink Fucked Upside Down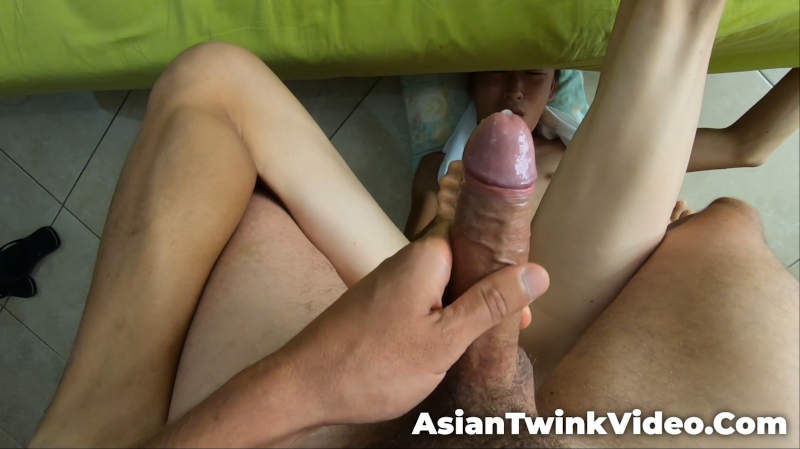 Adventures of Stallion and Bunny – Episode 12
---
I got gaped and soaked in our three day cum again
This morning we made a huge mess on our landlord's sofa, I got gaped and soaked in our three day cum again, but this time upside down…
It easy to get creative when at the comfort of your home, unlike outdoors when the idea of being caught makes you though horny, forced to do rough quick-fucks before anyone comes. Sex at home is sensual and intense. We get horny easily when we're hungry for some reason, so Stallion always come to grab his prize when I'm cooking.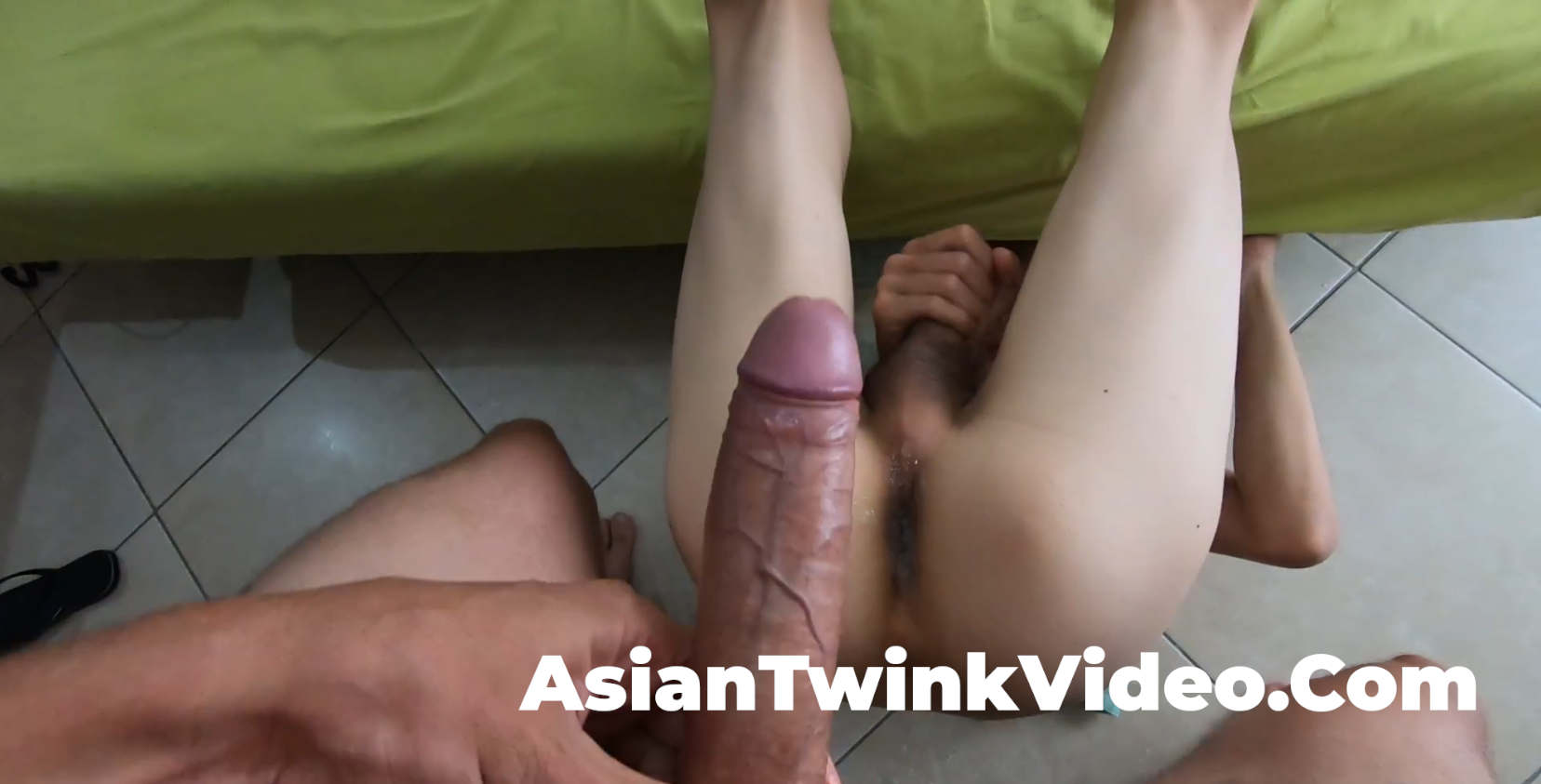 He grabbed me by my hair and dominated my face first
This time at the hottest hour of the day, I was in my socks and undies cooking before he threw me to the sofa before I can finish making a fish again to have his hunk hung dong serviced by his Asian boy for the second day in a row.
He grabbed me by my hair and dominated my face first with me in my tight underwear, and used my other hole to pleasure his rod.
He then threw me down onto the ground and grabbed me by my dirty socks pulling my lower body up and placed them over head, spread them and made my boy-puss facing the ceiling, so he can penetrate me from above.
I had to lie on my neck to learn my lesson today. He started to squat down on me with his hard, thick meat pressed down to open my hole and I got penetrated hard with every squat before I had to let him support my legs to get fucked in this impossible position.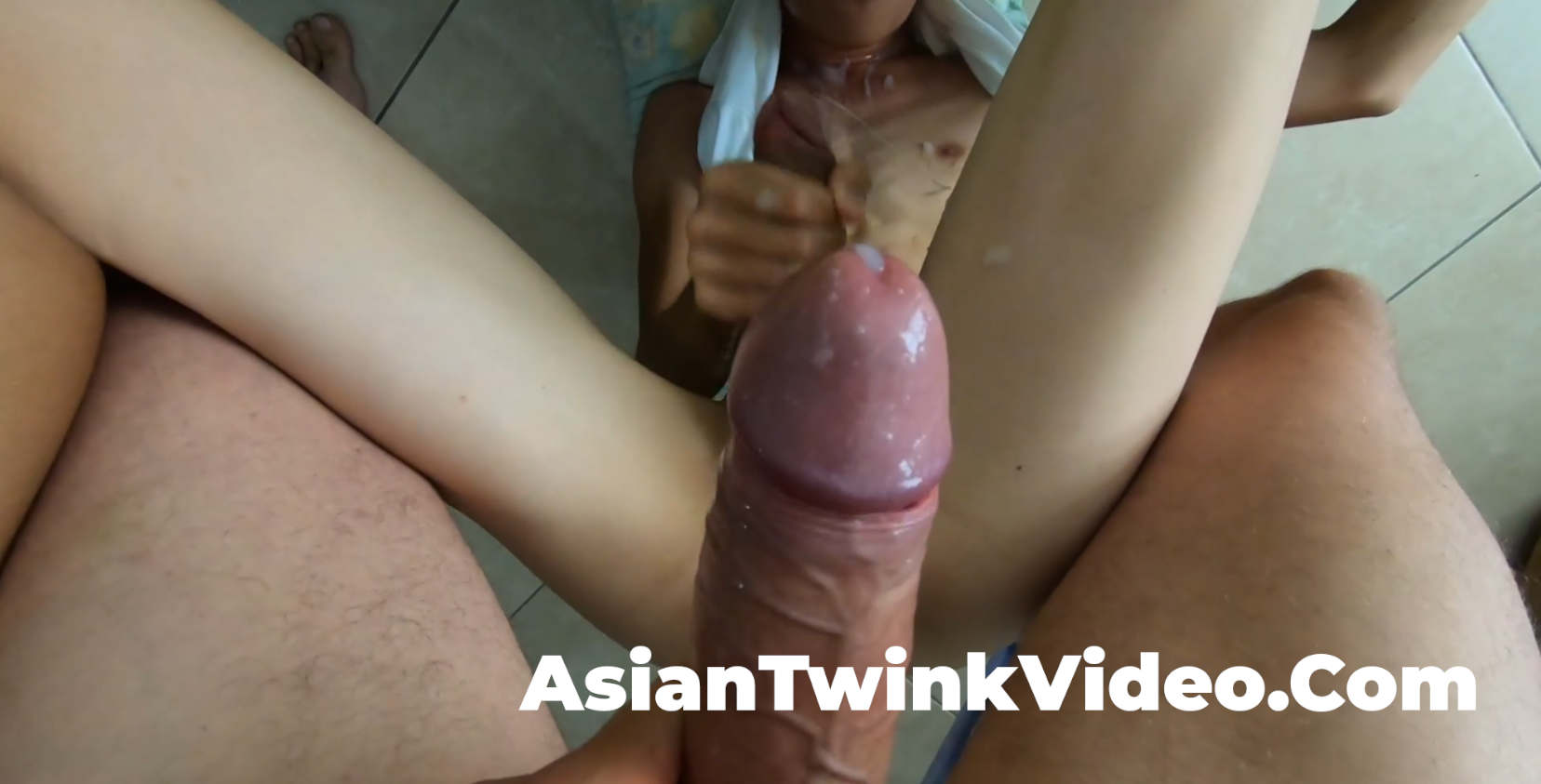 Boiling jizz raining down from above
I turned my vest to over my neck and got fucked from above in this humiliating position. Stallion found my helplessness very exciting and started to push harder and harder pushing my face half under the sofa and my little slender body vexed in excitement, and all my blood rushing to my head and cock.
He pulled it out after a loud moan to explode his three day load on me like a water fountain with me cumming at the same time, his boiling jizz raining down from above, we were spraying everywhere on the sofa, floor and most of it onto my stomach and chest, sliding down my smooth body to make a reservoir in my collar-bone, then dripping down to both sides of my neck.
My hole was gapping from that intense action and he dropped me down gently onto the floor with me reeling from what just happened with a lot of cleaning to do afterwards…