Cute Gay Boy Fucked in the Sauna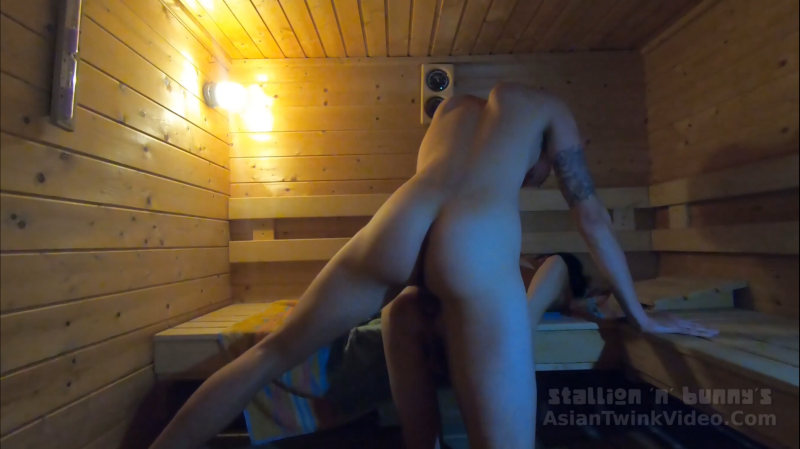 Adventures of Stallion and Bunny – Episode 164
THIS VIDEO IS ONLY FOR OUR FANS. HOW CAN YOU BECOME A FAN?
Join our fan club on Onlyfans.com or on Justfor.fans to see all of our premium content!
Choose one of these options to become a fan:
Join our Onlyfans.com page!
or
Join our JustFor.Fans page!
Watch preview:
Become a fan and watch the full video:
---
This Valentine's Day, we rented a holiday house with a sauna!
Couldn't just leave the place without doing something naughty there, hope the owner wouldn't mind.
The weather's icy, so we stripped all naked and went in the steamy cabin, ready to have our first gay sex in the sauna.
We warmed up pretty quick.
Embers were sizzling as our sweat trickled down, making it all the more steamy and sultry, and our cocks rock hard pulsing in dews.
I couldn't help no more but serve my sweaty hung daddy whose crotch is at my face level.
He turned me around to dominate my sweaty tight boy hole against the wall, then holding me down on the bench pounding me like his fucktoy.
He went all the way in then bred me hard making me almost faint from the orgasm in heat!