Feeding My Asian Gay Twink With Cum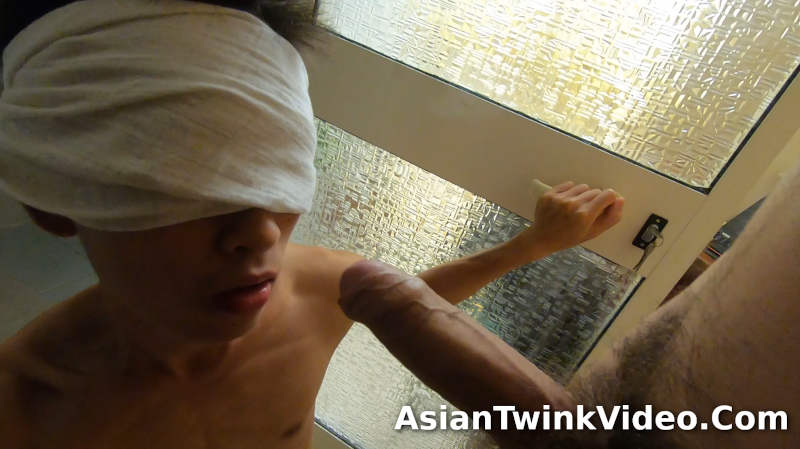 Adventures of Stallion and Bunny – Episode 21
THIS VIDEO IS ONLY FOR OUR FANS. HOW CAN YOU BECOME A FAN?
Join our fan club on Onlyfans.com or on Justfor.fans to see all of our premium content!
Choose one of these options to become a fan:
Join our Onlyfans.com page!
or
Join our JustFor.Fans page!
Become a fan and watch the full video:
---
I licked his ball as he told me to open my mouth
Bunny got a blindfolded facefucking and a cum shower and covered in cum again just after shower.
Waking up early today with Stallion spooning me from behind. His rabbit always loves a hot morning shower, and this time he joined in too. We were hugging in the shower rubbing our morning wood again each other and kissing, making us horny as fuck. Stallion got out first to look for something.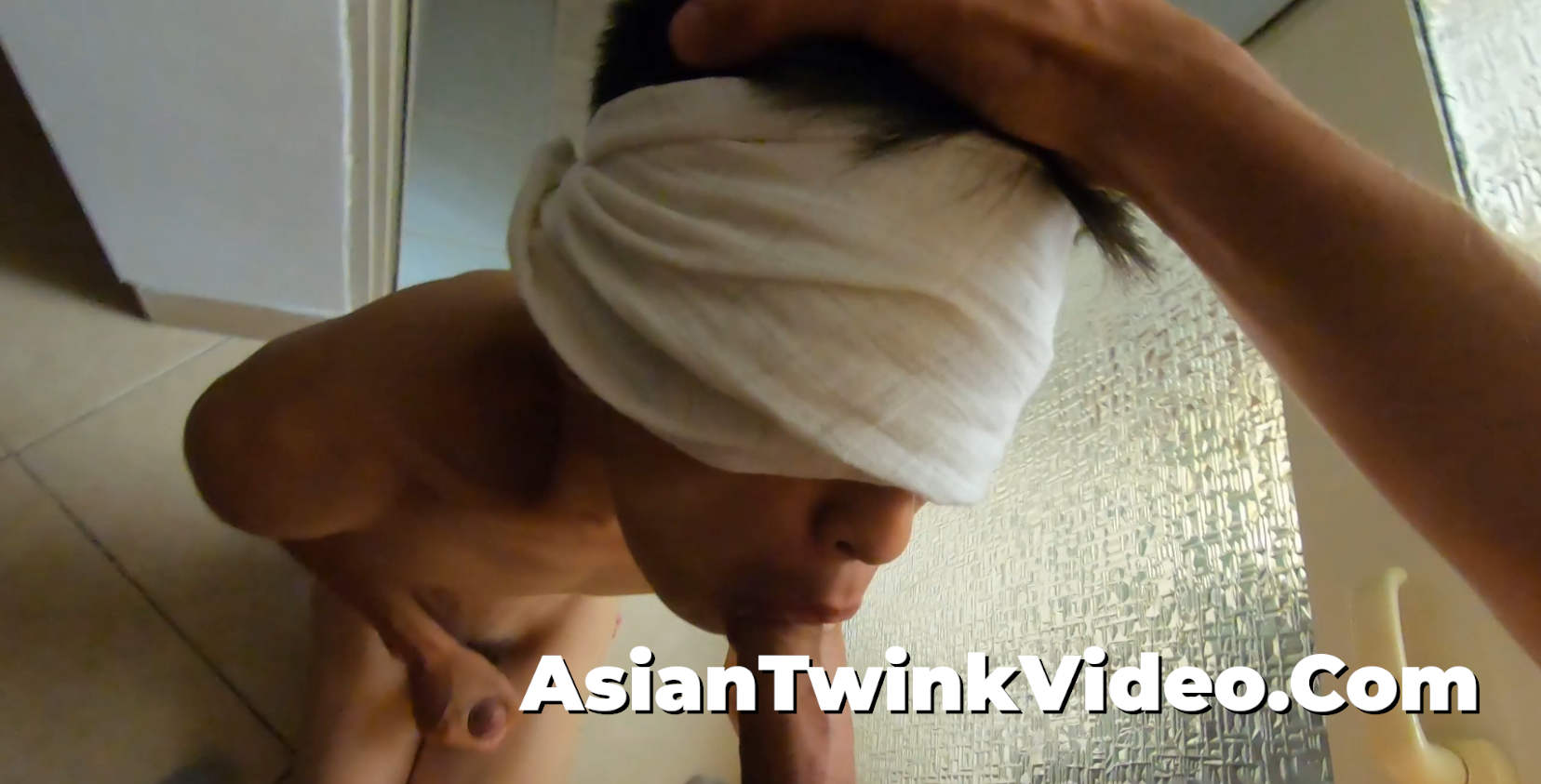 I followed after a while to find him with a cloth.
I tried to dry myself with the towel and found myself being blindfolded from behind. I couldn't see and Stallion closed in, rubbing his erected rod on my waist and pushed me down.
I went down tipping on my toes, balancing myself as I couldn't see, and Stallion pried open my mouth to push it all in.
I was getting face-fucked again just after taking his cock last night up my ass.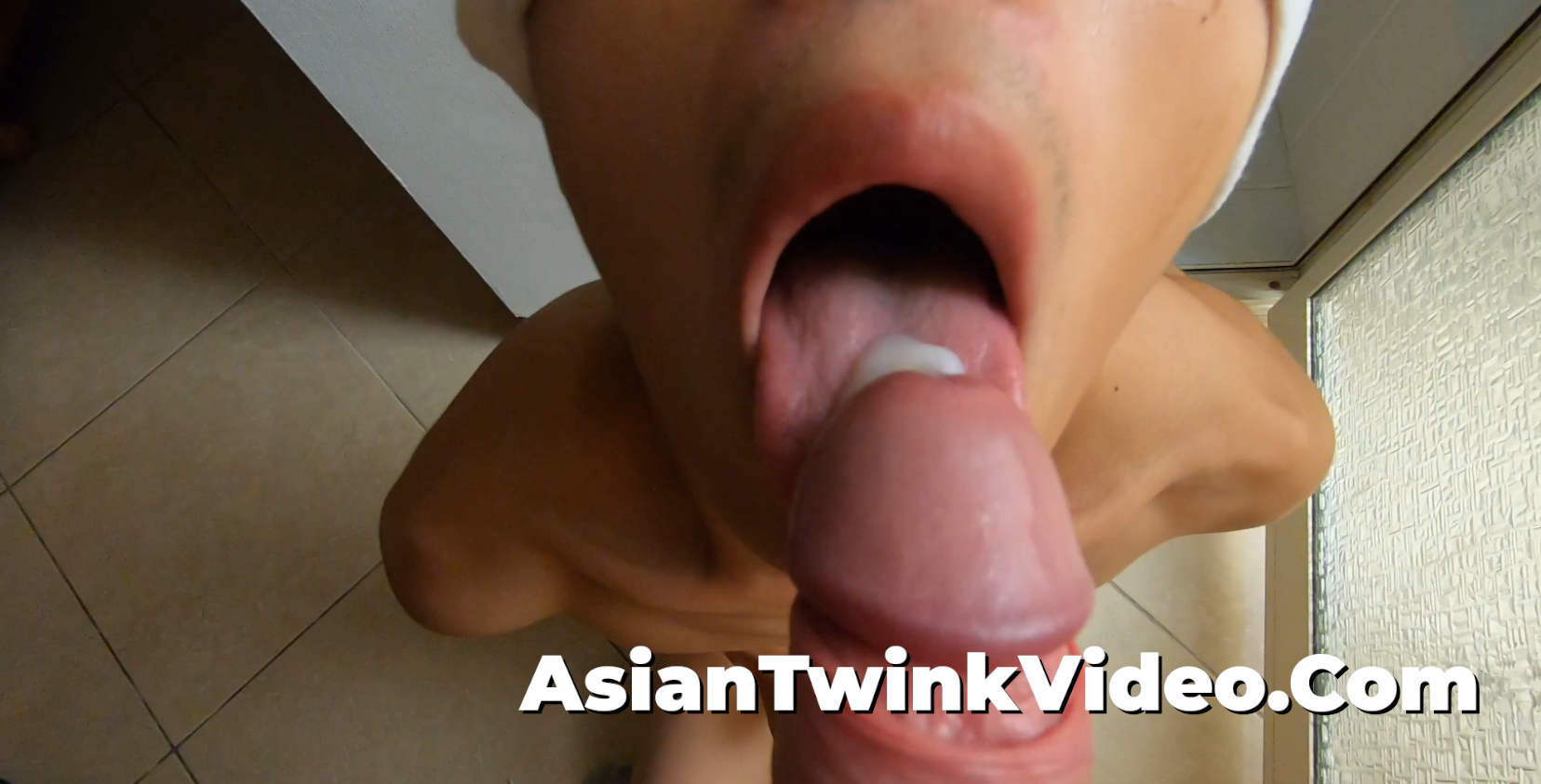 He held my head as I grabbed my gay athlete's hairy legs for support and I felt the full intensity of the action without sight. We were moaning loudly just by our yard early in the morning. Stallion pulled out just on the edge and I was jerking mine to the edge too.
I licked his ball as he told me to open my mouth.
I opened it wide and he ejaculates every last drop into my throat, then pushing it all in, as I swallowed it all for breakfast like a good Asian cum dump.
I then went back supporting myself with my arm on the floor and shot uncontrollably on to my stomach, spurting onto the bathroom floor savoring the cum I just had from my stallion.
Too bad I had to take a shower again. What a mess geving a gay blindfolded blowjob in the morning…