Asian Twink in Ecstasy Getting Barebacked & Kissed By Hot White Stud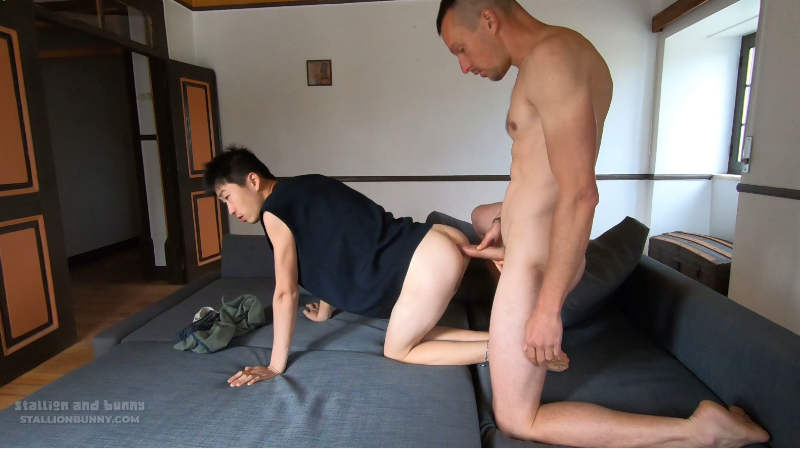 Adventures of Stallion and Bunny – Episode 194
THIS VIDEO IS ONLY FOR OUR FANS. HOW CAN YOU BECOME A FAN?
Join our fan club on Onlyfans.com or on Justfor.fans to see all of our premium content!
Choose one of these options to become a fan:
Join our Onlyfans.com page!
or
Join our JustFor.Fans page!
Watch preview:
Become a fan and watch the full video:
---
He held my waist like a handle and pounded me hard onto the backrest of the couch
You know it's good sensual gay sex when your toes clench and eyes roll back from pleasure.
Stallion hitting my spot with his big dong might be the most intense feeling on earth, and lucky me he's craving to bust in my bussy all morning after gym.
So I went on to serve my sweaty husband with what he's been jacked up for for hours.
Before long we already found our bodies mingled together kissing and rubbing on each other's erection like two horny rabbits making out for the first time.
He dropped off my PJ panty and rook off his sweaty T.
I ran my hands up and down his big pecs pumped after push-ups, feeling his steam and horny smell up my nose. He then lifted up my vest to lick his twink's nips making me hard as a rock then he took it in to play.
A considerate top is irresistable.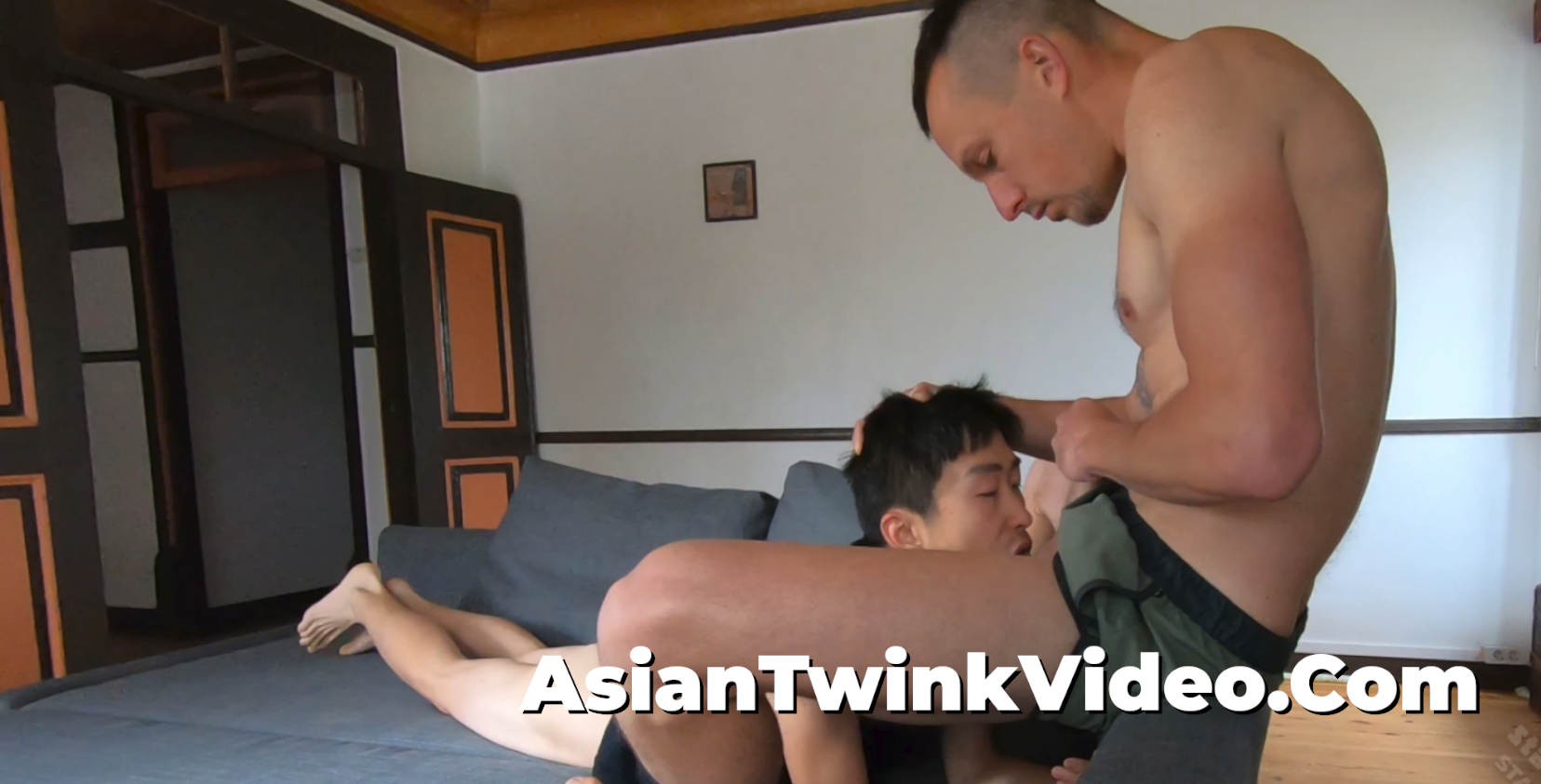 I put myself into his favorite position, and that's all the way down by his feet to let his big veiny cock slide right in deep in my throat.
Getting choked makes me even wetter, so when I got turned around to strut out my other boy hole, I just surrendered myself completely to his prowess.
He held my waist like a handle and pounded me hard onto the backrest of the couch, making my anklet jingle. Mating in crazy positions, my tall top wrapped me up to rail me from the side then take me up to ride him, and that's when my toes clenched everytime he hit my g-spot.
Lifted up almost completely, the sloppy penetration got me so close that when he held me down to impregnate, I came right after feeling his warm pulses of hot cum throbbing up my ass.
It was so intense I almost got a cramp.
Being a submissive bottom boy for my big dom boyfriend means trying as hard as I can to make babies with him!