Valentine's Day Cherry Popping – Gay Anal Creampie!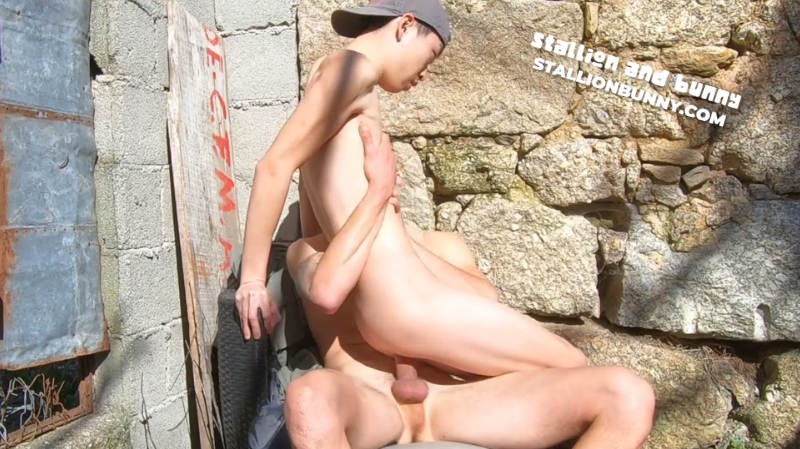 Adventures of Stallion and Bunny – Episode 188
THIS VIDEO IS ONLY FOR OUR FANS. HOW CAN YOU BECOME A FAN?
Join our fan club on Onlyfans.com or on Justfor.fans to see all of our premium content!
Choose one of these options to become a fan:
Join our Onlyfans.com page!
or
Join our JustFor.Fans page!
Watch preview:
Become a fan and watch the full video:
---
I then took my fun sized bad boy on my lap to satisfy him completely on this special day!
My funny Valentine, he's the kind of boy who'd have his naughtiest ideas on a romantic date, and wouldn't let up until he's fulfilled, literally. Some whimsical Valentine's day gay sex turned real..
This sunny winter Valentine's Day's no different. My sexy bad boy twink wants to spend some private time in the back alley, away from everyone's prying eye.
So we climbed over the stone wall and started rubbing each other's growing bulge. He sat down on a chair and I unzipped his biker jacket to let his lean body catch some sunlight, then went down on him until revealing the big surprise.
I unzipped his jeans and guess what I found, his big boner came jumping out and I took it all in, stroking myself while taking my hoodie off.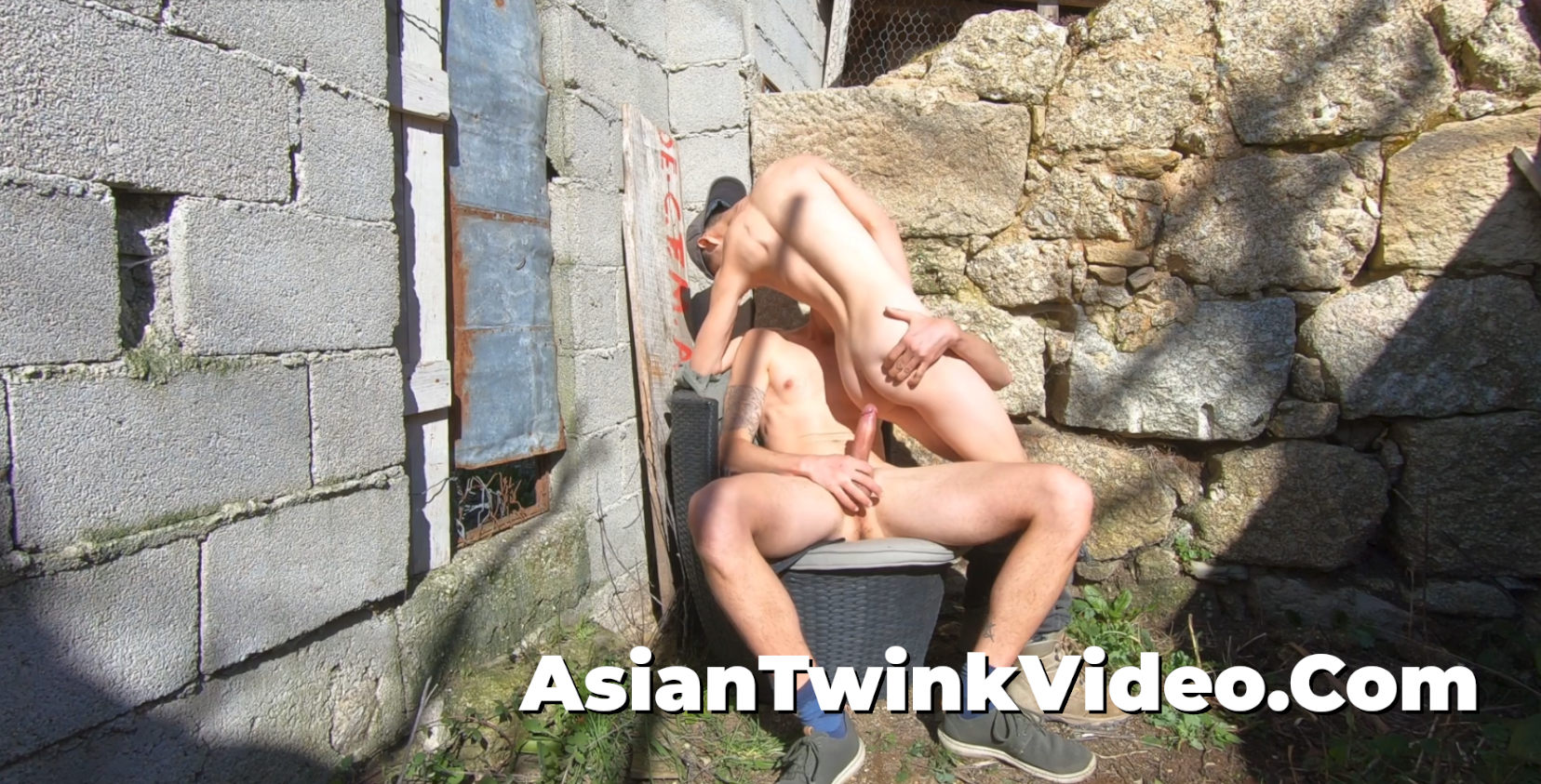 With his cap flipped to the back, I gave him what he really needed, my cock up his throat. I face-fucked him hard before we worshipped each other's body glazed in sun.
I then took my fun sized bad boy on my lap to satisfy him completely on this special day, as I put on a cock ring, then inserted my whole length from the side, letting him ride me like a cowboy, kissing, having eye to eye gay sex.
He muffled his moan and bounced on my cock with his hard-on oozing pre-cum.
I then restrained him by holding the legs wide open and fucked him deep before flipping him around to have him ride me.
He stripped naked with only his hi-top sneaker on and enjoyed every inch of my cock, our body rubbed and pants like two wild dogs, till I shot my cum all over his sexy back, dripping all the way down the chair, on his dirty sneakers…