Asian & White Gay Couple Messing in the Pines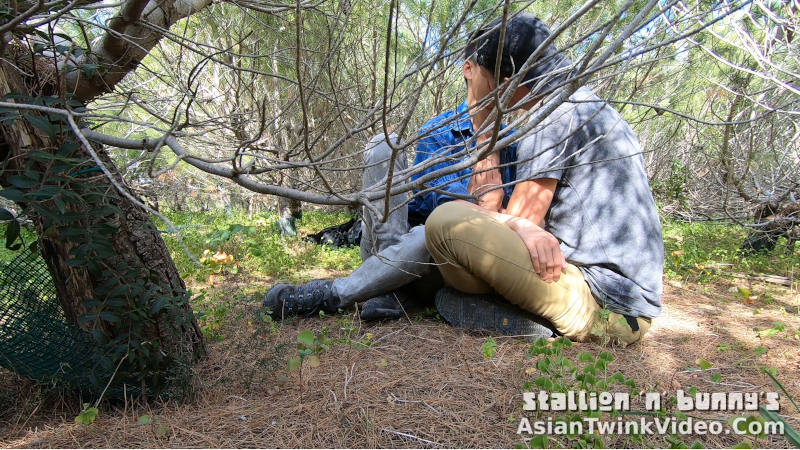 Adventures of Stallion and Bunny – Episode 47
THIS VIDEO IS ONLY FOR OUR FANS. HOW CAN YOU BECOME A FAN?
Join our fan club on Onlyfans.com or on Justfor.fans to see all of our premium content!
Choose one of these options to become a fan:
Join our Onlyfans.com page!
or
Join our JustFor.Fans page!
Watch preview:
Become a fan and watch the full video:
---
I climbed on my big boyfriend unzipping and revealing his huge impatient rod
Went off the trail, got into the low bush of pines and then messed with each other until we squirted the three-day load, cocks cumming at the same time.
We just couldn't stay on course after three days of abstinence, the early spring sun was heating us up while hiking by the sea, Stallion got close to grab my butt.
We both know we had to finish off somewhere like how horny gay boyscouts fuck in the woods.
Jumping into the bush when no one's looking, we had to stay low and quiet between the young growths.
We sat on the soil on an emptier spot, ground so soft covered with foliage, the spring mating call by nature made our buddies stand up so Stallion came over to play with me with my legs spread out, arms back.
He uncovered my dick rock hard while lifting up my sweater to lick my nipple, which like a horny switch for me, making me wet with pre-cum oozing out uncontrollably.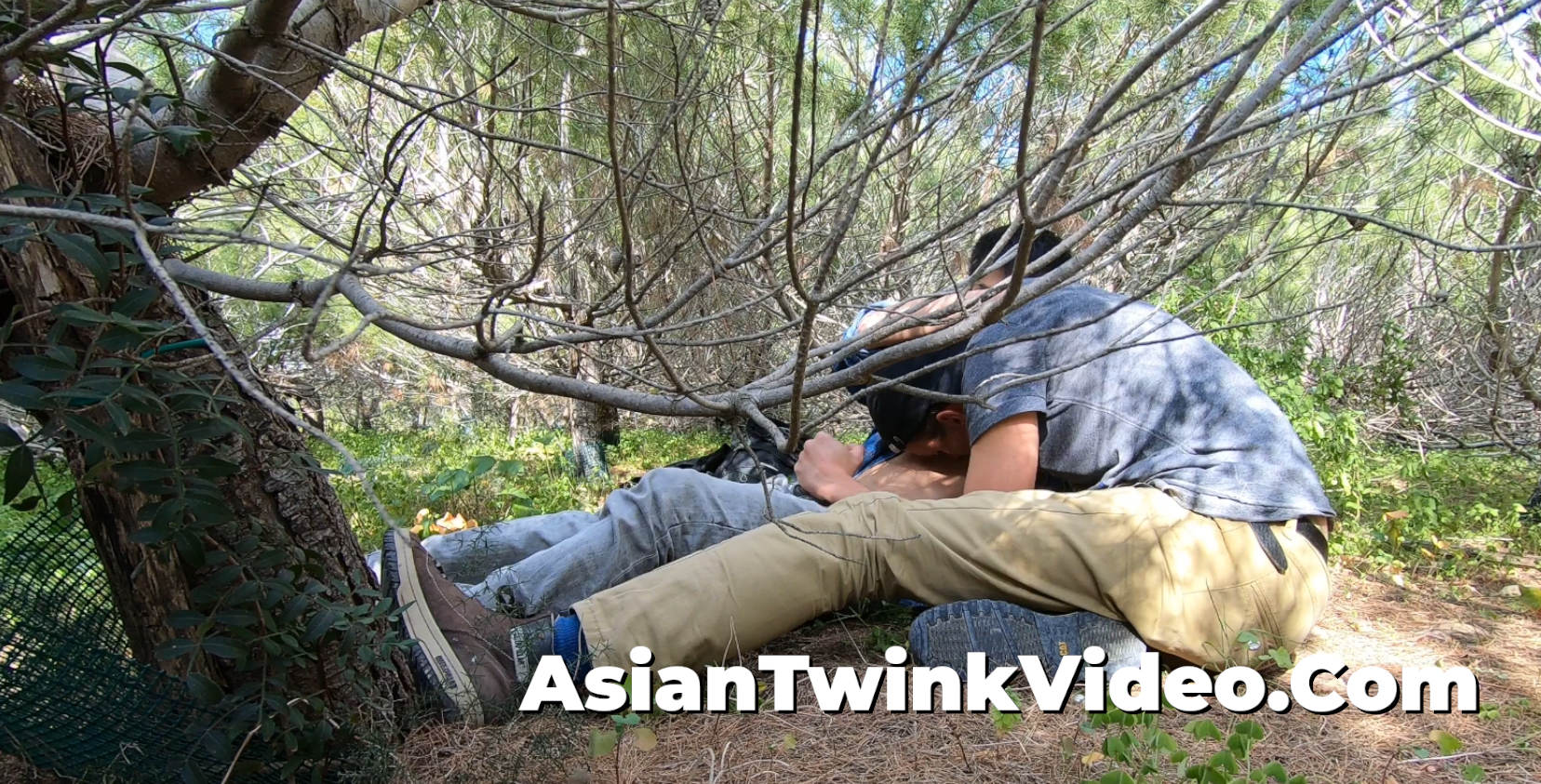 I climbed on my big boyfriend, unzipping and revealing his huge impatient rod, and taking it in nicely as deep as I can until it's finally all in, in my throat.
Feeling the hot white jizz in puddles all over and dripping everywhere
I twisted and turned to suck him off real nicely while he reached over with his strong hand to play with my tool too, just like two best bros jerking each other off, giving each other a hand, or a mouth.
The gulping sound I made eating that meat is the only sound in that bush, our filled-up balls couldn't hold the load for too long being worked up hard like this and we knew it.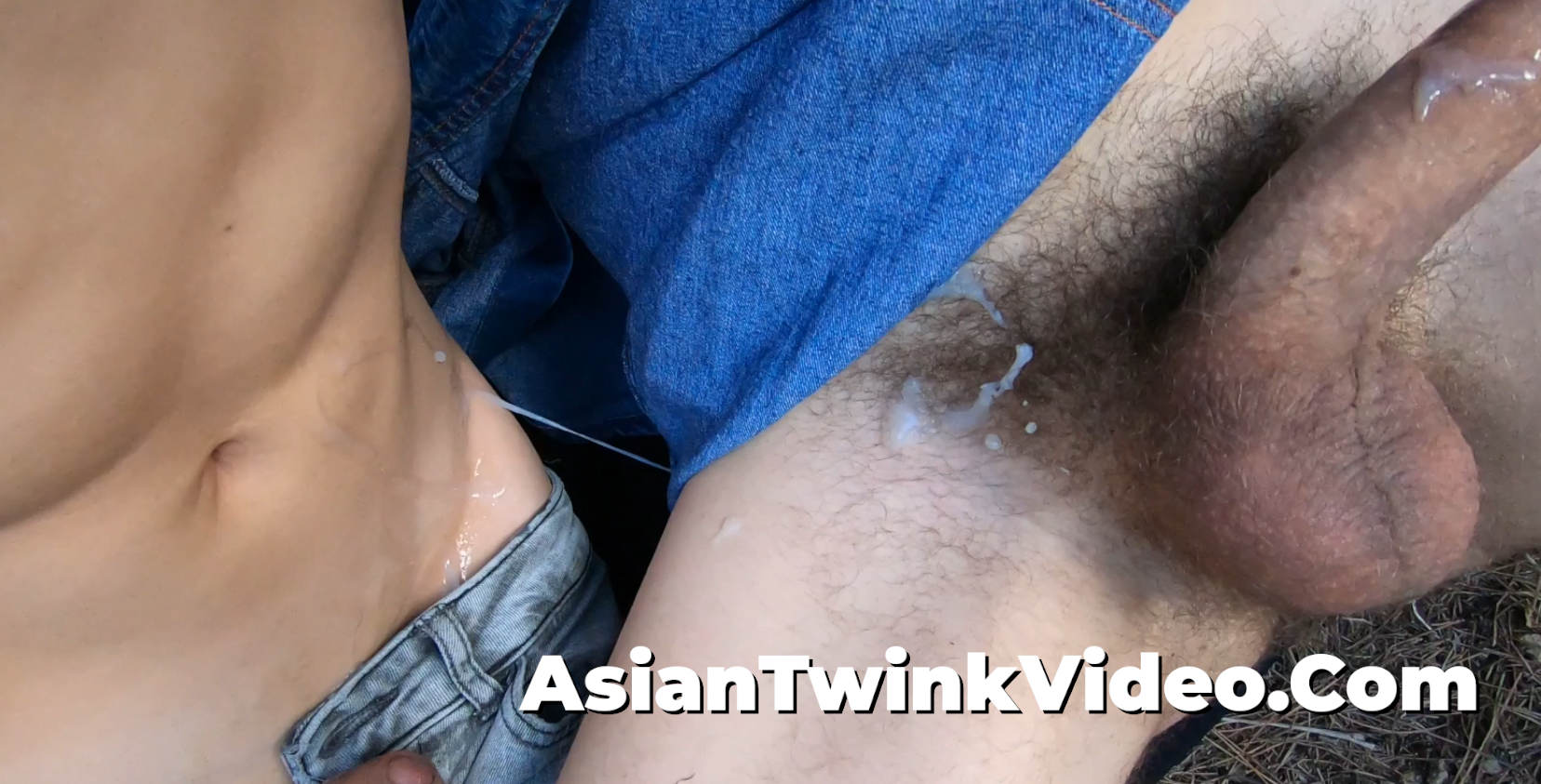 I got close, lifting my thighs, and Stallion's muscles visibly contracted, I looked back at him while continuing stroking his big wet piece and I begged: "stop, stop", but it's too late as our cannons began shooting out some high-caliber, thick drizzle of cum threads thudding on and on simultaneously from both nozzles, with our bodies stiffening from absolute pleasure.
Feeling the hot white jizz in puddles all over and dripping everywhere, I let myself down easy on Stallion, feeling his warmth, and just lay there with him reeling from the ejaculation, and when I looked down, it was a mess on us, our thick mingle cum bridging from my pants to his and still sliding down our skin.
Looks like there's a lot of grime to sort out before hitting back on trail…