Macho White Stud Breeding Horny Asian Twink in the Hammock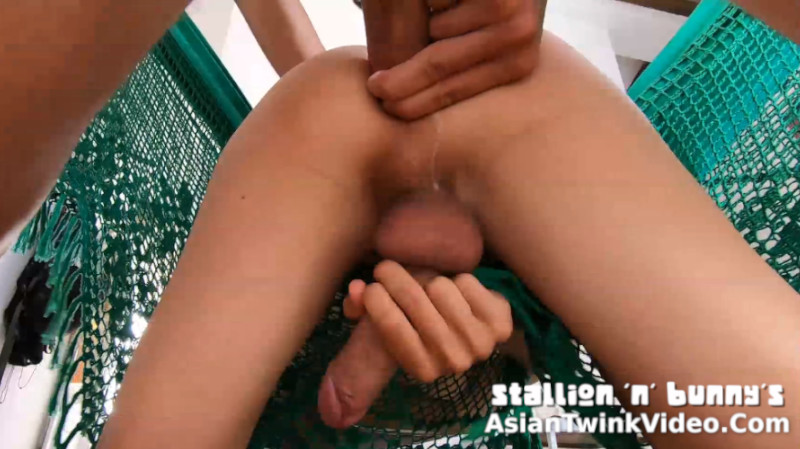 Adventures of Stallion and Bunny – Episode 90
THIS VIDEO IS ONLY FOR OUR FANS. HOW CAN YOU BECOME A FAN?
Join our fan club on Onlyfans.com or on Justfor.fans to see all of our premium content!
Choose one of these options to become a fan:
Join our Onlyfans.com page!
or
Join our JustFor.Fans page!
Watch preview:
Become a fan and watch the full video:
---
Being restrained in the hammock on ropes, I had nowhere to hide but to get dominated upfront by his monster cock!
Welcome to our new home! We have finally found our new place in Lisbon for the next few month.
While we are getting accustomed to the city and our new neighbourhood and the weather, we have already started to experiment with every furniture around the house. Shall we start with this cozy green hammock, stretching across our kitchenette.
It seems like it's going to take an important role in our upcoming homemade videos! When Stallion woke up today with a huge morning boner, Bunny was already chilling in the hammock.
So without further ado, Stall instantly started to calm his morning wood down with Bunny's warm wet mouth… and well what happened next blew his mind …
Sunday morning, half-awake swinging in our hammock, I was just having the wettest dream of how I got gaped by my daddy Stallion when I was suddenly woken up by his strong hormone-pumping huge morning erection across my face.
The wet-dream-come-true made me immediately wrap his hot meat in without a second thought.
The dreamlike sensation made his hot pre-cum taste even sweeter.
My hunky Stallion started to rock my hammock by fucking my face, making me swing to the depth of my throat.
The acrobatic position then transformed into raw thrusting when Stallion straddled over the hammock, tucked my hands in and relentlessly used his restrained helpless sub twink. Being wrapped up in the hammock with ropes, I had nowhere to hide but to get dominated upfront by his monster cock.
Although it's his first hammock gay sex, he didn't just stop there, he had me kneel on the hammock like an obedient and agile servant boy and rammed into my guts from behind to claim his toy on strings.
I got rocked to the point that my stretched legs were cramping to the pleasure.
So I had to kneel then onto the floor with my stomach still on the hammock and serve up my ass to be dominated.
Stallion railed in holding my tiny waist and pounded me from above stretching me and the hammock to the limit, and with a sudden throbbing sensation in my boy-cunt, he bred me profusely to my core, filling me up pulse after pulse, pulling in and out, spilling all over my back side, while my cock began ejaculating too like a fire hose onto the ground without control, matching his every single gush.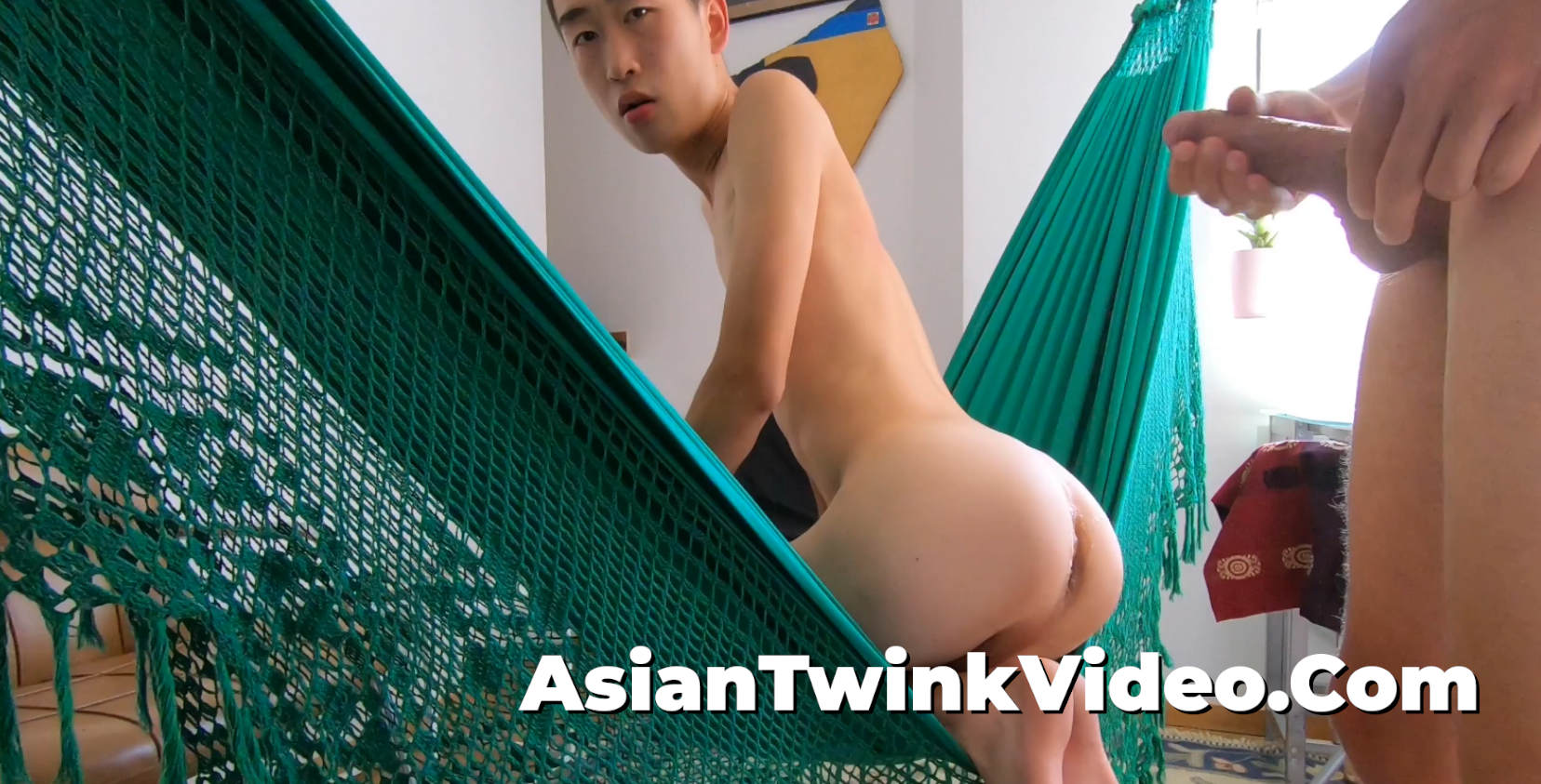 I felt paralyzed and pregnant after the intense furniture test.
I must say hammock is really made for hot and hard-core gay sex…