Sitting on my Horny Bf's Thick Erect Cock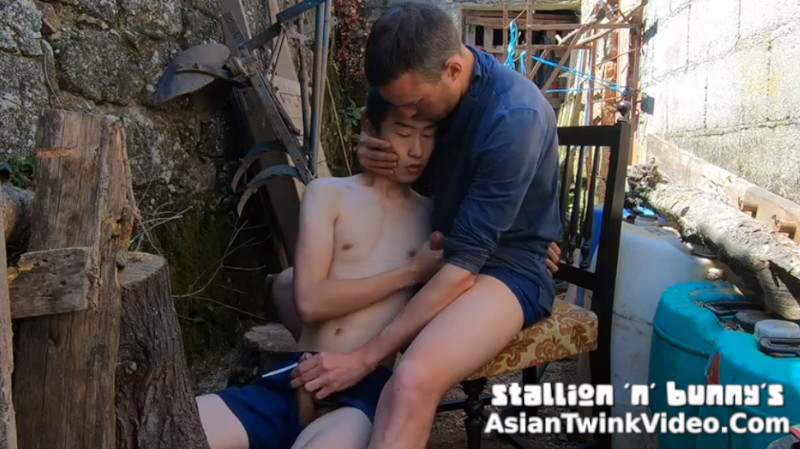 Adventures of Stallion and Bunny – Episode 144
THIS VIDEO IS ONLY FOR OUR FANS. HOW CAN YOU BECOME A FAN?
Join our fan club on Onlyfans.com or on Justfor.fans to see all of our premium content!
Choose one of these options to become a fan:
Join our Onlyfans.com page!
or
Join our JustFor.Fans page!
Watch preview:
Become a fan and watch the full video:
---
His pumped sweaty balls get licked and worshipped by his boy's little tongue
Chopping wood and banging bussies, that's a real man's job. When my lumber jack in boots takes a rest from the heavy duty, he sharpens his axe while getting his own man-tool worked up by his horny twink boy.
His pumped sweaty balls get licked and worshipped by his gay slave's little tongue until the wetted up weapon goes berserk and penetrates to my deepest spot by sitting me down between his muscly thighs..
I get tossed up and down on his lap trying to balance on that enormous stick as my cock bursts hands free onto his hands clenching on it.
He sticks that wetness all up my mouth kissing me, before bending me down onto a wood stub and pounds me in making the cum on my cock splash all over my thighs.
He thrusts deeper and stronger until his bottom moaning loudly to rain down threads of boiling thick cum onto my back, right after a toe-clenching intense prostate orgasm!