Young Gay Teammates, With Benefits!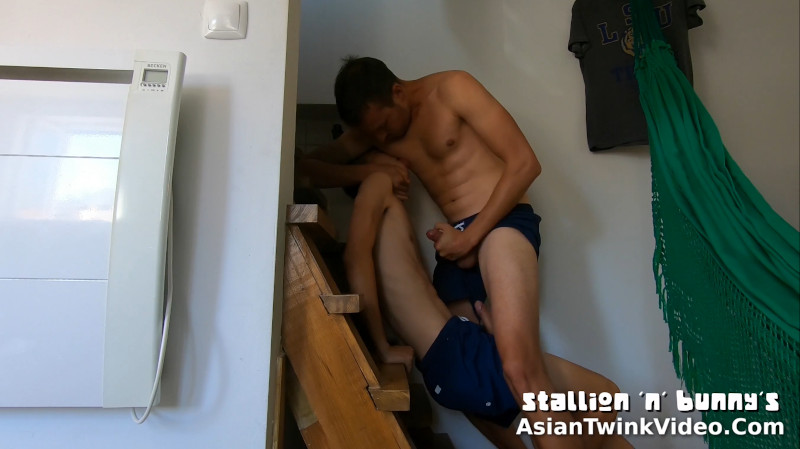 Adventures of Stallion and Bunny – Episode 93
THIS VIDEO IS ONLY FOR OUR FANS. HOW CAN YOU BECOME A FAN?
Join our fan club on Onlyfans.com or on Justfor.fans to see all of our premium content!
Choose one of these options to become a fan:
Join our Onlyfans.com page!
or
Join our JustFor.Fans page!
Become a fan and watch the full video:
---
Stallion's dominant hose of a cock finally got pulled out to spurt his boiling cum onto my hairless twink face like a firework!
We had the hot idea of going jogging in matching shorts this morning, then came back home feeling like two horny teammates after sweaty training.
Any touch could spark up another raw session.
So when curious Stallion cornered me on the stairs, we ended up trying out each other's body before blowing two huge messy loads right on the steps.
When it comes to bodily coordination, close teammates sure do it better.
After an intense session of training and jogging, Stallion uses that knowledge on me in the most unexpected time and place.
The groping into each other's pants started as we could not hold in our curiosity any more, before tongue kissing intensely to get a raw taste of each other.
Stallion just wanted to get inside me so bad as he sat me down onto the uncomfortable stairs, took my hand off of his rod peeking out of his trunk and forced my lips to it.
I wrapped in my daddy's hormone-pumping cock tip after a long wait from under his trunk and sucked it like a lollipop.
My hot white stud then gave it all to me by an interracial gay face-pounding holding my ears as I support my upper body up from the stairs to take the challenge religiously.
My cock that's also peeking from below my trunk pumped in sync with the rhythm, and as Stallion's dominant hose of a cock finally got pulled out to spurt his boiling cum onto my face and body like a firework as he moaned like a horny animal, mine pulsated and squirted out threads after threads of jizz onto my already soiled smooth body.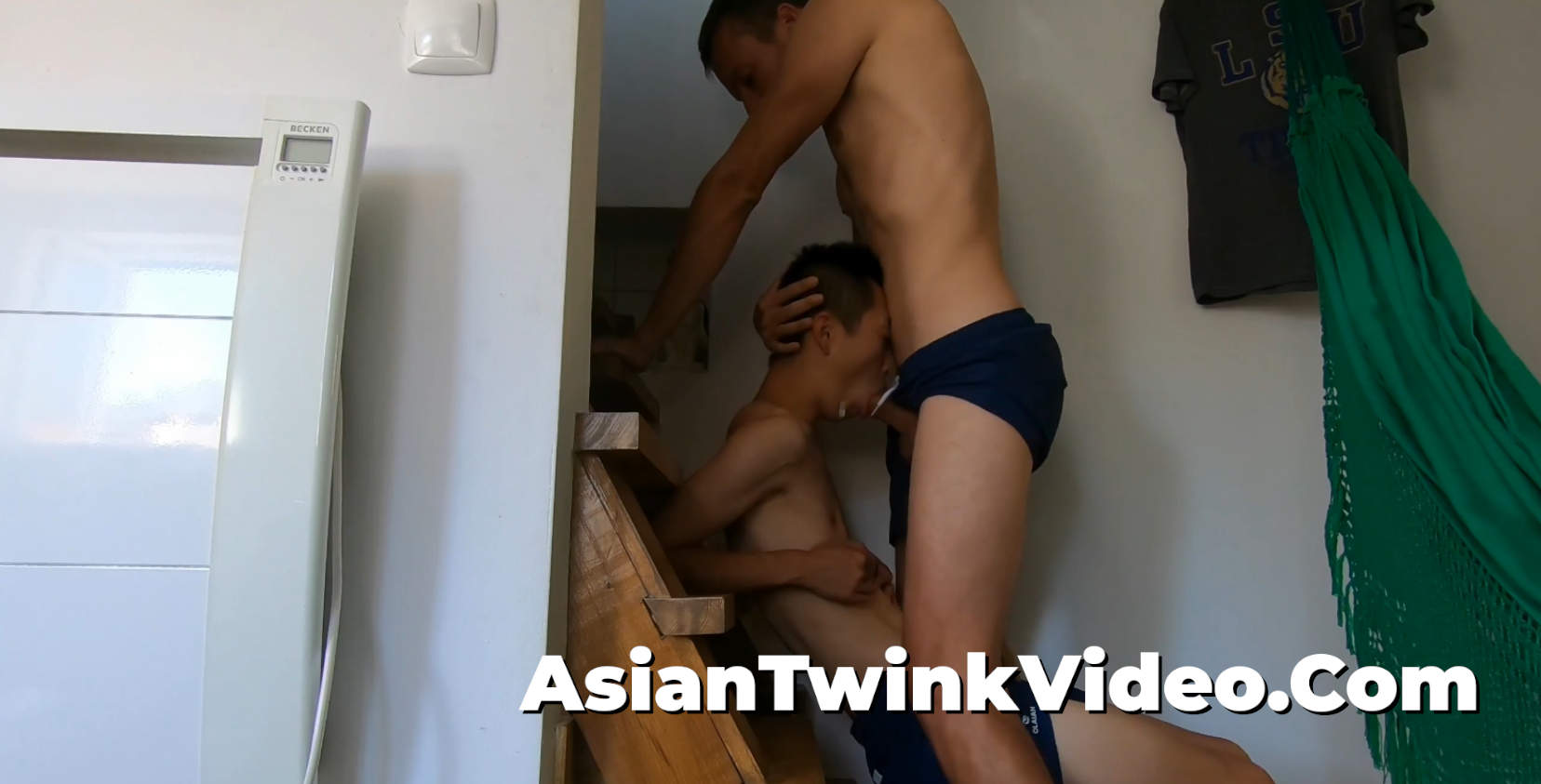 The massive healthy cum that was shot onto my innocent teen freckles before dripping down onto my chest was so thick, it made slimy bridges here and there, and I wore them with pride with sweat on my pores..