White Stud Dominating & Breeding a Young Asian Twink's Ass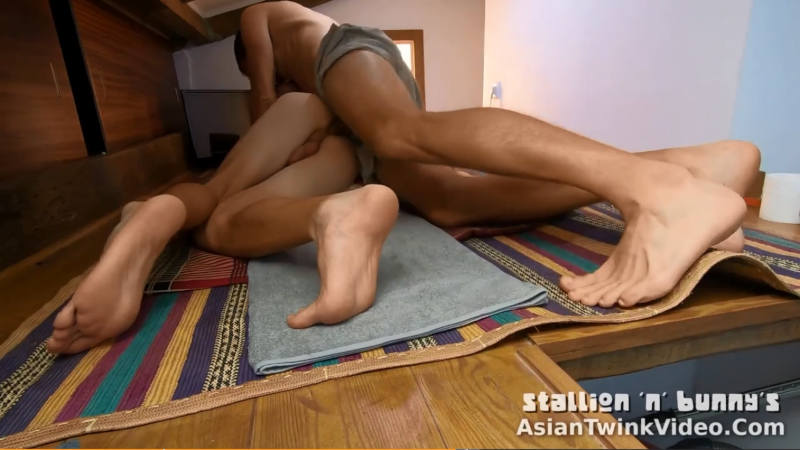 Adventures of Stallion and Bunny – Episode 94
THIS VIDEO IS ONLY FOR OUR FANS. HOW CAN YOU BECOME A FAN?
Join our fan club on Onlyfans.com or on Justfor.fans to see all of our premium content!
Choose one of these options to become a fan:
Join our Onlyfans.com page!
or
Join our JustFor.Fans page!
Watch preview:
Become a fan and watch the full video:
---
Nothing better than waking up to a sweaty sex, and taking your boyfriend's cock from the side!
Having a naked nap in our stuffy attic got unbearably hot when my daddy railed my twink ass from the side with his second morning boner. Nothing better than waking up to a sweaty sex, taking your boyfriend's cock from the side, and then to get bred for the second time..
Old habits die hard, Stallion can never leave me alone after a nap, with his boner knocking at my backdoor.
He closed in on my naked body with a hump on my backside, his steaming body wrapping me in from all sides.
I was being slowly woken up to have him tentatively and curiously tracing my peachy Asian bubble butt with the tip of his cock head he took out from his pants.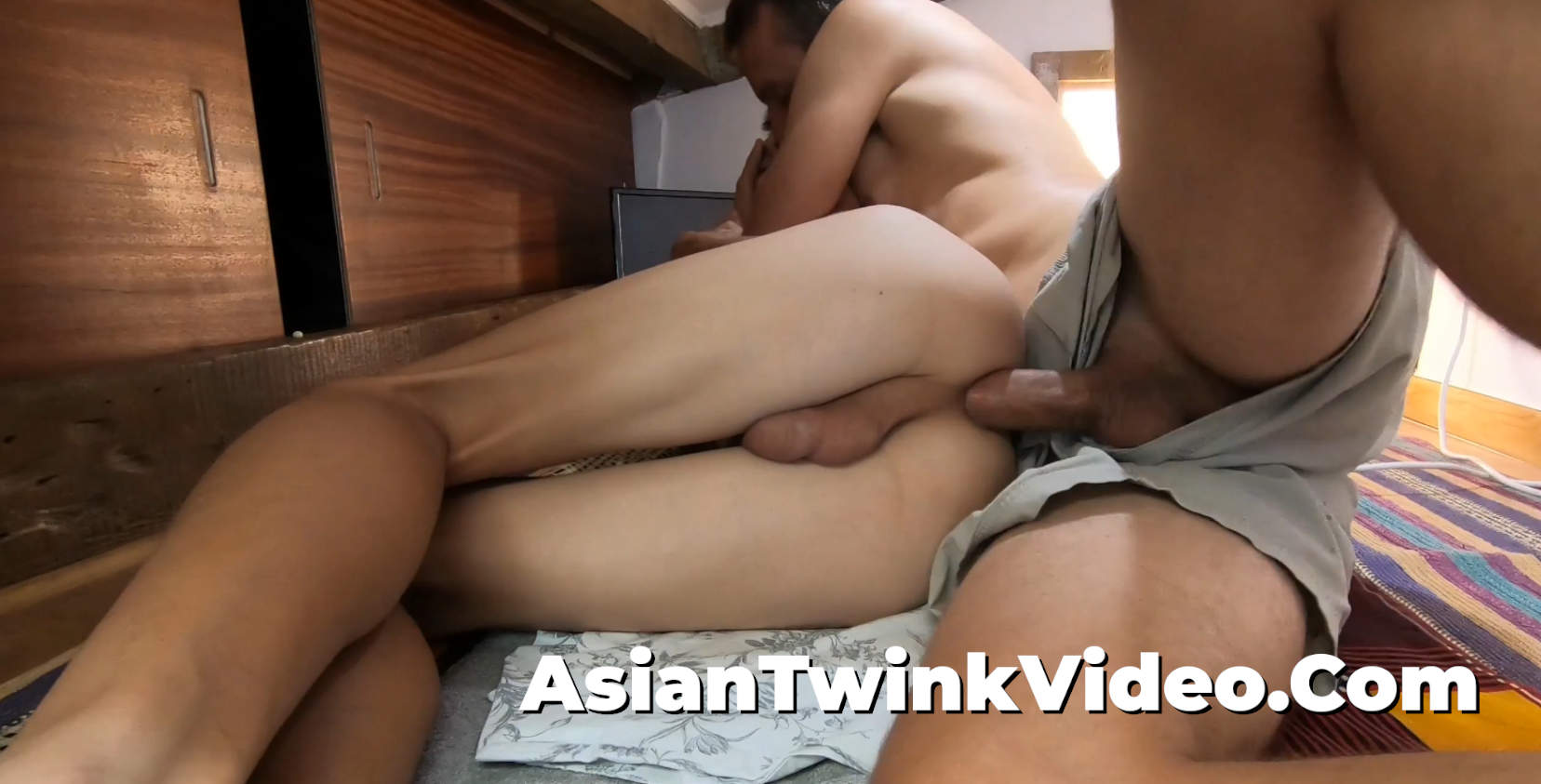 To make the whole situation even stickier he played with and smeared his pre-cum in onto my tiny hole and rammed in from the side to take his prize.
The trust threw me off my respite before Stallion held me down in my place to slide in and pound me more.
Feeling his long hose invading into my deepest points while I have nowhere to run got me so worked up and I leveraged up my bum and invited him in to fuck me like an animal having an intercourse. Stallion held my one leg up, while I grabbed the roof beam with my other foot lifting myself up to serve my daddy's hungry cock, and as I back in, he pounded in, then pressed me ass down tight to wrap his piece to breed me in like a bitch.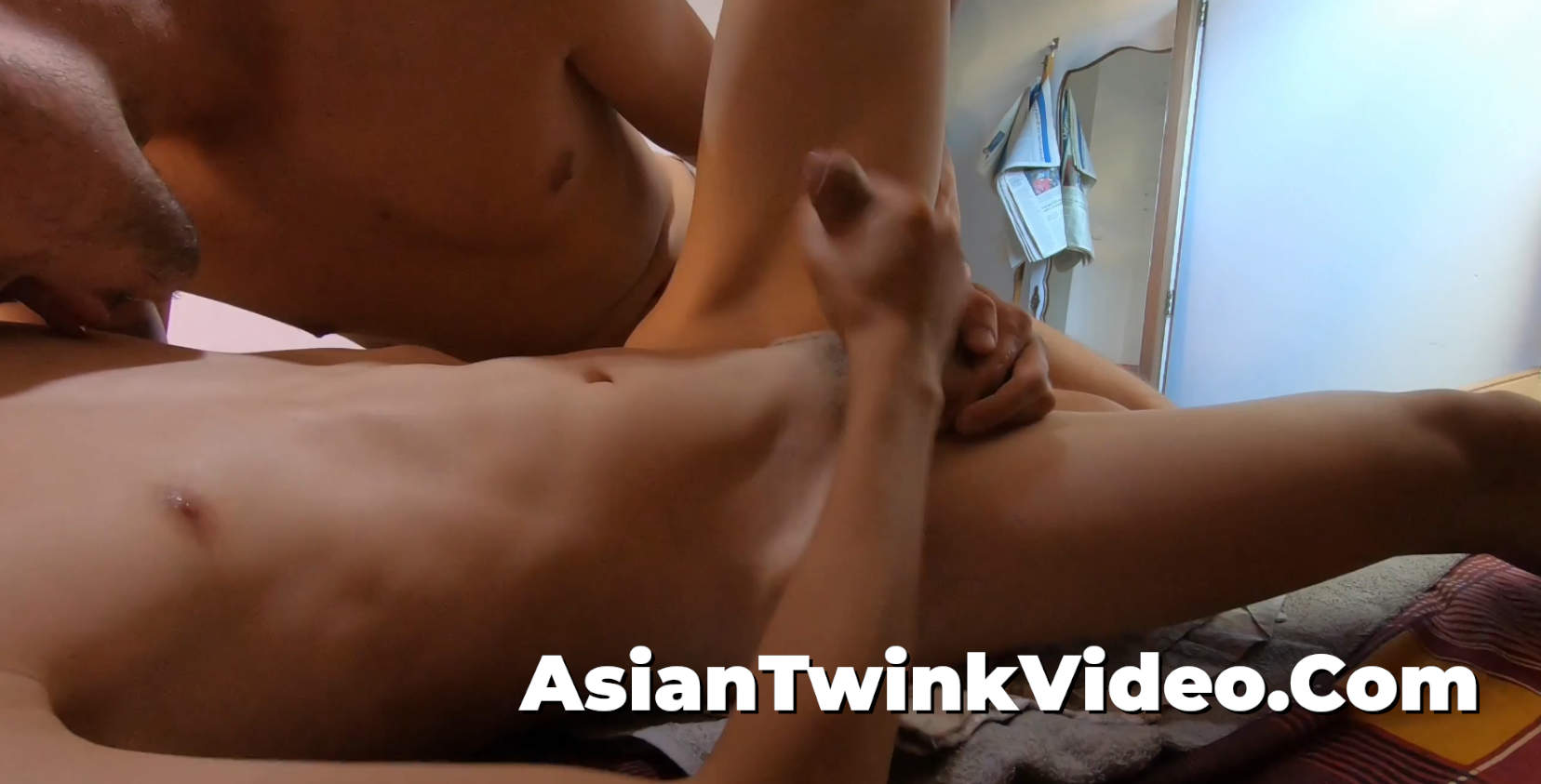 He pulled out to paint my teen ass with more jets of milk and then bred back in with his still ejaculating dick to get me absolutely impregnated…