Fucking My Tiny Asian Twink Lover in a Hotel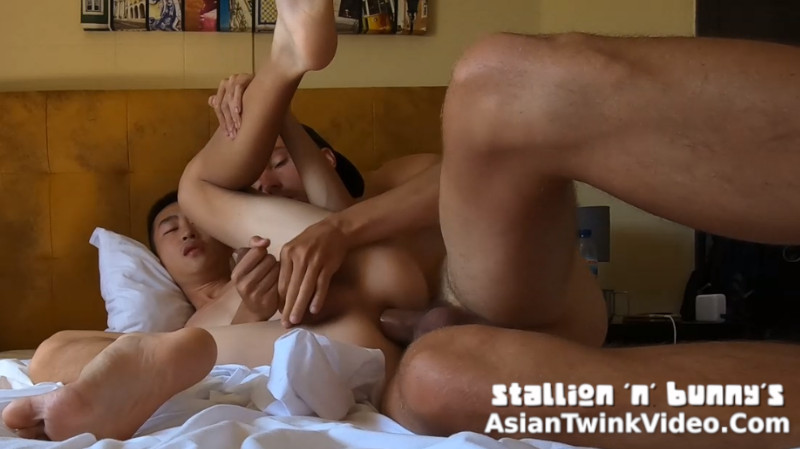 Adventures of Stallion and Bunny – Episode 87
THIS VIDEO IS ONLY FOR OUR FANS. HOW CAN YOU BECOME A FAN?
Join our fan club on Onlyfans.com or on Justfor.fans to see all of our premium content!
Choose one of these options to become a fan:
Join our Onlyfans.com page!
or
Join our JustFor.Fans page!
Watch preview:
Become a fan and watch the full video:
---
Stallion went back and forth to edge us both to the point that when he trembled orgasmically and bred my ass, making a full creampie, my jizz gushed out
We decided to leave Porto after all, and now we are in Lisbon!
Stallion woke up early this morning and side-fucked his bottom twink's ass, dominating me in our favorite position.
It felt so good when his big cock slid in and pounded my G-spot. My ass is still sore, filled with Stallion's love while writing this…
An exciting day ahead in this new city, plenty of time for a long, cuddly morning gay sex, Stallion took his time to slide his big cock over my body and give me tongue kissed to get me so hard that my pre-cum was leaking out without restraint.
Stallion took advantage of this to lubricate his piece while spit playing to have me totally anointed with his wild manly scent.
After the intense sitting and face fucking which I've been missing for days Stallion laid beside me just the way we had sex for the first time and gently but dominantly thrust in daddy's well-lubricated cock.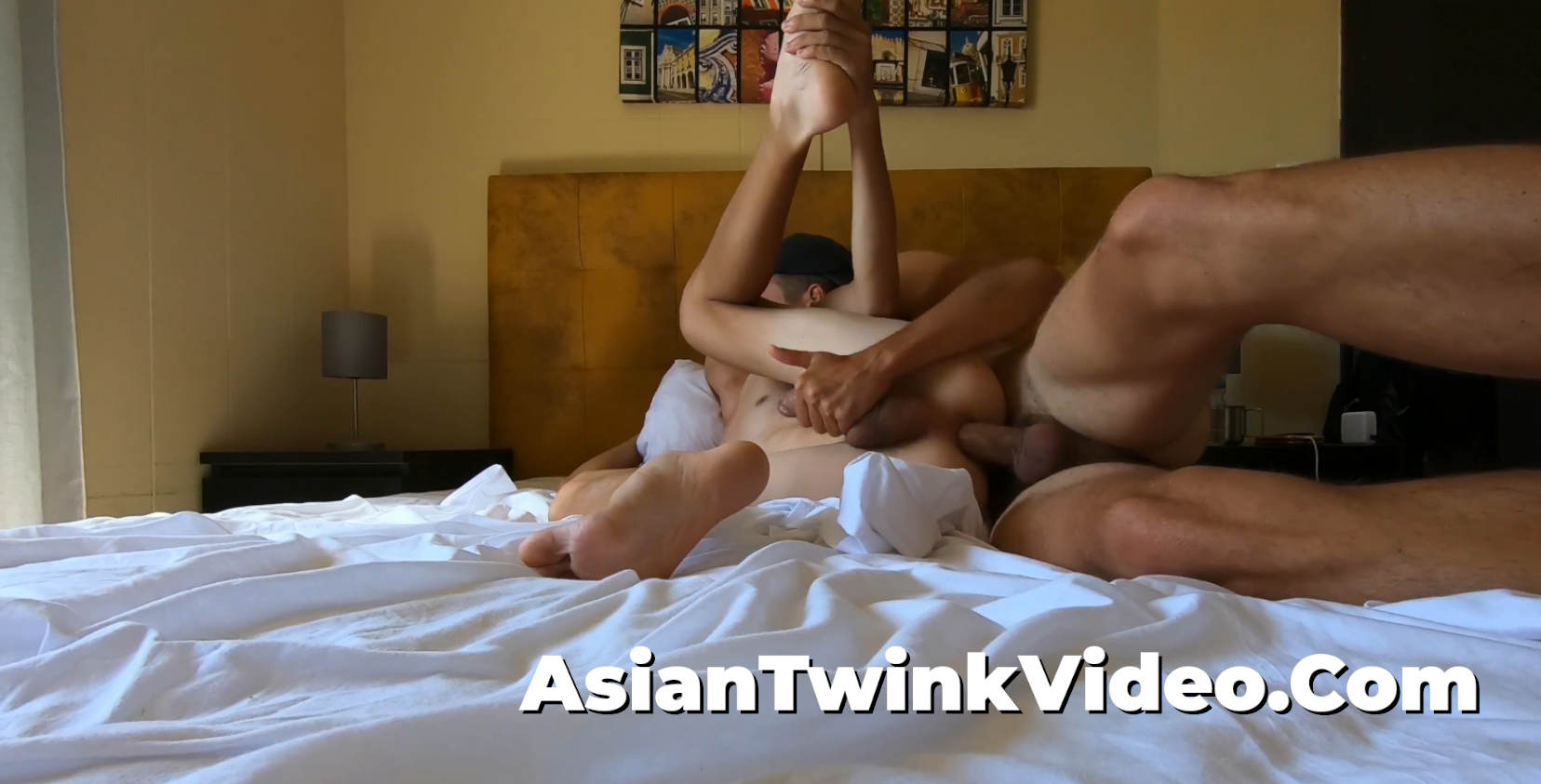 My pre-cum got pushed out again dripping onto the sheet while I moaned like a cat getting punished from behind.
As Stallion took control of my Asian dick tucked in between my legs, and got me crazy by jerking it, licking and playing with my nipple all the while pounding the fuck out of me from the side.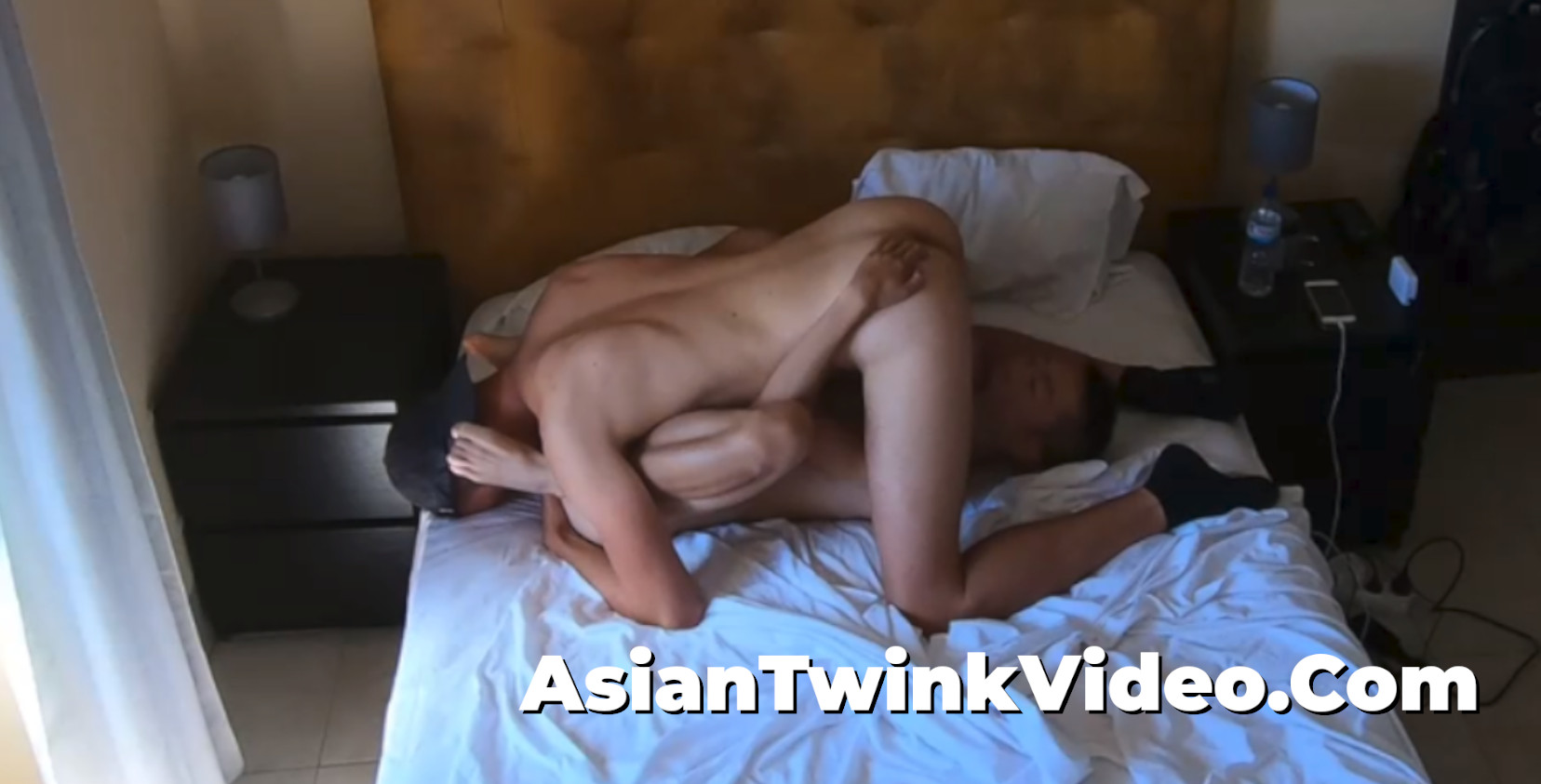 My cock gets a rush of signal of cumming every time he glided by my prostate deep inside me. Stallion went back and forth to edge us both to the point that when he trembled orgasmically and bred my ass for the day, making a full creampie, my jizz was gushed out from the ultimate elevation that is the beauty of edging…