Asian Gay Twink Vs Gay Stud Frottage Challenge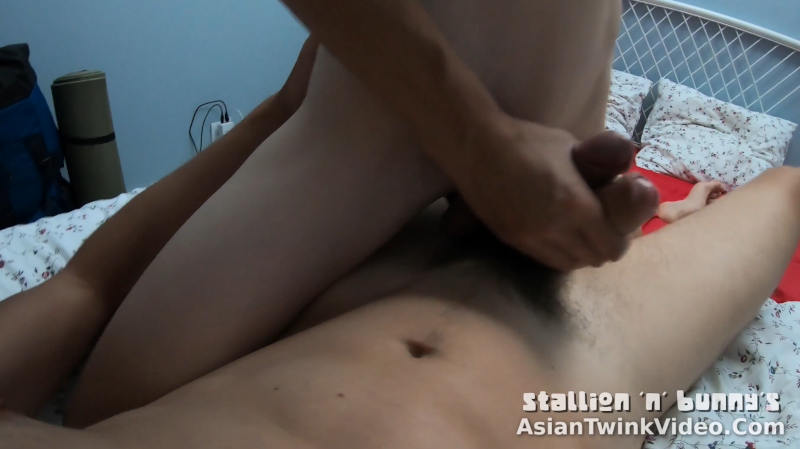 Adventures of Stallion and Bunny – Episode 86
THIS VIDEO IS ONLY FOR OUR FANS. HOW CAN YOU BECOME A FAN?
Join our fan club on Onlyfans.com or on Justfor.fans to see all of our premium content!
Choose one of these options to become a fan:
Join our Onlyfans.com page!
or
Join our JustFor.Fans page!
Become a fan and watch the full video:
---
Rubbing dicks against each other, jerking two cocks with one hand until we cum!
Like two best friends or after a day in the summer camp, the horny teen gay campers got back, locked the door and jumped right on bed to rest our sore feet.
In our hot and stuffy room, we had to take everything off, and one day of not seeing each other's naked body got up all worked up again for some exchange of bodily fluid.
So we began rubbing each other up and down, I ran my hands down Bunny's tight twink body and grabbed his big twink cock assuming control over him, he in return hectically jerked on my meat while sucking my toes.
After a feet worshiping by my kinky boy, the little twink took control of my big shifting gear then gave it nice deep throat, almost wrapping it entirely when I probed him to a choke.
He then naughtily tried to play more by  frotting his straight big cock on mine, a trick we had yet to try.
He started to edge both cocks going up and down with the hand, while humping and thrusting curiously.
His hands could hardly hold both cock as the same time but the sensation of rubbing our genitals directly on each other was so intense that he couldn't take it any longer and started to ejaculate out his sack-full of cum onto my larger cock, making a huge mess.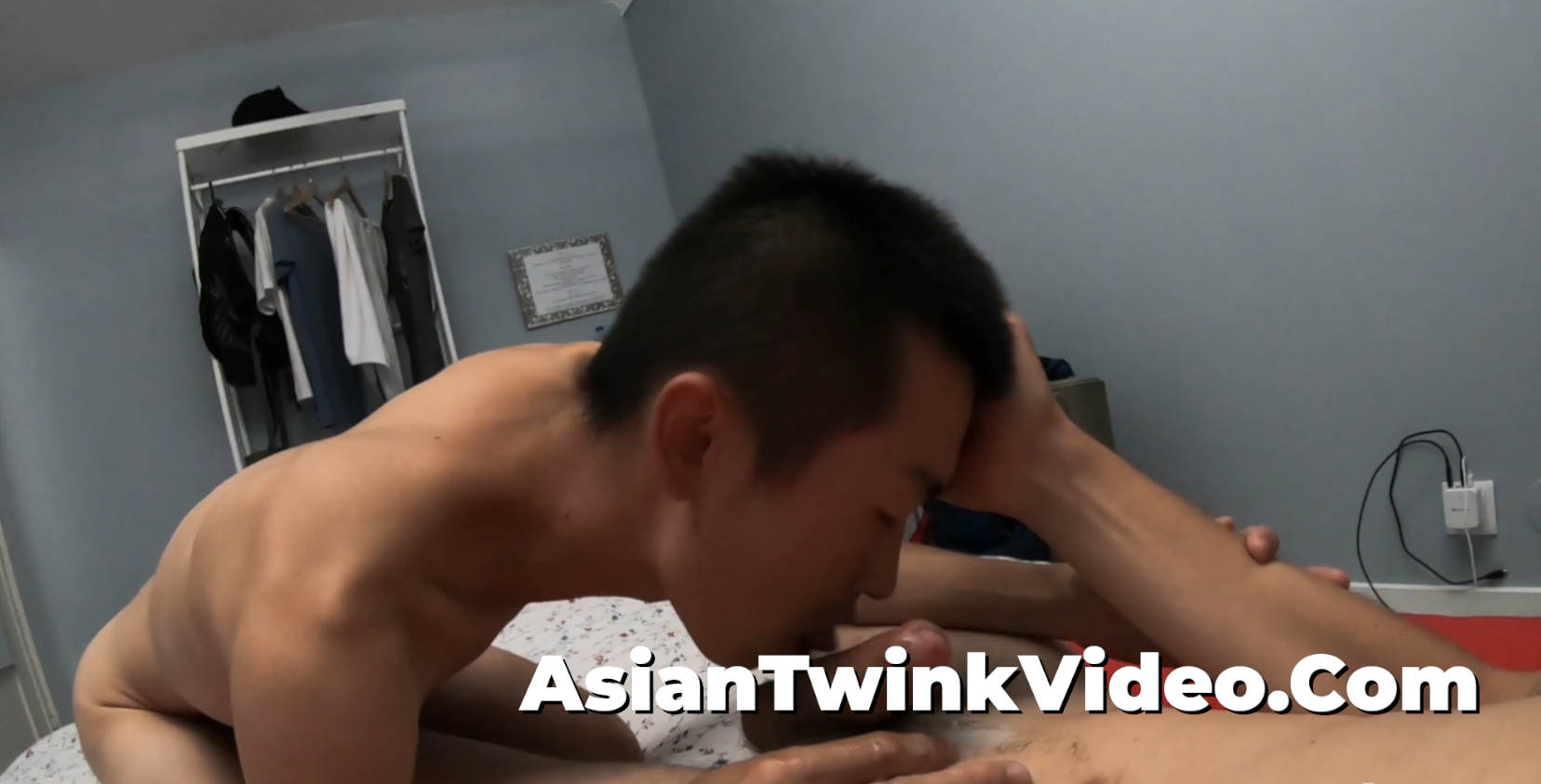 He trusted in post-cum momentum making the sweet hot semen wrap my tool, making me begin shooting like a fire-hose onto myself in uncoordinated pulses with my ball sack contracting every drop onto the mess he made already on me. Bunny panted and gasped for air after the double orgasm, then went down to lick and swallow the entire pool of two cock's essence, he's gonna grow big after this nutritional meal…