Cute Asian Twink Jerked Off By His White Step Brother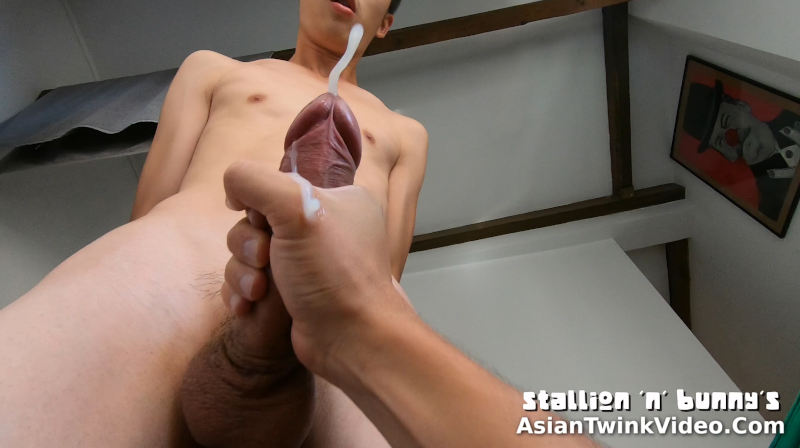 Adventures of Stallion and Bunny – Bonus Video
THIS VIDEO IS ONLY FOR OUR FANS. HOW CAN YOU BECOME A FAN?
Join our fan club on Onlyfans.com or on Justfor.fans to see all of our premium content!
Choose one of these options to become a fan:
Join our Onlyfans.com page!
or
Join our JustFor.Fans page!
Become a fan and watch the full video:
---
My step brother asked me to drop down all my clothes and close my eyes
My step bro told me he's going to show me what is it like to be jerked off. After three days of anticipation and no-cum, my spirit got as pumped as my dick.
So when my step bro asked me to drop down all my clothes and close my eyes, the excitement already got me hard as a rock only to have him take control of my toy and give me a real surprise.
My overgrown teen cock which seemed too mature for my skinny teen boy body got stroked hard!
I was taken by surprise but the thrill couldn't calm down so my boner had to be subjected to my step brother's strong forearm.
The strength and cadence of my step-brother jerking a big cock got my blood running and all channeling down to my cock, and I had to grab on to the furniture before I gave up all control to have my step bro play the rod with my hands tucked back to the back of my hip.
The shame and pleasure under his thrall sent chills down my spine and before I could beg or defy, my piece already lost control before my mind did and spurted out like a water cannon forward, onto the cam and down onto carpet.
I could feel jet after jet of heavy semen leaving my trembling body as step bro milked out every last drop from the hot weapon..
I was left reeling from the thrill of the best brotherly gift ever.