Backpacking Gay Twink Pilgrim Fucked
Adventures of Stallion and Bunny – Episode 83
THIS VIDEO IS ONLY FOR OUR FANS. HOW CAN YOU BECOME A FAN?
Join our fan club on Onlyfans.com or on Justfor.fans to see all of our premium content!
Choose one of these options to become a fan:
Join our Onlyfans.com page!
or
Join our JustFor.Fans page!
Become a fan and watch the full video:
---
He was lying on his huge backpack ready for some real missionary-style fucking!
Against the backdrop of the great cathedral of Santiago, I sat my naughty little pilgrim back onto the bed before he's eager to hit the road again.
He looked up at me piously when I whipped out my long hard cock for him to worship. I flipped his cap back and started to sanctify his throat in this holy city.
My Asian twink took it like a champ, looking up at me with such piety while getting fucked in the face.
I then pushed my Asian boy off balance and had him lie on his huge backpack for some real gay backpacker sex, missionary-style.
As I whipped my cock well lubricated from the deep throat to tap into his virgin hole, I spread out his legs, picked them up onto my shoulders and pounded my weight into his helpless boy pussy.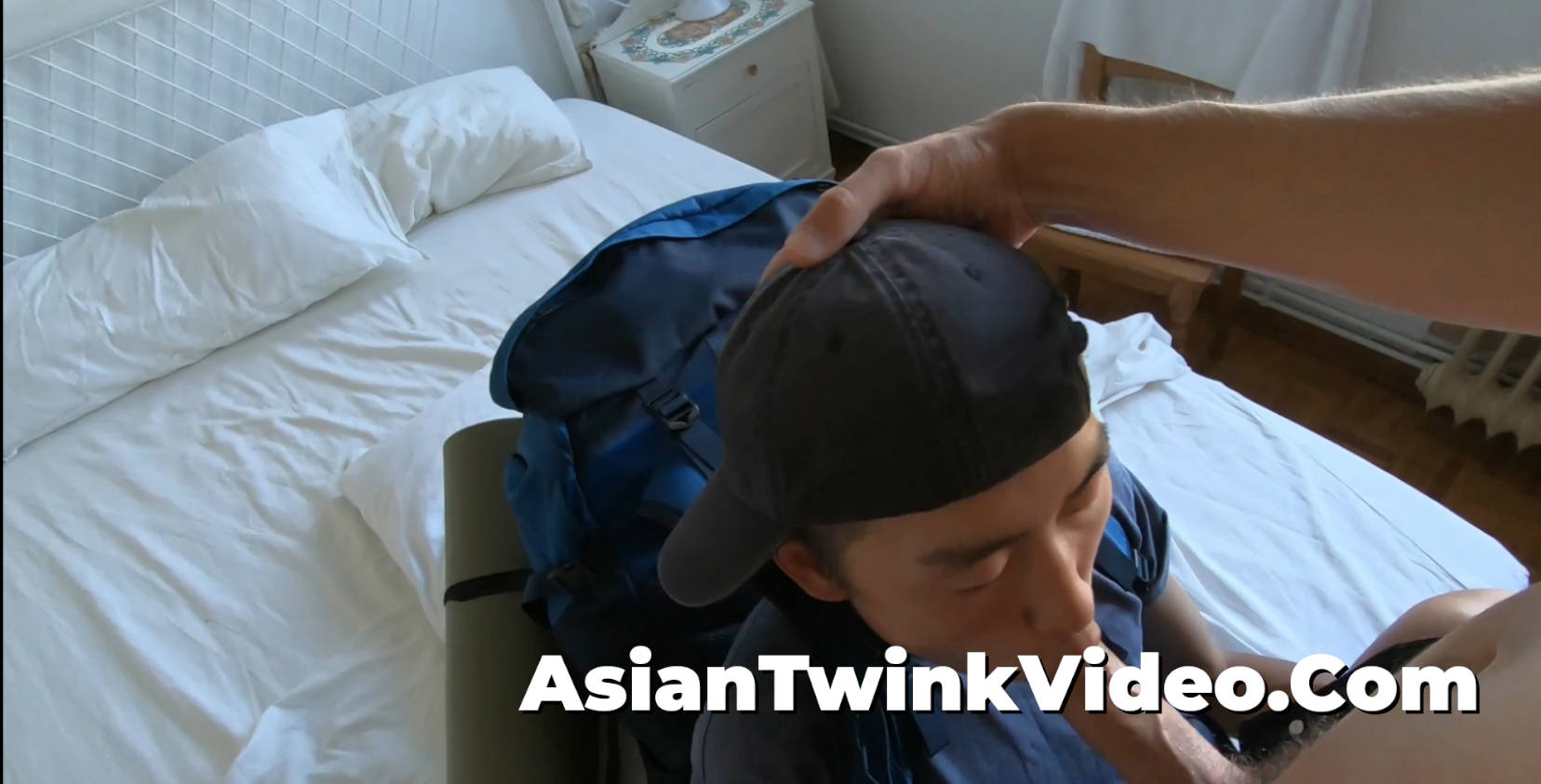 His little body's being dominated on his huge backpack until he began shooting onto himself and onto his backpack uncontrollably before I burst inside of him, pumping hot load breeding the petite twink being wrapped so tight inside.
I bred him so full to the point that when he stood up without pants, his bussy dripping cum all over the place when he went to catch a breath by the window…