Eating Twink Ass And Breeding It As a Morning Exercise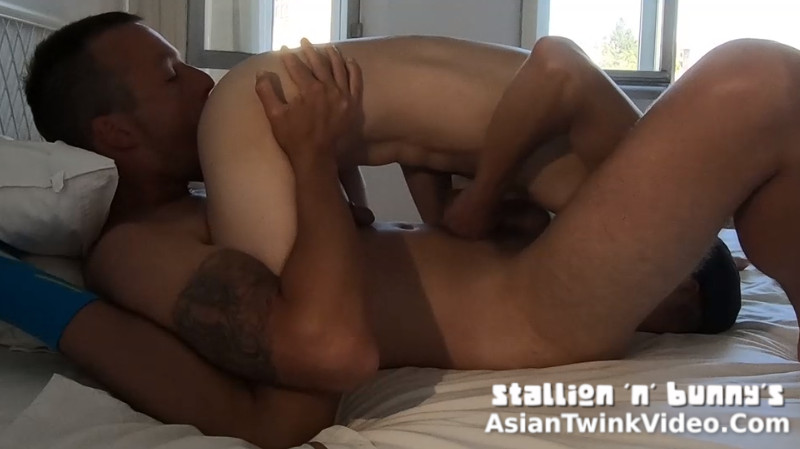 Adventures of Stallion and Bunny – Episode 82
THIS VIDEO IS ONLY FOR OUR FANS. HOW CAN YOU BECOME A FAN?
Join our fan club on Onlyfans.com or on Justfor.fans to see all of our premium content!
Choose one of these options to become a fan:
Join our Onlyfans.com page!
or
Join our JustFor.Fans page!
Become a fan and watch the full video:
---
My Asian boy served me by sucking my cock while getting tongued-fucked in his boy hole from behind
We arrived in Spain's holiest city, where normally thousands of pilgrims would arrive every single day.
But of course because of the COVID pandemic, only a fraction of the tourist mass remained here as well. We are so blessed to be visiting these places without the crowds!
This is a truly beautiful city, with outstandingly well preserved medieval architecture.
Of course we are not the typical devout pilgrims.
We arrived quite late to our hotel, and the next day morning Stallion woke me up with some intense ass-eating which of course ended up with him filling me with a massive amount of cum again. Daddy creampied his gasian so deep into me that the last drop of it only left my body later that night…
Half-awake this morning, first thing I saw was the twin spiral of the Great Cathedral of Santiago towering on the hill.
With its glamour dominating the horizon, it's hell of a sight to wake up to. The inscrutable holiness of our locale took me by surprise with a huge morning boner.
And seeing bunny still in a slumber lying on his stomach with his perfect little butt up, I was reminded to make the best of our stay here.
So I went back on the bed, to bury my face between his sweet peachy cheeks, suddenly making him purr out loudly in his dream. But as I started to pry them open more and more with the tip of my tongue, his purrs began turning into moans as he started to wake up to his ass getting rimmed intensively to the point that his morning boner began dripping our dews.
My horny Asian boy got up to serve his man by giving a blowjob on my veiny cock while getting tongued-fucked in his bussy.
We're having the hottest man on boy 69 with the holiest church Spain bearing witness, but that's not just it, as bunny moved on to grind my pumped-up cock between his cheeks, prepping and wetting his horsey up for his ride.
I bent my hard-as-fuck cock forward and backed my bunny down onto it make him gasp as his morning tight hole was getting stretched open. I then nastily hugged him down onto me to push my cock all the way in, bunny's feet clenched up against my ribs in his colorful socks as I began digging him down for more.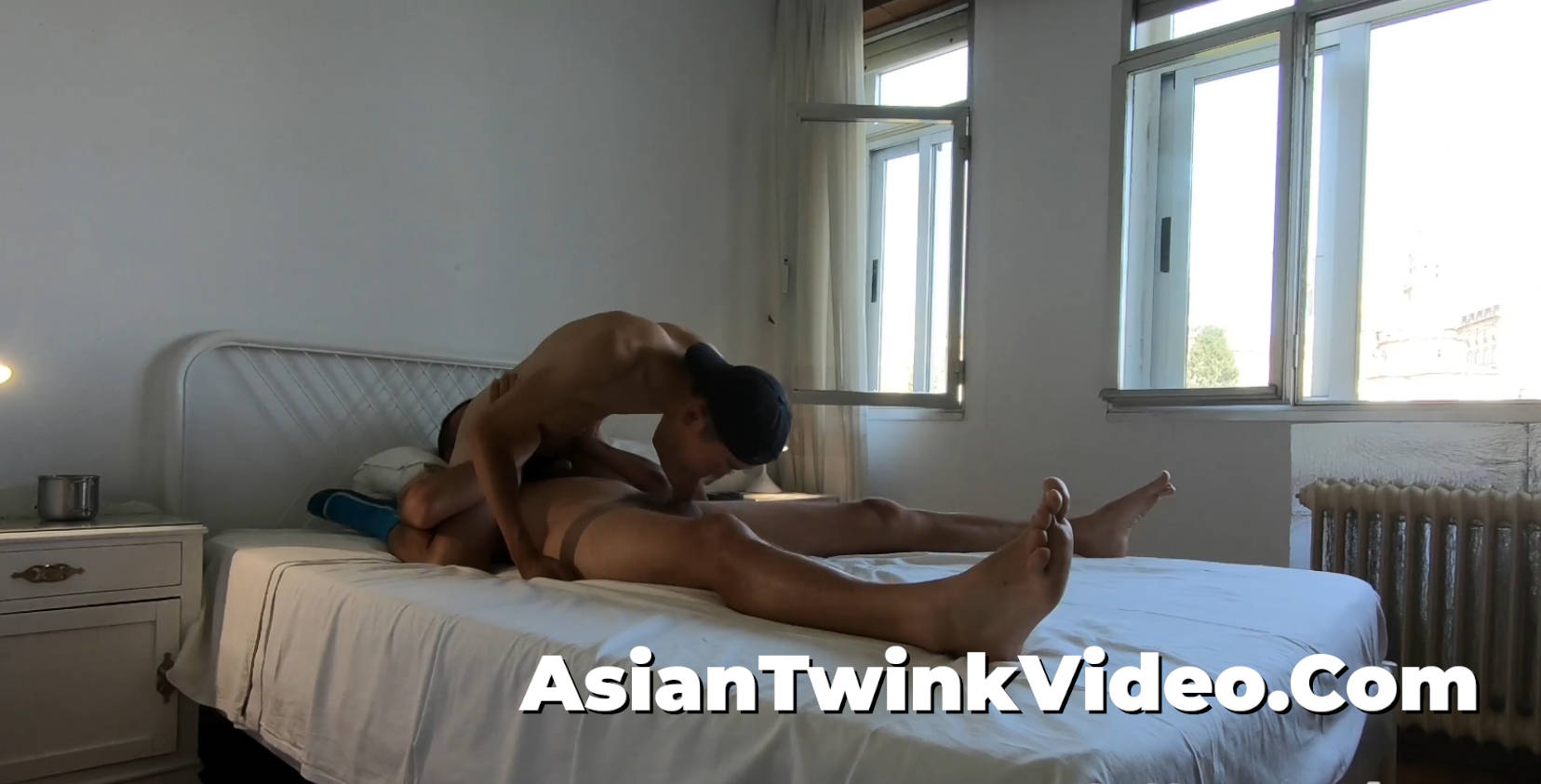 I excited Bunny's boy-cunt so much with my intense pounding that he picked up his tiny waist and began to ejaculate his sweet juice all over himself the second he began caressing it.
Mouth open, and sweat dripping down his nose, he's gonna almost pass out from pleasure as his sweet hole tightened making my edged rod began spurt against his g-spot uncontrollably, pumping the seeds deep deep into his cunt and not letting one drop escape.
Bunny collapsed down on top of me now filled with my juice, that's quite a reward he got the first morning in this holy city.