Asian & White Twink Couple Fucking Naked Outdoor On Rough & Rocky Shore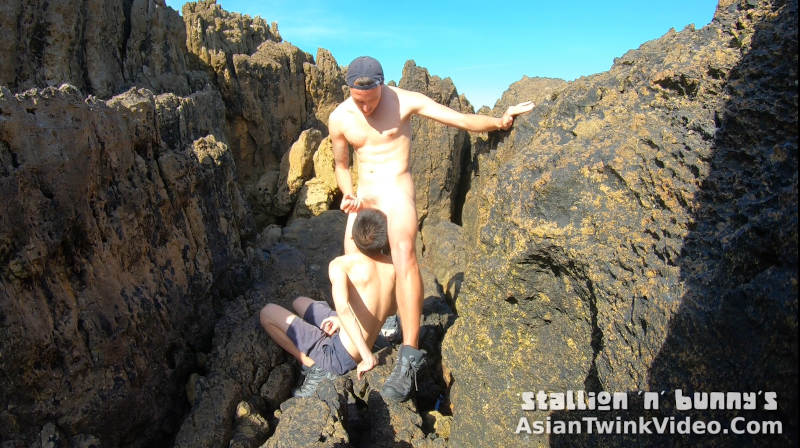 Adventures of Stallion and Bunny – Episode 72
THIS VIDEO IS ONLY FOR OUR FANS. HOW CAN YOU BECOME A FAN?
Join our fan club on Onlyfans.com or on Justfor.fans to see all of our premium content!
Choose one of these options to become a fan:
Join our Onlyfans.com page!
or
Join our JustFor.Fans page!
Watch preview:
Become a fan and watch the full video:
---
My big boy picked me up and had me lean forward on the rocks, then went down on me rimming my twink hole to prepare for his domination in my boy-pussy
Ahh.. confinement measures are easing and we can have a sweet taste of sweet freedom again!
As a prepping to continue on our horny gay backpacking journey we went hiking again today.
Far enough from the city, on a picturesque hiking trail by the shore, Stallion proposed to get off the trail and climb down on the rocky shore to have some fun in the sun…bare naked!
Hot and remote, our desires are burning inside our shorts as we trek across the sharp and stony shoreline, the setting brought us all the way back to the island, and reminding us of the necessity, so we scaled down to the more rocky part as quickly as we can to relieve the tension.
Just by a window leading out into the sea we found our spot, unrelenting is the sun, we had to strip, only for some more sweating to come.
Stallion's jacked-up body got glazed by the sunlight, accentuating the lines and edges, making me succumb to his virility.
His lowered his swimmer pass his v-cut, whipped out his long-hard want, and reeled me in to his balls, making me pleasure him from the root.
I licked his sweaty ball with all my taste bud, getting my horsey super pumped. He turned me to my knees and fucked his rod down my throat in one go, asserting himself in my face from above.
I took it like a sunray, balancing myself on the sharp rocky edges to serve my best.
My big boy then picked me up and had me lean forward on the rocks, then went down on me rimming his tiny twink's hole to prepare for his domination in my bussy.
After getting me completely wet and desperate bare naked with shorts dangling on one ankle, he got up to conquer my ass. Suddenly receiving his iron rod completely inside me in this unlikely place made me roll my eye in pure pleasure. Stallion pushed in deeper and deeper and pounded me with his hands running all over my body.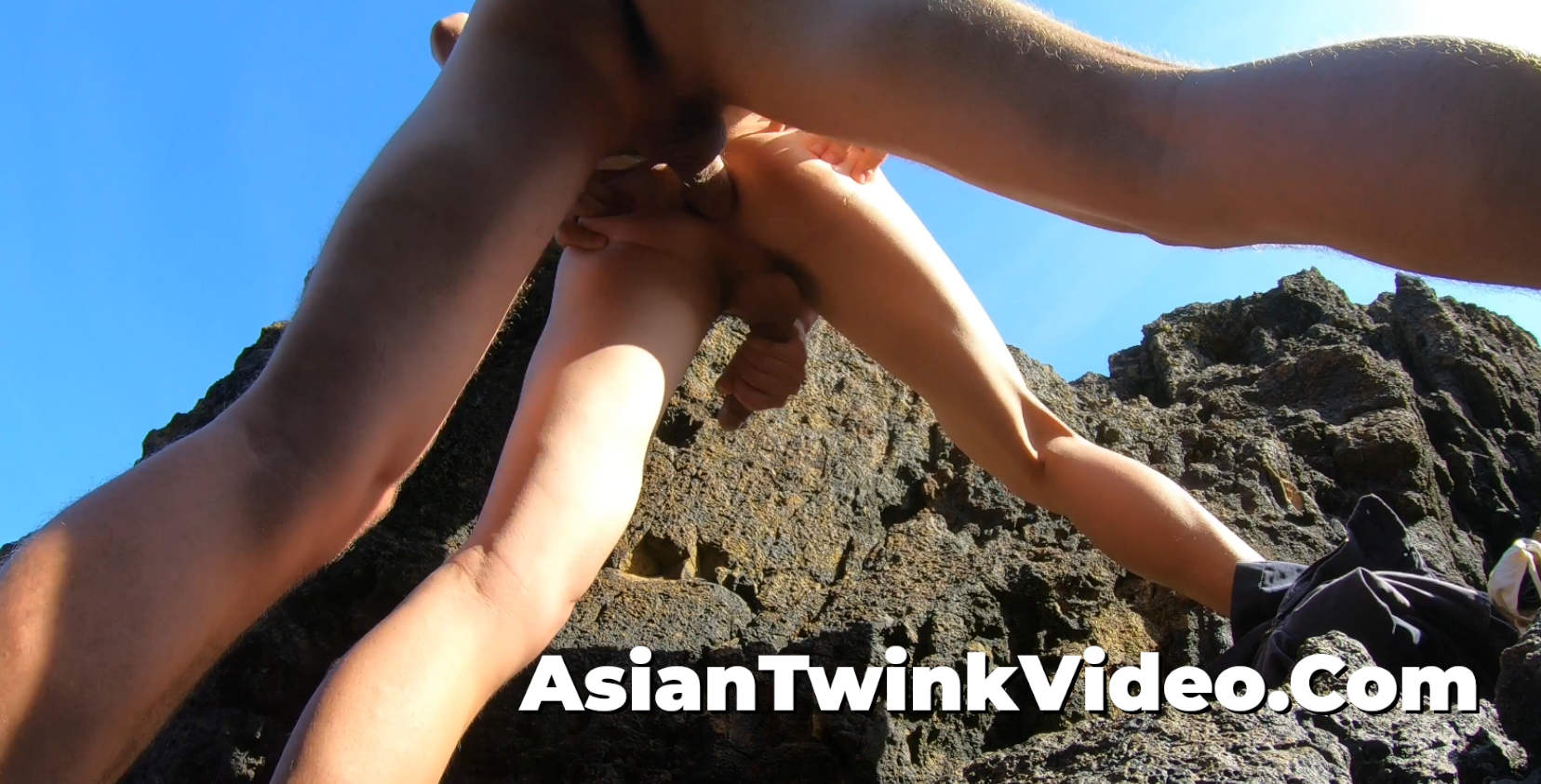 As he squeezed my hole tight to wrap his piece all in, I couldn't help and started to drip cum from my cock, Stallion saw that and fucked my prostate recklessly making me rain down the jizz from the orgasmic rush, until he too couldn't take the contraction anymore and shot his load into my hole, the huge boiling portion was slushed all over on the rock before he delivered the last pump up my bussy…