Gay Twink Adventure Boys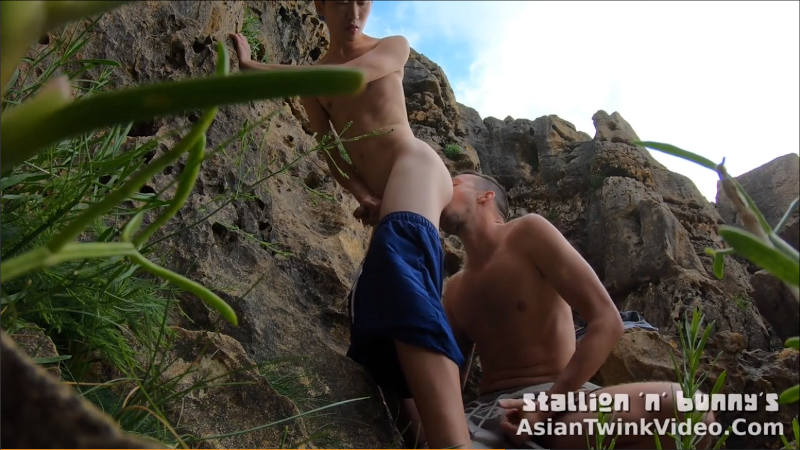 Adventures of Stallion and Bunny – Episode 73
THIS VIDEO IS ONLY FOR OUR FANS. HOW CAN YOU BECOME A FAN?
Join our fan club on Onlyfans.com or on Justfor.fans to see all of our premium content!
Choose one of these options to become a fan:
Join our Onlyfans.com page!
or
Join our JustFor.Fans page!
Watch preview:
Become a fan and watch the full video:
---
Just when I was about the cum he stopped, turned me around to rim my twink ass
We bought a tent yesterday! Only about a week to go until we can start traveling again.
Today we went hiking around the city, discovering a new part of the shoreline.
After some up and downs cross the rocky strand Stall found a perfect little hideout between the giant rocks where he gets to face-fuck his twink outdoor again.
What do you guys think about Stallion's body?
He trained a lot in the lockdown, his body is starting to look so hot! I was in heaven it when I got rimmed by him..
On the shoreline baked by the scorching sun, we ventured cross to find a perfect place to have our usual fun.
I was my daddy's boy in my tiny swim shorts, making my horsey so wet.
We walked pass other hikers like there's nothing special, but they can guess what's gonna happen next.
After a long way through the sharp terrain, Stallion led me to his trap, a perfect spot between the rocks with a dab of green here and there for our little game.
He leaned back on a rock, stripped off his shirt, revealing his body that's getting more and more ripped by the day and began touching himself and signaled for me to come close.
I went near and he grabbed to turn me onto the rocks. He then went down and took out my cock that's been hard since a while.
Before I could realize what's happening, Stallion already took it into his mouth and began playing it as he pleased with his tongue. Just when I was about the cum he stopped short, turned me around to rim the fuck out of me.
I succumbed to his skillful licking before he took off everything, climbed up to straddle on a rock then commanded me to get down there and suck his balls.
I licked his sweaty sack in his dominating position while he jerked his huge cock on top of me until raining down his boiling jizz all over onto my cap, my face and my bare chest.
As he's still throbbing in immense pleasure, I turned around for my fully edged cock to cumshower all my milk all out, while looking up for his approval.