Stallion and Bunny Fucking on Secret Gay Beach!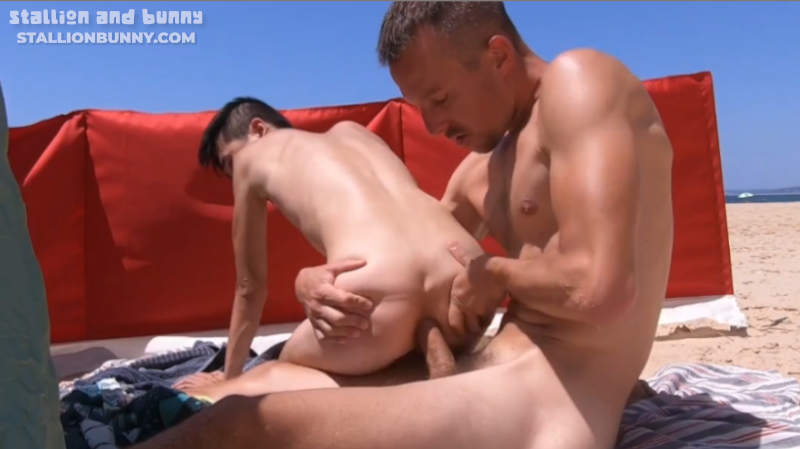 Adventures of Stallion and Bunny – Episode 200
THIS VIDEO IS ONLY FOR OUR FANS. HOW CAN YOU BECOME A FAN?
Join our fan club on Onlyfans.com or on Justfor.fans to see all of our premium content!
Choose one of these options to become a fan:
Join our Onlyfans.com page!
or
Join our JustFor.Fans page!
Watch preview:
Become a fan and watch the full video:
---
Panting, sandy and cover in his stallion's cum, it's time for the naughty curious boy to go back into the sea again!
Guess what happens when a hot daddy son couple with big size difference hit the beach?
While getting tanned naked in the sand, you can be sure of some discreet sex on the beach right behind the cover of their umbrella.
Being bi in summer means horny all day for risky gay beach sex, and when you get all wet and naked after some skinny dipping in the sea with a muscly and hung boyfriend, the temptation is irresistible.
Dews of sea water glaze every inch of the smooth skin of my tanned Asian boy, kissed by sun while I run my hands on his back, then taking him up close to exchange a salty kiss.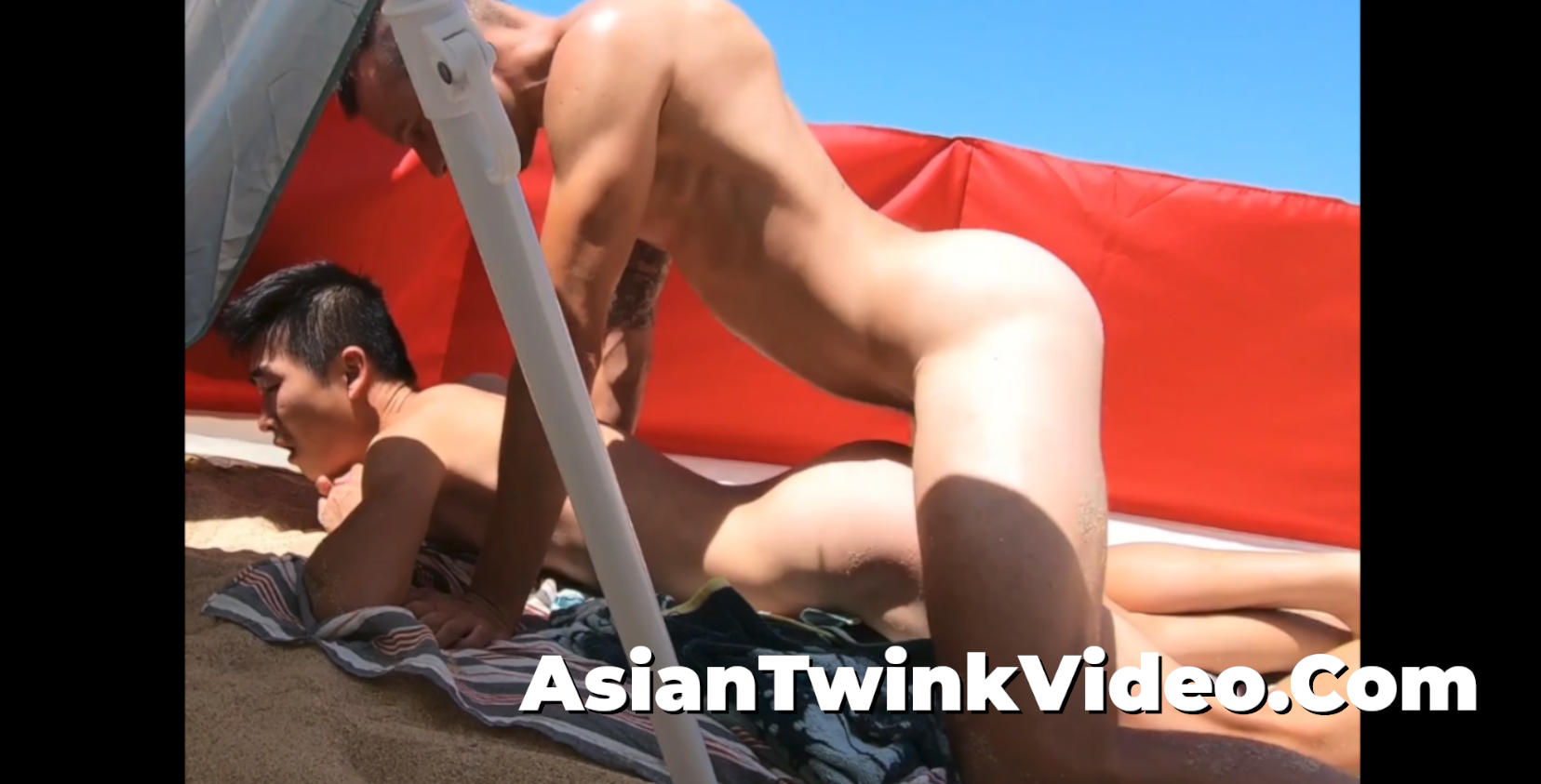 My body's steaming under the sun and my hard cock on display pulsating for some tight ass.
My Asian twink worshipped his daddy hard, making it grow even bigger and veinier, then surrendered his tiny bussy for some punishment right there on the beach.
I grabbed him to bareback side fuck my twink, letting his fun size ass slide right on my rod and bounce like a toy.
Then I pounded him hard down onto the sand, dominating him while releasing all that pent up libido.
I used his ass just the way a man should until breeding that sweet hole full of my love seeds, spewing more all over his back.
Panting, sandy and cover in his stallion's cum, it's time for the naughty curious boy to go back into the sea again…