Cute Asian & Fit European Gay Couple's Hot Sex Scene
Adventures of Stallion and Bunny – Episode 53
THIS VIDEO IS ONLY FOR OUR FANS. HOW CAN YOU BECOME A FAN?
Watch preview:
Love in the time of Corona.
Lockdown day 3. We just can't stop having crazy steamy sex all day!♨️
Join us on Onlyfans and watch the full video:https://t.co/2PHqSCbQiH@purelygayporn @YourGayBuddy @gaysplus @sinexpat @Pollas_lefa2 @jacksgayporn @GayBCNPorn @xxx_men_pt @BOYZSPACE pic.twitter.com/0krkInw7tm

— Stallion and Bunny (@stallion_bunny) March 20, 2020
Become a fan and watch the full video:
---
I just want to serve him, to be his obedient cute fucktoy
2020, COVID-19 pandemic lockdown, day 5.
We're still stuck in a lockdown in Spain for the 5th day now.
Being in our rented apartment all day is not easy. We can only go out to buy food, and only one person at a time, so we're pretty much stuck at home all day.
Stallion is exercising a lot, doing push ups, lifting water bottles, and squatting to keep his hormones busy. He looks fucking hot when he's doing it. But even afterwards, his muscles look so stiff and toned.
Seeing him walking around half-naked in his shorts, a bit sweaty, makes me insanely horny.
When he sat down on the sofa, I kneeled in front of him and started licking his legs up towards his sweaty ball sack. That smell. His smell around his cock makes me even hornier.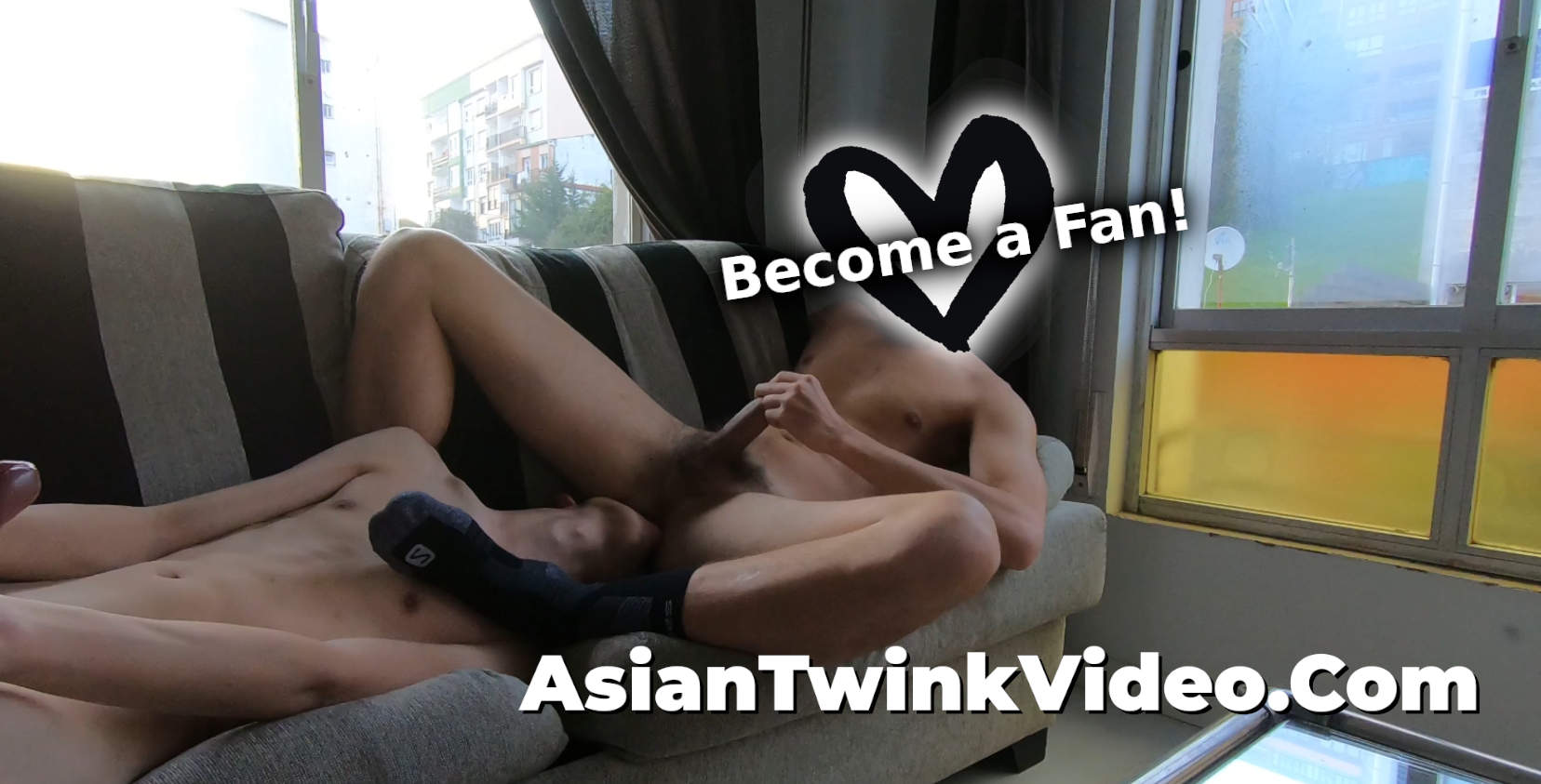 He loves it when I lick around and under his balls.
He enjoys it so much, that he always ends up pushing my cute face down towards his asshole, making me lick and rim him. I will do anything to make him happy.
I just want to serve him, to be his obedient cute Asian fucktoy, serving him my cute twink body so he can do whatever he wants with me. This arouses me so much my cock is dripping from precum.
A cute Asian twink, and handsome athletic European white guy. What a couple we are! We're made for fucking all day!
He almost always ends up stretching and fucking my tiny Asian twink asshole. He always shoots the first few shots deep up my ass and than pulls it out, so he can erupt all his hot semen.
My tight little hole doesn't have enough space for all his man juice…